Posts Tagged 'US arms salesm'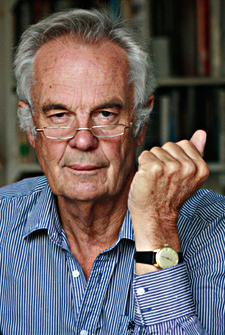 By Jonathan Power
December 13th 2016.
President-elect Donald Trump has decided to poke China in the eye. He has phoned the president of Taiwan, Tsai Ing-wen, assuring her of America's support. Yes, the US has always supported Taiwan but usually behind the scenes, apart from its arms supplies. It does not recognize it diplomatically. China was angry.
After Sunday's news that Trump was reconsidering the US's long-held "One China" policy Beijing is furious.
When, last November, President Xi Jinping met Ma Ying-jeou, then Taiwan's president and leader of the Kuomintang Party, I observed that if China continues to play its hand quietly it can, if it is shrewd, in the end win re-unification. But perhaps it will be over Trump's dead body.
The leaders of the two parties, the communists and the Kuomintang, the Republican claimants for power in China, hadn't met since 1945 during aborted peace negotiations. A while later the Kuomintang, facing defeat from Mao Zedong's communist army, fled the mainland to Taiwan.
Beijing has over a thousand rockets aimed at Taiwan. The US supplies arms aplenty to Taiwan – some of which need American cooperation and participation to be fired. Despite that China is capable of overwhelming the island's defences. Read the rest of this entry »