Posts Tagged 'War Against The People: Israel'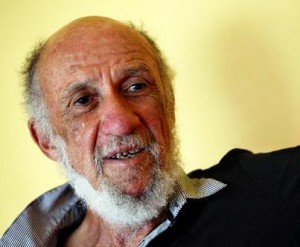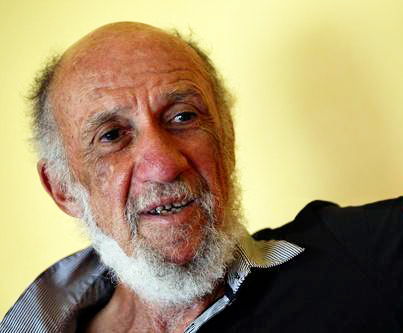 By Richard Falk
Prefatory Note
The review below was published in the current issue of Journal of the Society for Contemporary Thought and Islamic World. I am posting it here because I believe that Jeff Halper's book deserves the widest possible reading. It explains clearly and convincingly one of the deepest and least understood roots of Israel's diplomatic support throughout the world, which is its role as a niche arms supplier and influential tactical specialist in waging wars against peoples who dare offer resistance to state power as variously deployed against them.
The Israeli experience in exerting oppressive control of the Palestinian people provides the foundation of Israel's international credibility and perceptions of effectiveness in disseminating for economic and political profit its hardware and software associated with managing and suppressing the resistance of popular movements fighting for their rights.
The Israeli stress on pacification rather than victory exposes the true nature of what Halper identifies so vividly and comprehensively as the distinctive character of waging 'war against the people.'
Jeff Halper
War Against the People: Israel, the Palestinians and Global Pacification
Pluto Press, 2015, 296 pp.,
$25.00 US (pbk), ISBN 9780745334301.
Jeff Halper is an unusual hybrid presence on both the scholarly and political scene. He describes himself as an "activist-scholar" (6), which adopts a controversial self-identification. The conventional stance erects a high wall between scholarship and activism.
To his credit and for our benefit, Halper excels almost equally in both roles. He is one of the most lucid speakers on the lecture circuit combining clarity with wisdom and a rich fund of information and firsthand experience, and his work as a writer is influential and widely known.
His activist credentials have been built up over many years, especially in his work as co-founder and leader of the Israeli Committee Against House Demolitions, which has bravely confronted Israeli demolition crews and IDF soldiers, helped Palestinians on multiple occasions to rebuild their destroyed homes, thereby responding humanely to one of Israel's cruelest occupation practices, an instance of unlawful collective punishment.
Halper has estimated that less than 2% of demolitions can lay claim to a credible security justification (the respected Israeli human rights NGO, B'Tselem, estimates 1.3% of demolitions are justified by security, while the rest are punitive or 621 of 47,000 since 1967). As an author his main prior book makes an unsurprisingly strong pitch for activism as the most reliable foundation for analysis and prescription.
His important and incisive title gave the theme away – An Israeli in Palestine: Resisting Dispossession, Redeeming Israel.1 This earlier book remains valuable as testimony by a progressive Zionist in Israel that with good faith Jews and Palestinians might yet learn to live together, including finding a formula for sharing the land.
Halper's own life experience makes this blend of scholarship and activism particularly compelling. He is an American born Jew who grew up in the Midwest and studied anthropology in Wisconsin, taught at a Quaker university for several years, and then moved to Israel where he married an Israeli and has three grown children. What particularly sets Halper apart from most other principled Jews in the ranks of critics of Israel is the striking combination of the radicalism of his opposition to the policies and practices of the Israeli state together with his evident commitment to remain in Israel no matter how far right the governing process drifts.
Most other prominent Jewish critics of Israel have remained outside the country throughout their life (e.g. Noam Chomsky) or were born in Israel and then chose to become expatriate critical voices (e.g. Daniel Levy, Ilan Pappé, Gilad Azmun). There are a few internationally prominent Israeli journalists and cultural figures who have sustained sharply critical commentary (e.g. Gideon Levy, Amira Hass) and kept their Israeli residence despite harassment and threats.
In the book under review Halper broadens his own distinctive identity while enlarging the apertures of perception by which he views the Israeli state.
He focuses attention on the Israeli arms industry, security doctrines, and policies, and examines Israel's acquisition of formidable diplomatic influence grossly disproportionate to its size and capabilities. It is this gap between Israel's significant impact on current world history and the modest scale of its territorial reality and its outsider status in most global settings that is the core mystery being explicated by Halper.
He starts the book with some provocative questions that put the underlying puzzle before us in vivid language: "How does Israel get away with it? In a decidedly post-colonial age, how is Israel able to sustain a half-century occupation over the Palestinians, a people violently displaced in 1948, in the face of almost unanimous international opposition" (1)?
He indicates that this phenomenon cannot be adequately "explained by normal international relations" nor by the strength of the Israel lobby in the United States nor by strong Israeli pushback to discredit critics by invoking the Holocaust as an indefinite source of impunity (3).
What the book demonstrates very persuasively is that Israeli influence is a result of its extraordinary, partially hidden and understated role as arms supplier to more than 130 countries and as an increasingly significant mentor of national police forces and counter-terrorist operations and practices in many countries, including the United States.
Israel as Arms Merchant and Pacification Ideologue
Without exaggeration, War Against the People, is really three books in one. Read the rest of this entry »