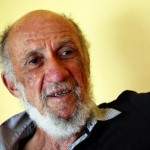 By Richard Falk
The Vienna Agreement – formally labeled by diplospeak as the Joint Comprehensive Plan of Action (JCPOA)] – reached by the P5 + 1 on July 14, 2015 has been aptly hailed as a political breakthrough, not only because it calms regional worries about Iran's nuclear program, but more so because it has the potential to remove an ugly dimension of conflict from the regional turmoil in the Middle East.
Such a diplomatic success, after so many years of frustration, chaos, and strife, should be an occasion for hope and celebration, and in many venues it is, although not in Israel or Saudi Arabia or among the neo-con kingpins in Washington think tanks and their numerous Republican allies in the U.S. Congress.
Which side will prevail in this dysfunctional encounter is presently obscure, which itself is an indication of the dismal conditions of political life in America. Many unanswered and unanswerable questions bedevil the process: Will this agreement limiting Iran's nuclear program be approved, and then implemented, or will it be blocked or unacceptably revised before coming into operation, or later on?
Will Iran become associated more openly with Western attempts to defeat ISIS and in the desperate need to bring peace and humane governance to Syria where the people of the country have endured such severe suffering since 2011?
Will these developments allow Iran to be treated as a normal state within regional and global political settings, and if this reduced atmosphere of external tension occurs will it also have moderating impacts on the internal governing process in Iran? Or will Israel and its allies succeed in keeping Iran in 'a terrorist cage' reserved for pariah states, and continue to insist upon a military option to wage war against Iran?
Will Israel receive 'compensation' in the form of enhanced military assistance from the United States to demonstrate Washington's unwavering commitment to the alliance? Will Israel's secretly acquired nuclear weapons capability be called into question in an effort to achieve denuclearization, which is more consistent with peace and morality than calling into question Iran's threat of nuclear proliferation?
Further afield, will this gap between the American/European and Israeli/Gulf approach lead over time to new geopolitical alignments that broaden beyond policy toward Iran's nuclear program?
At the core these many concerns, is the nature and health of the United States/Israel relationship, and more broadly the appalling balance of forces that controls political life from the governmental hub in Washington.
The alliance bonding between the two countries have been called 'unconditional' and even 'eternal' by Obama, words echoed by every American public figure with any credible mainstream political ambitions, currently including even the supposed radical presidential aspirant, Bernie Sanders.
And yet that is not nearly good enough for AIPAC and the Adelson-led legions pro-Israeli fanatics, which periodically lambaste this strongly pro-Israeli president for alleged betrayals of Israel's most vital security interests, and generally take derisive issue with the slightest sign of accommodationist diplomacy in the region.
The most illuminating discussion of these issues from Tel Aviv's perspective is undoubtedly the recently published memoir of Israel's American born ambassador to the United States, Michael B. Oren, who served in this key role during the period 2009-2013. Oren was elected to the Knesset earlier this year representing, Kulanu, a small centrist Israeli party focused on economic and social reform.
Oren's bestselling book, Ally: Managing the America/Israel Divide (Random House, 2015) succeeds in combining an intelligent insider's account of the strained relations between the Netanyahu government and the Obama presidency with frequent vain and self-aggrandizing autobiographical reflections in the spirit of 'Look Ma, I am dancing with the Queen,' reinforced by analysis that justifies every aspect of Israel's extreme right-wing and militarist approaches to security policy and diplomacy.
To understand better the Israeli worldview that mixes genuine fears of its enemies with arrogant behavior toward its friends there is no more instructive book.
An American–born Jew, Oren conceived of himself both as a product of and an emissary to the Jewish diaspora in the United States, diplomat discharging his conventional government-to-government diplomatic role. Above all, Oren during his tenure in office (2009-2013) apparently did his best to keep political tensions between these two countries and their personally uncongenial leaders below the surface while unreservedly supporting the public claim that this special alliance relationship serves the interests and values of both countries.
Oren ends his book with a dramatic assertion of this overlap: "Two countries, one dream." Perhaps even more disturbing than the rationalization of all that is Zionist and Israeli throughout the book is the seeming sincerity of Oren's sustained advocacy. A bit of cynicism here and there might have made Oren less of a self-anointed Manchurian candidate.
Given this posture of dedicated advocate, it is hardly surprising that Oren is a harsh opponent of those liberal groups that question AIPAC's constructive influence on American policy debates or that he views initiatives critical of Israel, such as the Goldstone Report or the BDS campaign, as dangerous, disreputable, and damaging threats to Israel's security and wellbeing.
Even J-Street, harmless as it has turned out to be, was viewed as an anathema to Oren who turned down its invitations and regarded it as somehow exhibiting a leftist posture toward Israel.
Only later when it became domesticated by denouncing the Goldstone Report and generally supporting Israel's use of force against Gaza did Oren feel it had joined what he calls 'the mainstream' of Beltway politics, which in his slanted vision is where he situates AIPAC and the U.S. Congress.
Central to Oren's presentation of Israeli behavior is the one-way street that he treats as embedded in the word 'ally,' which for Oren expresses the peculiar and generally unacknowledged character of this 'special relationship.' It is well illustrated by Oren's support for Israel's effort led with undisguised bluntness by Netanyahu to undermine Obama capacity to negotiate a nuclear arrangement with Iran despite JCPOA being strongly endorsed as in the national interest of the United States, but also of France, United Kingdom, China, Russia, and Germany.
The agreement also seems beneficial for the Middle East as a whole and indeed for the world. Such an encompassing consensus endorsing the elaborate arrangement negotiated was exhibited in a resolution of support adopted by the UN Security Council [SC Resolution 2231, 20 July 2015] by an unusual unanimous vote. Oren still complains bitterly that Israel's rejectionist views toward an agreement with Iran were in the end circumvented, at least so far.
At one point Oren even suggests that Israel was better off when the inflammatory Mahmoud Ahmadinejad was Iran's president rather than the more measured Hassan Rouhani. In his view, Iran remains just as aggressively disposed toward Israel despite the more moderate language of the present leadership, but that the West has been falsely reassured to the point of being willing to ease gradually the sanctions previously imposed in this latest diplomatic initiative.
In the end, despite siding with Israel at every turn with respect to tension with the U.S. Government, Oren recognizes that Obama has been on balance been a faithful ally – although indicting the Obama presidency and the United States for being a disloyal 'ally' when the Iran chips were on the diplomatic table.
It is not presently clear whether Netanyahu's insistence that the nuclear deal (JCPOA) is 'a historic mistake' will overcome rationality and self-interest in the American setting either in the immediate future of approving the (non-treaty) agreement, or over a longer period should the United States have the misfortune of electing a Republican president in 2016 who are presently stumbling over one another in their competition to denounce more decisively.
More generally, Oren outrageously proposes that this alliance between Israel and the United States, to live up to its potential, should have three dimensions that would make it unlike all others:
• 'no daylight' on common concerns, that is, no policy differences;
• 'no suprises,' that is, advance notification to the other government of any international policy initiatives bearing on the Middle East; and
• never a public display of disagreements when policy differences between the two governments emerge as happened with Iran.
The justifications given by Oren emphasize the usual litany of two states sharing commitments to political democracy, anti-terrorism, and having common regional strategic and security goals.
What seems superficially astounding is that the world's number one state seems frightened to step on the smallest Israeli toe, while Israel is ready to do whatever it needs to do to get its way on policy issues in the event of a dispute with its supposedly more powerful partner.
After negotiating a far tougher deal (on enriched uranium and intrusive inspections) with Iran than the realities warrant, at least partly out of deference to Israeli concerns, Washington still feels it appropriate and apparently necessary to indicate a readiness to provide 'compensation,' that is, enlarged contributions beyond the current $3.1 billion, offers of weapons systems designed to bolster further Israel QME (Qualitative Military Edge) in the Middle East.
The White House additionally sends its recently appointed Secretary of Defense, Ashton Carter, to Israel with hat in hand, evidently to reassure the Israeli leadership that nothing about the agreement is inconsistent with continuing support of Israel's right to defend itself as it sees fit, which appears to be a writ of permission in violation of the UN Charter and international law by granting Israel assurance in advance of U.S. support should it at some future point launch an attack on Iran.
It should be noted that no state in the world enjoys such inappropriate benefits from an alliance with the United States.
The whole dubious logic of QME implies a continuing willingness to put Israeli security permanently on an unlawful pedestal in the region that places other states in a subordinate position that makes them susceptible to Israeli military threats and hegemonic demands.
It is tantamount to providing Israel with assured capabilities to win any war, whatever the pretext, that should emerge in the future, and also means that Israel is the only state in the Middle East not deterred by concerns about retaliation by an adversary.
For years Israel has been threatening Iran with a military attack in flagrant violation of Article 2(4) that unconditionally prohibits "any threat or use of force" except in situations of self-defense as strictly limited by Article 51.
Oren, of course, sees things much differently.
He repeats without pausing to entertain the slightest doubt, that Israeli is the only democracy in the Middle East and joined at the hip to American foreign policy as a result of these shared interests and values. He insists that the UN is biased against Israel, and is thankful for American blanket opposition to all hostile initiatives, whether justified or not, that arise within the Organization.
For Oren UN bias is clearly evident in the greater attention given to Israel's alleged wrongs than those of much bloodier international situations and worse violators. He also faults Obama, as compared to George W. Bush, for being a weak ally, too ready to please the Palestinians and indeed the entire Islamic world, and supposedly causing an unspecified 'tectonic shift' in the alliance with Israel during his presidency.
In this regard, the Iran Agreement is the last straw for Oren, and the most damaging example of a departure from the alleged alliance code of no daylight and no surprises (epitomized by recourse to secret diplomacy between Washington and Tehran that left Tel Aviv out of the loop for several months leading up to the agreement).
Of course, Oren is unapologetic about Israel's obstructionist behavior. He treats Netanyahu's conception of Israel's security as essentially correct, if at times unnecessarily confrontational.
He believes that in this instance Israel's worries are sufficiently vital and well-founded as to deserve putting aside diplomatic niceties. This was the case when the Israeli leader was invited by the Republican leadership in Congress to speak on Iran at a special joint session convened for this purpose in early 2015 without even informing the White House in advance of the invitation, a violation of political protocol.
Deconstructing the Oren view of alliance politics makes it clear that its operational code would be better observed if the Congress and not the President represented the United States in matters of foreign policy. Netanyahu and a majority of the U.S. Congress do seem to see eye to eye, including of course on whether the Iran Nuclear Agreement, as negotiated, should be approved.
Across the board of foreign policy in the Middle East, Netanyahu and Congress are bellicose, inclined toward military solutions despite the dismal record of failure, and inclined to decide about friends and enemies on the basis of geopolitical alignment and religious orientation without the slightest concern about whether or not supportive of democracy, human rights, and decency.
Should a Republican with these views be elected president in 2016, then Oren's dream of the alliance as based on 'no daylight, no surprises, and no public discord' would likely come true, illustrating the proposition that one person's dream is another person's nightmare.
More carefully considered, it would seem probable that if Hilary Clinton gets the keys to the White House her approach to Israel will be closer to that of Congress than that of Obama even recalling that Obama backed away quickly from his early demand that Israel freeze settlement expansion and has significantly increased military assistance for Israel without exhibiting much concern about peace and justice in the region, or with regard to the Palestinian ordeal.
U.S. response to the Sisi coup in Egypt is indicative of a strategic convergence of approach by the Obama White House and Netanyahu's Likud led government.
Two realities are present as surfacing in response to the Iran Nuclear Agreement (JCPOA):
• the presidency is on one side (along with Clinton) and Congress/Israel is on the other side;
• yet more broadly conceived, the alliance remains as unconditional and bipartisan as ever, defiant toward the UN and the constraints of international law whenever expedient.
A final point.
JCPOA imposes more restrictions on Iranian enrichment capabilities and stockpiles, and on inspection and monitoring of compliance, than has been imposed on any country in the course of the entire nuclear era.
Its regional justifications, aside from Israeli security, emphasize the avoidance of a nuclear arms race in the Middle East involving Saudi Arabia, Egypt, and Turkey.
And left out of consideration altogether was the nuclear weapons arsenal of Israel acquired with Western complicity and by covert means, as well as through operations outside the Nonproliferation Treaty regime, which is used to tie Iran's hands and feet.
Such are the maneuvers of geopolitics, that underpin the alliance so strongly celebrated by Michael Oren.