Posts Tagged 'Michael B. Oren'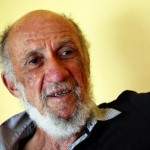 By Richard Falk
The Vienna Agreement – formally labeled by diplospeak as the Joint Comprehensive Plan of Action (JCPOA)] – reached by the P5 + 1 on July 14, 2015 has been aptly hailed as a political breakthrough, not only because it calms regional worries about Iran's nuclear program, but more so because it has the potential to remove an ugly dimension of conflict from the regional turmoil in the Middle East.
Such a diplomatic success, after so many years of frustration, chaos, and strife, should be an occasion for hope and celebration, and in many venues it is, although not in Israel or Saudi Arabia or among the neo-con kingpins in Washington think tanks and their numerous Republican allies in the U.S. Congress.
Which side will prevail in this dysfunctional encounter is presently obscure, which itself is an indication of the dismal conditions of political life in America. Many unanswered and unanswerable questions bedevil the process: Will this agreement limiting Iran's nuclear program be approved, and then implemented, or will it be blocked or unacceptably revised before coming into operation, or later on?
Will Iran become associated more openly with Western attempts to defeat ISIS and in the desperate need to bring peace and humane governance to Syria where the people of the country have endured such severe suffering since 2011?
Will these developments allow Iran to be treated as a normal state within regional and global political settings, and if this reduced atmosphere of external tension occurs will it also have moderating impacts on the internal governing process in Iran? Or will Israel and its allies succeed in keeping Iran in 'a terrorist cage' reserved for pariah states, and continue to insist upon a military option to wage war against Iran? Read the rest of this entry »