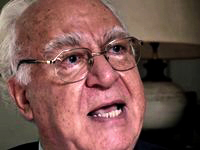 By Farhang Jahanpour
Last year's U.S. presidential election campaign was the most acrimonious in recent history. The debates were personal and bad-tempered. Some email leaks from the Democratic National Committee showed that the committee had been actively trying to undermine Senator Bernie Sanders' presidential campaign in favor of his rival Hillary Clinton, which deprived both of them of victory in the election.
On the Republican side, most candidates engaged in crude personal attacks against each other. Senator Marco Rubio hit an extreme low by referring to Donald Trump's small hands, and Trump retorted that Rubio had "really large ears" and gave him the nickname of "Little Marco".
Trump called Senator Ted Cruz "the single biggest liar" and threatened that "he would spill the beans" on his wife. Trump also constantly referred to his Democratic rival as "Crooked Hillary", with the crowds chanting: "lock her up".
The campaign manifested a level of vulgarity that has been unprecedented in American politics. Based on Trump's comments about women, blacks, Mexicans, Muslims, etc. many American commentators have described him as racist, sexist, homophobic, xenophobic, and narcissistic.
However, alongside those controversial remarks, Trump also gave the impression that if he were elected his presidency would mark a major break with the past and would usher in a more peaceful world and a more constructive relationship with Russia.
Trump strongly criticized the invasion of Iraq, the trillions of dollars that were spent on it and the hundreds of thousands of lives lost. He hinted that his administration would not interfere in the internal affairs of other countries and would concentrate on "making America great again".
Donald Trump won the election on the basis of Electoral College votes, yet his victory was far from impressive. Some 40% of registered voters didn't vote. Of the 60% who voted, Trump got a little more than 28% of the vote. His 62 million votes constituted 18% of America's 340 million people, and Hillary Clinton received nearly three million more popular votes than Trump did.
So, although technically Trump won, he certainly has no decisive mandate. He is also the only president to have come to office with no previous elected post and no public or military service, even at a junior level, and not even having the support of leading Republicans.
An administration filled with generals and millionaires
President Trump formed a cabinet of generals and millionaires, basically to boost his own ego, because he feels strong in the company of generals and rich people. Read the rest of this entry »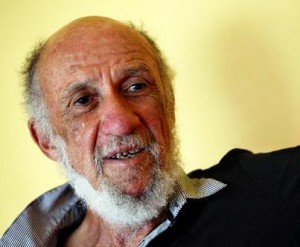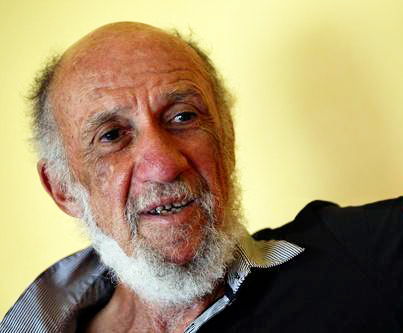 By Richard Falk
Here is the highly controversial report's full text with co-author Richard Falk's introductory comment on the conflict its publication has created.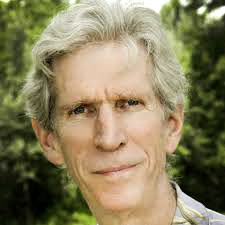 The U.S. intelligence community's extraordinary campaign of leaks claiming improper ties between President Trump's team and Russia seeks to ensure a lucrative New Cold War by blocking detente, reports Gareth Porter.
February 25, 2017
By Gareth Porter
Opponents of the Trump administration have generally accepted as fact the common theme across mainstream media that aides to Donald Trump were involved in some kind of illicit communications with the Russian government that has compromised the independence of the administration from Russian influence.
But close analysis of the entire series of leaks reveals something else that is equally sinister in its implications: an unprecedented campaign by Obama administration intelligence officials, relying on innuendo rather than evidence, to exert pressure on Trump to abandon any idea of ending the New Cold War and to boost the campaign to impeach Trump.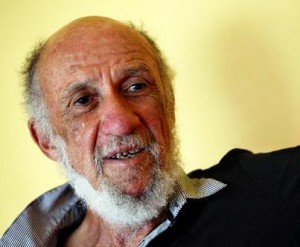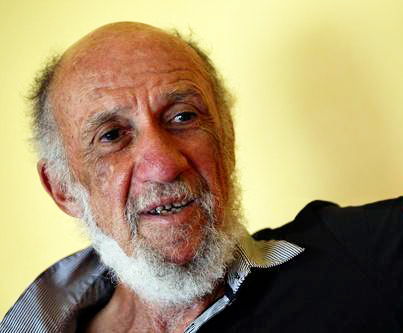 By Richard Falk
When the Clinton campaign started bitching about Russia interfering in US elections by hacking into the DNC I was struck by their excesses of outrage and the virtual absence of any acknowledgement that the United States has been interfering in dozens of foreign elections for decades with no apparent second thoughts.
CNN and other media brings one national security expert after another to mount various cases against Putin and the Kremlin, and to insist that Russia is up to similar mischief in relation to the upcoming French elections.
And never do they dare discuss whether such interference is a rule of the game, similar to espionage, or whether what was alleged to have been done by the Russians might lead the US political leaders and its intelligence agencies to reconsider its own reliance on such tactics to help sway foreign elections.
Is this selective perception merely one more instance of American exceptionalism?
We can hack away, but our elections and sovereign space are hallowed ground, which if encroached upon, should be resisted by all possible means. It is one thing to argue that democracy and political freedom are jeopardized by such interference as is being attributed to Moscow, and if their behavior influenced the outcome, it makes Russia responsible for a disaster not only in the United States but in the world.
The disaster is named Trump.
Assuming this Russian engagement by way of what they evidently call 'active measures' occurred is, first of all, an empirical matter of gathering evidence and reaching persuasive conclusions.
Assuming the allegations are to some extent validated, it hardly matters whether by what means the interference was accomplished, whether done by cyber technology, electronic eavesdropping, dirty tricks, secret financial contributions, or otherwise.
What is diversionary and misleading is to foster the impression that the Russians breached solemn rules of international law by disrupting American democracy and doing their best to get Trump elected or weaken the Clinton presidency should she have been elected.
The integrity of American democratic procedures may have been Read the rest of this entry »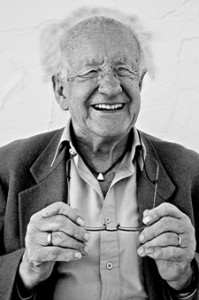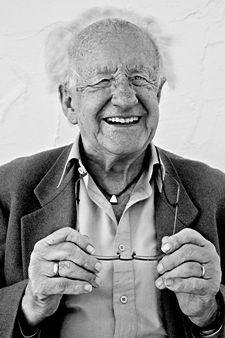 By Johan Galtung
March 13, 2017
Wikipedia has much to offer under "aging". Highly recommended are the 10 points by the world's oldest living man, 114, Walter Breuning.
However, older persons, like me at 86, know their own aging best. Less trouble with "oxidant stress" as a major cause, having used anti-oxidants based on blueberry skin – no chemicals – for decades. 20,000 blood stem cells renew my blood, but they are dying. Problematic.
Rule no. 1: Keep mind and body active; maintain a good nutrition.
Obvious to counteract aging. However, equally important:
Rule no. 2: Be open to the positive sides and advantages of aging.
Bertrand Russell's "On Being 90" in the Observer dispenses with the disadvantages as obvious, in favor of his advantage: the overview.
At the age of 5 he sat on the knee of a man who had fought Napoleon at Waterloo in 1815. The longer the lives we have lived, the more events have impinged upon us. An "overview" identifies some link, a narrative, a common factor.
That identification is often referred to as "wisdom".
However: thigh muscles weaken, walking falters, fatigue, seeing and hearing impaired. Exercise helps, but aging is unavoidable.
Rule no. 3: At least do not fall; not breaking fragile bones, no ending up bedridden in a hospital, contracting new diseases. Equip the room, the home, the context with handles and handrails.
Then the mental aspects of aging: memories failing, not only of recent events, less ability to handle many and simultaneous stimuli.
As a result, many and more mistakes reinforcing the sense of aging.
Rule no. 4: Simplify the context, contract the circle of living. Be realistic, change the structure of daily life, narrow the circle to what can be handled easily: the ward, the village, the context, the home, the room–but then equipped with a maximum of music, books, social media, as enriching as possible. Read the rest of this entry »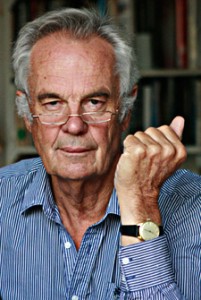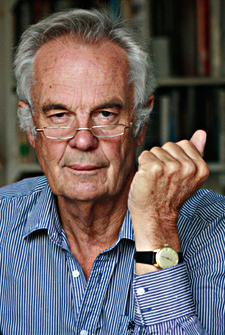 March 14th 2017
Rocket launches galore in North Korea. Colours and flames in the sky. It's all a bit like a peacock spreading his tail.
Murders abound. Is this a butcher's shop- an uncle, a half-brother and a couple of high-placed generals and no doubt others?
Kim Jong-Un, the president, is no Hamlet and murder seems not to give him doubts. The day after he is photographed at some event, smiling the smile of a psychopath who ditched his conscience somewhere at the top of the Alps when he was out for a hike organised by the school in Switzerland he was sent to.
When he was leaving office President Barack Obama warned Donald Trump that the nuclear-armed, rocket-raqueteer, Kim, would be his most immediate foreign policy challenge. But, apart from saying he is prepared to meet Kim, Trump hasn't offered a plan.
The Financial Times in a recent editorial said Kim has bad cards but plays them well. One could add that the US has good cards too but plays them badly – and that goes for three presidents – Bill Clinton, George W. Bush and Barack Obama.
At one time Washington did play a good hand Read the rest of this entry »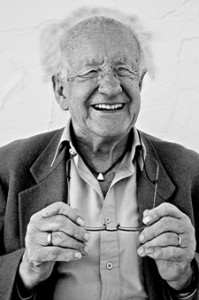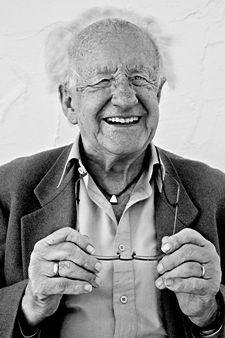 March 6, 2017
By Johan Galtung
An Unstable World: Analysis, Forecasting, Solutions
Take current deep conflicts in our unstable world and go back in time, aided by dialogue with the parties about "when did it go wrong". Chances are a year will emerge. There was a basic event, or process, polarizing something that used to be more cohesive. A faultline had emerged that can last for centuries, more or less polarized, up till today, and beyond, if there is no intervention.
The faultlines function like tectonic plates. Nothing may happen for long periods. Then they shock against each other, with earthquakes geo-physically; Norway-, Euro-, World-quakes socially.
The tern "karma year" is used. Not destiny-Schicksal-skjebne; too deterministic. Karma is destiny that can be changed through awareness.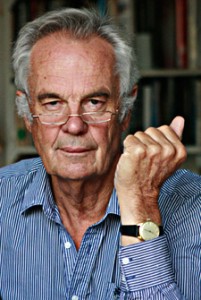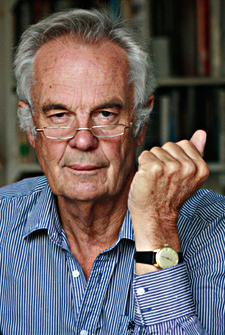 By Jonathan Power
March 7th 2017.
The state of being vigorously anti the Russian president, Vladimir Putin, is becoming out of control. It is in danger of becoming pathological and self-destructive. What does the West gain in the long run if it sees nothing ahead but being anti-Russia?
The West is in danger of having embarked on a journey to nowhere. Russia is not going to change significantly in the near future. The very close Putin/ Dimitri Medvedev team are going to remain in the saddle for a long time.
We are not yet in a second Cold War. Those who say we are don't know their history.
The Cold War was years of military confrontation, not least with nuclear arms. It was a competition for influence that stretched right around the globe and it was done with guns. There was the Cuban missile crisis when nuclear weapons were nearly used.
If Putin is here to stay we have to deal with him in a courteous and constructive way. Russia is not a serious military threat. President Donald Trump's proposal for an increase in US defence spending is larger than the whole of the Russian defence budget.*
Neither is Russian ideology. When the Soviet Union was communist there was a purpose behind Moscow's overseas policies – it was to spread the type of government of the supposedly Marxist-Leninist workers' state. No longer.
Today the militant anti-Putinists – I would include in this group Barack Obama, most of the big media in much of the Western world and most, but by no means all, EU leaders – believe they are defending the US-led "liberal democratic order". They believe that Russia is intent on undermining it. In their eyes it is democracy against authoritarianism.
But it is not. Read the rest of this entry »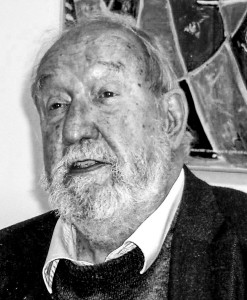 By John Scales Avery
In his book, "The Deep State: The Fall of the Constitution and the Rise of a Shadow Government", Mike Lofgren called attention to the fact that much of the real power in Washington is not controlled by the President and members of Congress, but is in the hands of multi-billion-dollar organizations that are not only huge, but also unelected and secret, for example the CIA, NSA and FBI.
The enormous power of the deep state is undemocratic by definition, since its organizations operate without public knowledge or control. Its power is not only undemocratic but also extremely threatening to the lives of Americans, and also to to the lives of people throughout the world.
This serious threat comes from the fact that the deep state seems to be under the control of the Military-Industrial Complex. It promotes aggressive policies that risk nuclear war.
Most people of good will in the United States and elsewhere oppose Donald Trump's racism, bigotry, climate change denial and neo-fascism.
It is a mistake, however, to attack his wish for better relations with Russia. A nuclear war between Russia and the United States would be a catastrophe of unimaginable proportions, from which human civilization would hardly recover. In a situation of tension, such a war could occur through human error, technical failure, or escalation, although neither government planned for it or wished for it.
I've written about militarism's hostages and the risk nuclear weapons and command structures pose to humanity' survival here.
And here is an analysis of the flaws of the concept of nuclear deterrence. In addition, nuclear weapons are illegal and their use unethical.
The above-mentioned military-industrial complex (MIC) that Dwight D. Eisenhower warned the world against in his farewell speech in 1961 is dealt with in some detail here.
Recently the CIA forced the resignation of General Mike Flynn by making public some (illegal) telephone wiretaps of Flynn's conversations with the Russian Ambassador. Here an insightful analysis in the Deep State perspective.
Former Democratic presidential candidate Dennis Kucinich commented:
"What's at the core of this is an effort by some in the intelligence community to upend any positive relationship between the U.S. And Russia… There are some people trying to separate the U.S. And Russia so that the military industrial intel axis can cash in. There's a game going on inside the intelligence community where there are those who want to separate the U.S. From Russia in a way that would reignite the Cold War."
Here is the video in which he talks about these deeply serious aspects of American politics and tells the American people to wake up!
In order to avoid the threat of a catastrophic nuclear war with Russia, it is vitally important that the American people should regain democratic control of their government.

Editor's notes
A few minor changes have been made here to Avery's original and links inserted to help the reader navigate to the important sources.
We want you to be aware of the incredibly comprehensive and diverse production of analysis by John Scales Avery can be found here. Also, be aware of his huge three-part Collected Essays from Irene Publishing.
His lifelong work for global peace, nuclear abolition, harmony with our planet and global ethics would certainly qualify for a Nobel Peace Prize in the spirit of Alfred Nobel's will.
By Jan Oberg
On Iran's PressTV
March 4, 2017