Archive for the 'China' Category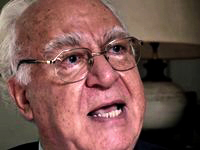 By Dr. Farhang Jahanpour
TFF Board member
Lund, Sweden, February 24, 2016
Two general elections are to be held in Iran this coming Friday the 26th – to the parliament (Majles) for the next 4 years and to the Assembly of Experts for the next 8 years.
Their results will be of utmost importance for the Iranian society and politics, for its foreign policy and the Middle Eastern region and – in the light of the nuclear deal – for the world too.
We are pleased to send you some links to essential analyses of these issues by Iranian-born scholar Dr. Farhang Jahanpour, Oxford University and TFF Board member.
Elections in Iran – A test for the regime
Is Iran the most stable country in the Mideast 37 years after its revolution?
Iran is leaning neither towards the West nor the East
Interview with Tehran Times also available here.
The nuclear deal implementation day: A win-win agreement
Views split in both Iran and the US on nuclear deal implementation
Iran moves fast: Can the nuclear deal survive elections in Iran and the US?
These articles exemplify one of three project aims TFF has for it's multi-year engagement in Iran since 2013 – namely to increase the knowledge about Iran and thereby help change the hitherto unreasonably negative image of it in the West.
Simply put, where knowledge and understanding replace stereotypes and enemy images, the chance of confidence and peace-building increases.
The second sub-project is to help establish academic peace and conflict research at Tehran's University, and the third is to create an art photography book from various parts of Iran.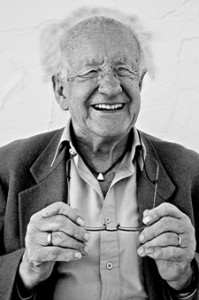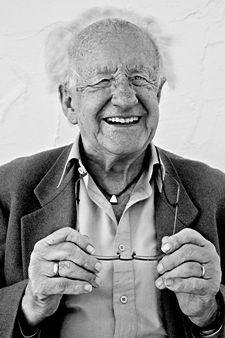 By Johan Galtung
Let us have a look, and see what can be done.
[1] Economies. NYSE is falling; China is consuming, with problems; the West blames China, not itself, for all. The truth is over-reliance on one commodity, oil-gas, hitting vulnerable economies doubly. Steep fall in price: $120-130 to $30-20, close to 1973 from $1 to $10. Steep fall in demand for that globally toxic product; a sign of rationality (but, the other globally toxic product, derivatives for speculation?) The currencies of oil-producers tumble. stocks fall; in Norway to the tune of half the state budget in three weeks (Finansavisen 21Jan 2016).
And over-reliance on trade with vulnerable economies.
Remedies: To become less vulnerable, through [1] more self-reliance nationally and locally, indeed for basic needs like food, [2] fully-fledged economies with primary-secondary-tertiary-quaternary (care for people and nature) sectors. Simple, sustainable rules.
Beyond that: import-export, but with a wide range of countries.
[2] Inequality: The Master, Atkinson's, analysis of the catastrophic consequences, both high up and low down, is the best. Spiritual aspect is hopelessness, apathy with no project low down; high up ego-centrism devoid of solidarity as project. Sick societies. In 2010 388 persons owned as much as half of humanity, in 2014 80, end 2015 62 (Oxfam).
Remedies: Lift the bottom up, FDR New Deal, welfare states, the Chinese way. Publish the ratio CEO:workers earnings; make above 10:1 illegal, punish, boycott. More cooperatives with CEO-workers rotation.
[3] The third industrial revolution: robotization. Frankenstein's monster is coming. Another consequence will be massive unemployment.
Remedies: Humans, sapiens-faber-ludens, are creative, productive and playful. We are all three. But we may need life-long guaranteed income for all, covering all basic needs. Humans will reconquer the production, wrestle it from unnecessary-unwanted robots, and enjoy life.
[4] Davos. There they are, those who brought us these problems. Read the rest of this entry »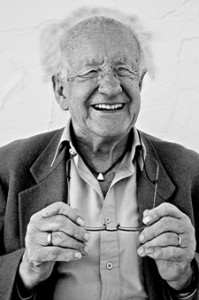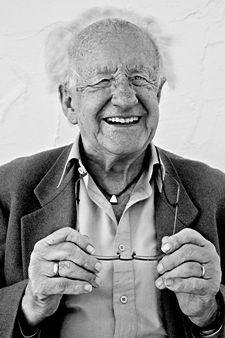 By Johan Galtung
From very high up three major countries-states stand out clearly: China, the most populous; Russia, the largest; USA, the most military. With three leaders, Xi, Putin, Obama, with much power on their hands.
And here is the key hypothesis, presumably more right than wrong: China-Xi: positive peace; Russia-Putin: negative peace; USA-Obama: war.
We have in mind China – also a region – building relations for reasonably mutual and equal benefit with China all over the world, spinning Asia-Europe-Africa together in a road-rail-ship-air Silk network available to all (with major mistakes in the South China Sea).
We have in mind Russia – itself also a region – calling to Russia leaders in violent conflict from all over the world, seeking cease-fires and accommodation (making itself a major mistake in Syria).
And we have in mind USA – more than a state, less than a region – since WWII ended killing more than 20 million people in 37 countries:
Afghanistan, Angola, Argentina, Bangladesh, Bolivia, Brazil, Cambodia, Chad, Chile, China, Colombia, Cuba, Democratic Republic of Congo, Dominican Republic, East Timor, El Salvador, Grenada, Guatemala, Haiti, Honduras, Hungary, Indonesia, Iran, Iraq, Israel-Palestine, Korea North-South, Laos, Nepal, Nicaragua, Pakistan, Panama, Paraguay, Sudan, Vietnam, Yugoslavia Not included: daily USA mass shootings.
And weaving the world together with the incredible internet (making a major mistake, using it for spying, betraying us all). Read the rest of this entry »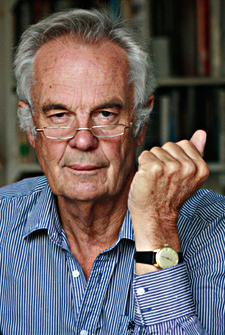 By Jonathan Power
November 10th 2015
President Xi Jinping of China has poked us in the eye again. What you see is what you get. In the case of his meeting last Saturday with Ma Ying-jeou, Taiwan's president and leader of the Kuomintang Party, it tells the world that if it plays its hand quietly, even gently, China, if it is shrewd, can in the end win re-unification.
The leaders of the two parties, the communists and the Kuomintang, the Republican claimants for power, hadn't met since 1945 during aborted peace negotiations. A while later the Kuomintang, facing defeat from Mao Zedong's communist army, fled the mainland to Taiwan.
Beijing has over a thousand rockets aimed at Taiwan. The US supplies arms aplenty to Taiwan – some of which, provocatively, need American cooperation and participation to be fired. Despite that China cis capable of overwhelming the island's defences.
But in reality both sides need each other. Read the rest of this entry »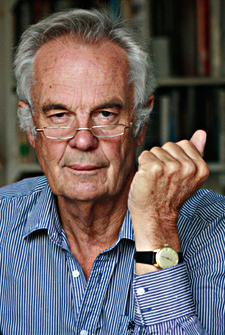 By Jonathan Power
The US has done a daring and – some would say – dangerous thing. Towards the end of last month it sent a destroyer to sail within 12 nautical miles of two man-made islands claimed by China in the South China Sea. China was outraged. The Blogosphere went wild with nationalist denunciations of American attempts to encircle their country. The press wasn't much quieter.
It's all about control of the seas, not about who owns the islands, but it is laced with a good deal of bad behaviour on both sides. As with Taiwan China reaches into the past – as President Xi Jinping did recently – to justify a present day claim. In fact the past is a little murky. Besides, it has been overtaken by the UN Law of the Sea, of which China is a member. This makes clear that China has no right to forbid foreign warships' passage within 12 miles of an artificial island. Nevertheless, China is right to point out that the Law of the Sea is neutral on claims that existed before it came into effect.
The Law of the Sea also makes clear that artificial islands – which some now are – do not give China control of the surrounding seas. Read the rest of this entry »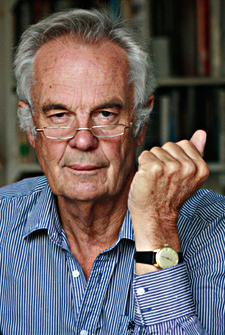 By Jonathan Power
Monday's news was that China's annual growth rate has dropped below the red line of 7%. It is 6.9% and probably falling.
These figures were published shortly after the IMF said that sub-Saharan Africa is experiencing "solid growth". Last week the World Bank released its new average annual growth estimates for black Africa. It was 4.5% last year but this year it is going up to 4.6% and by 2017 it will be 5.1%. This is less than the 5.3% before the great recession (precipitated by American banks), but considering all its recent knocks, not least China buying less raw materials, Africa is holding up pretty well.
In fact what we used to call the "Third World" is a mixed bag of good and bad news. Which would you like to read about first?
More bad news? Here it is:
Emerging markets for the sixth consecutive year face falling growth rates. Currencies have hit 15-year lows. Stocks, once soaring ahead of developed countries, have been flat for the last 6 years. Private sector debt has been increasing fast. The outflow of funds has accelerated and in the last year was over one trillion US dollars. Stock market and currency turbulence have raised questions about where China is going. The late president of France, Charles de Gaulle, once quipped about Brazil, "Brazil has a great future, and always will". Maybe he should have said that about China.
In Brazil a big corruption scandal, including allegations that the government has illegally manipulated its fiscal accounts, has helped stall the economy.
In India, despite many campaign promises, Prime Minister Narendra Modi has not succeeded in opening the economic spigot. In fact the present day rise in growth owes itself largely to measures put in place by the previous government of Prime Minister Manmohan Singh.
In Indonesia, the economy Read the rest of this entry »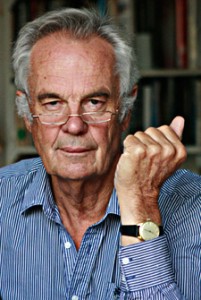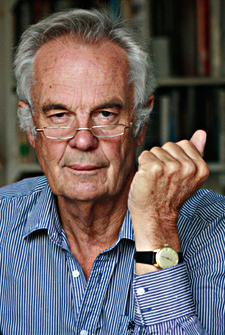 By Jonathan Power
So Putin on Monday met Obama. They are going to cooperate against ISIS, the world's worst problem. President Vladimir Putin says we should not be surprised to see Russian jets working cooperatively – even coordinating – with the US on missile attacks.
Even with both powers working in tandem it will be uphill work. ISIS has attracted over 30,000 foreign fighters, according to a UN Security Council report. At least 2,000 from Russia and ex-Soviet territories are in their number. (In contrast to Russia the US is more threatened by domestic, non-Muslim, terrorists than Muslim extremists.)
Will rapprochement over Syria and ISIS wind the clock back to the benign US-Russia relationship that was begun with President Barack Obama's early "re-set" which led to, among other things, a significant agreement on reducing nuclear arms? Read the rest of this entry »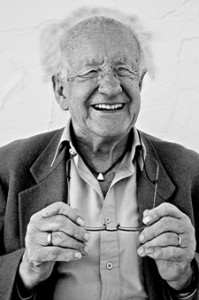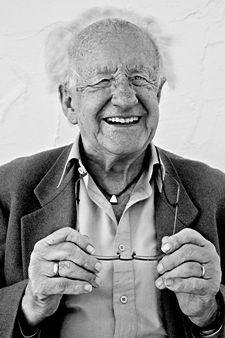 By Johan Galtung
Tokyo-Yokohama-Okinawa
Abe's policy of "collective self-defense", an alliance with the most belligerent country in the world, USA, with 248 military interventions abroad since 1805–78 after the Second World War– is a policy of national insecurity. It involves Japan in US armed conflicts all over, eg., against the Islamic State with revenge against Japan, and in arms races easily leading to war. And the TPP-CSD makes Japan a periphery of a US economy with deep problems, also reducing welfare. All this is masked by focusing on the past, and on apologies.
Positive Peace, from 1958, means cooperation with equity, harmony with empathy, institutions-fusion-transmission by inspiring others; nothing military, no arms. The Japanese government uses such words for the opposite of what they stand for: A Peace Umbrella, not neo-AMPO (Treaty of Mutual Cooperation and Security between the United States and Japan).
Negative Peace, aka security, stands for the absence of violence and war by removing the causes through conflict solution and trauma conciliation; in the Japanese approach, there is no conflict solution.
And now a peace formula… Continue reading here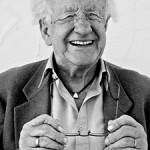 By Johan Galtung
70 years have passed since Japan capitulated to the Allies 15 August 1945. The key early postwar Japanese politicians, diplomats, academic advisers etc. have now retired and give highly interesting accounts, revealing some of the tricks and lies of the state system.
That may also apply to them if trying to relieve themselves of bad conscience. However, leaving that aside, the focus here is on how I myself, conventionally knowledgeable of Japan, revisit, and revise.
More particularly, on three aspects of Asia-Pacific history:
• I thought, "Asia for Asians" meant "Asia for Japan"; but what happened?
• Japan pre-1945; the economic-military-cultural-political legacy?
• Japanese atrocities particularly in Korea and China; apologies?
Only Japan in the whole world fought all Western colonial powers: Russia 1904-05, Germany WWI, USSR WWII, English-French-Dutch December 1941, USA after Pearl Harbor. For that, they all hated Japan. Other Asians, not China, fought their own: India-Malaya-Burma the English, Vietnam the French (and Japan-USA-China), Indonesia the Dutch-Portuguese.
Japan "advanced", filling gaps left by West, occupied, extracted resources. Nevertheless, for those who experienced this for the longest time, Taiwan since 1895 and Korea since 1910, with obvious shortcomings, it was an inclusion in an expanding Japan, very different from Western colonization. Read the rest of this entry »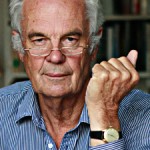 By Jonathan Power
Why do major powers arise? At a time when we talk about the rise of China and India, the said weakening of the US and the European Union, and the thwarted ambitions of Russia, it is a good time to ponder this question.
Between 1492 and 1914 the Europeans conquered 84% of the globe. The puzzle is why did they rise to the top when for centuries the Chinese, Japanese, Ottomans and South Asians were far more advanced?
The short answer, as Mao Zedong once said, is that "Power grows out of the barrel of a gun".
Europeans were at the forefront of gunpowder technology for 200+ years.
This may seem odd since firearms and gunpowder originated in China and the rocket in India. Yet by the late 17th century Chinese, Japanese and Ottoman military technology was lagging behind Europe's.
War was what monarchs did in Europe. Read the rest of this entry »