Archive for the 'EU security' Category

Jan Oberg's comments on the Merkel selfie, lack of EU refugee management and answers what to do if there are terrorists coming among the refugees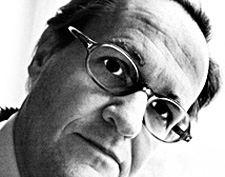 By Jan Oberg
The EUropean Union – a criminal? The EU that has peace as it's top goal and received Nobel's Peace Prize? The EU with Schengen and Dublin? The EU with "European" values, humanism and mission civilisatrice that tells others how to live in accordance with international law and in respect for human rights?
We live in times where little shall surprise us anymore. The answer to the question – will EU become a criminal in international law terms? – will be answered on March 17 and 18 when the EU Council meets to decide whether or not to carry through the agreement with Turkey about how to handle refugees.
Amnesty International knows what it is all about. AI uses words such as "alarmingly shortsighted", "inhumane", "dehumanising", "moral and legally flawed" and "EU and Turkish leaders have today sunk to a new low, effectively horse trading away the rights and dignity of some of the world's most vulnerable people."
And "By no stretch of imagination can Turkey be considered a 'safe third country' that the EU can cosily outsource its obligations to," says Iverna McGowan, Head of Amnesty International's European Institutions Office.
When Amnesty International expresses itself this way, we should listen very very carefully. I do and I've signed Amnesty's Open Letter to Swedish prime minister Löfvén protesting that Sweden too may join this inhuman and law-violating agreement with Turkey. Hurry up, it is tomorrow!
Behind every refugee stands an arms trade, stands militarism. Read the rest of this entry »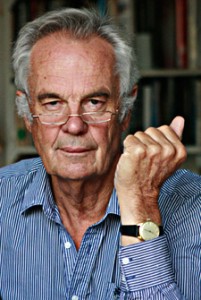 By Jonathan Power
It's two years since a mass of demonstrators brought down the centrist government of President Viktor Yanukovych.
We don't hear much about Ukraine these days, mainly because the foreign journalists, not having too much to do – and often being freelance and therefore only paid by the number of lines they get printed – have gone home or to other hot spots.
Most of the news these days comes out of the Washington-based IMF that repeatedly warns that the economy of Ukraine teeters on the brink and that corruption remains so deep and widespread that it is difficult, to say the least, to get good economic decisions made. Often the government appears to be checkmated by an unsympathetic parliament where the representatives of the oligarchs, who prefer the status quo, wield their power.
To compound the problems – which will surely continue even if Russia, the EU and the US find a common political and military solution – fighting in the east has now resumed. Fortunately, the main truce, agreed at Minsk a year ago by the heads of government of Russia, Ukraine, France and Germany, is maintained and these short flare-ups tend to happen every couple of months.
Winding the clock back to two years ago, the demonstrators in the Maidan, Read the rest of this entry »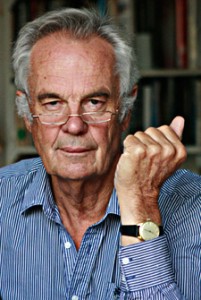 By Jonathan Power
The year's first major atrocity – Saudi Arabia's execution by beheading on Sunday of 47 people, including an important Shia ayotallah who led Shia protests against discrimination by the Sunni majority but never committed an act of violence.
Even the Islamic State doesn't behead 47 in one day. Although beheading is swift it strikes most of us as being grotesque as well as medieval. The Saudis are aware of their image in the outside world but nevertheless persist, as if they want to tell the rest of the world: "Back off. Our Wahhabi (ultra puritanical) morality is our morality. We are a belief system unto ourselves."
They exported the political convictions that have evolved out of Wahhabism to Afghanistan (with money for guns along with the theology), first to fight the Russians, then to arm the Taliban and later to allow them to "ignore" that the Taliban was giving refuge to Al-Qaeda.
Over the last three years rich Saudis, for lack of policing, have been allowed, in effect, to fund IS.
Saudi Arabia not only has a political and judicial system capable of repulsive acts it is also got a foreign policy that the West should have no part of. Along with Israel it Read the rest of this entry »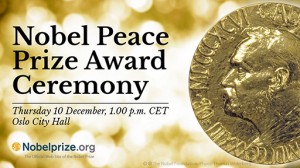 Lund, December 10, 2015
On the day of the Nobel Peace Prize Award Ceremony at Oslo City Hall
To whom it may concern, including the media
We know – and Alfred Nobel knew – how devastating war and arms races are, and how little security we get for all the money we spend on military forces.
The campaign to reclaim the Nobel Peace Prize is first and foremost a campaign to revive the idea that global peace requires global cooperation on disarmament and replacing the law of force with the force of law. Every day more and more of us see, from the Middle East warfare, from the refugee crisis, and many other chilling reminders, the mandatory urgency of a change in world politics.
Alfred Nobel decided to give one fifth of his fortune for a prize to promote disarmament and resolution of all conflicts through negotiations and legal means, never through violence.
Can such a prize, with a so clearly stated goal, be turned to serve the opposite idea and be given again and again to recipients who promote arms races and believe in militarism and war?
This question will soon be answered, after Mairead Maguire, Jan Oberg, Davis Swanson, and Lay Down Your Arms took the case to the Stockholm District Court on Friday 4th of December 2015. Here is the full text of the summons.
and all other relevant information is available at the Nobel Peace Prize Watch.
Test case: the award to the European Union in 2012
The court case will test one of the most obvious violations of the Nobel idea Read the rest of this entry »
Mairead Maguire, Jan Oberg, Davis Swanson, and Lay Down Your Arms took the case against the Nobel Foundation and thereby indirectly the Nobel Committee in Oslo to the Stockholm District Court on Friday 4th of December 2015.
Full text of the summons
Stockholm, December 4, 2015
Stockholm City Court
Box 8307
104 20 Stockholm
Our ref
8112/L
PETITION FOR A SUMMONS
[BRIEF TO OPEN CASE]
Plaintiffs
1. Mairead Maguire
2. Jan Öberg
3. David Swanson
4. Lay Down Your Arms/Nobel Peace Prize Watch
Counsel
Advokat Kenneth Lewis
Lewis & Partners Advokatbyrå AB
Box 2104
103 13 STOCKHOLM
Respondents
1. Marcus Storch
Grevgatan 65, lgh 1401
11459 STOCKHOLM
2. Göran K Hansson
Sankt Eriksgatan 14, lgh 1304,

112 39 STOCKHOLM
3. Lars Heikensten

Odengatan 75

11322 STOCKHOLM
4. Peter Englund
Dragarbrunnsgatan 63 C
753 20 Uppsala
5. Tomas Nicolin
Karlavägen 11, lgh 1603
114 24 Stockholm
6. Kaci Kullman Five
Lille Toppenhaug 4
1353 Baerums Verk
Norge
7. Staffan Normark
Långängsvägen 27
182 75 Stocksund
Case
Board members´ liability to compensate the Nobel Foundation according to the Foundations Act (1994:1220)
Forum
Ch. 10 Art. 14 Rättegångsbalken (Civil Procedure Act)
As the retained counsel of Mairead Maguire, Jan Öberg, David Swanson and Lay Down Your Arms (Below plaintiffs) I hereby apply for summons of Marcus Storch, Göran K Hansson, Lars Heikensten, Peter Englund, Tomas Nicolin, Kaci Kullman Five, and Staffan Normark and will present these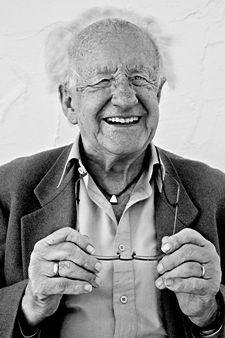 By Johan Galtung
Written before the violence in Paris.
Answer: Nowhere, because Europe does not exist. On the axis of five stages of positive peace, the process came to a standstill at stage 3. They made miracles out of stage 1– cooperation for mutual and equal benefit – and were good at stage 2 – empathy with each other, your problems are also mine, your solutions are also mine. And then the long march through the corridors of institutionalization, stage 3, solidifying; from French-German cooperation to the ever changing treaties for an ever deeper European Union.
And then it stopped.
Stage 4 – fusion of the member states into one Europe – is not there and will not come for some time. But stage 5 – transmission to others who learn region-building from EU achievements and mistakes – works.
What went wrong? In daoist terms, there were strong forces for a holon, a holistic Europe, but the counter-forces were even stronger.
And they were many. Read the rest of this entry »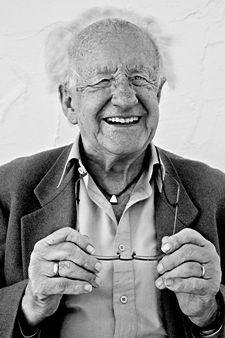 By Johan Galtung
We have war and peace, theory and practice. And deeper down cultures of war and peace, notions of what the world is or could be. The latter is not necessarily peace, could also mean removing obstacles to war.
Timothy Snyder, "Hitler's World" (NY Review of Books, 24 Sep 2015) and Greg Grandin, "The Kissinger Effect: The relentless militarism of the national-security state and its perverse justification begin with Henry Kissinger" (The Nation, 28 Sep 2015) are both on that line.
Hitler's World derives from Darwinist struggle for niches, with survival of the fittest. His niche is not the whole world but what is needed to feed the German people, and here Ukraine plays a major role. The food chain is key to the image, with humans on top, eating animals and plants, but not eaten by them. So also for the human species, divided in races with the Aryan race on top, "fittest" as evidenced by domination all over; never slaves. On top of them are the Germans; their state not an end but the military arm obliged to be strongest.
To Hitler that world is natural, and inherently stable. Values, equality, human rights, equal right to life, Christianity, capitalism, communism, are anti-natural. For Hitler such ideas…
Interview by PressTV on October 19, 2015 on the occasion of the largest NATO+ military exercise since 2002, clearly directed at Russia and, presumably, Iran (planned as it was years ago).
This sort of exercise stands in the way of better policies, including confidence-building and solving the Ukraine quagmire.