Archive for the 'EU security' Category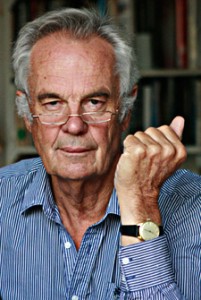 By Jonathan Power
The crime of aggression ("planning, preparation, initiation or waging of a war of aggression") was described by the Nuremberg Tribunal that tried Nazi leaders as "the supreme international crime differing only from other war crimes in that it contains within itself the accumulated evil of the whole".
President George W. Bush and British prime minister, Tony Blair, have been accused by many as war criminals for starting the war against Iraq and, second, for not watching carefully enough to make sure that war crimes carried out by individual soldiers were not covered up, and for the torture that Bush initiated and Blair appeared to tolerate.
Did Blair lie over the reason for going to war with Iraq – the supposed stockpile of weapons of mass destruction that Iraq possessed? It depends how you define lie. If you define lie as saying this cat is black when in fact it's white he didn't on the big issues. But what he did do was to give the impression the cat was assuredly white when in fact it was a sort of greyish.
But as the just published government commissioned report made by a distinguished civil servant, John Chilcot, has made clear the caveats were left out of intelligence briefings and the presentation was polished by the prime minister's office.
We in the public didn't have the pre-polished version but Blair did and he must have known in his mind, if not his heart, he was taking a gamble with the evidence. Read the rest of this entry »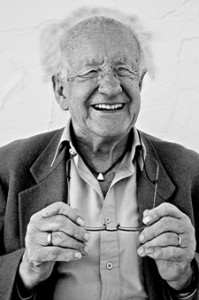 By Johan Galtung
The vote turned out like the two referenda held in Norway in 1972 and 1994. And much for the same reason: Protestant break with Rome – Catholic, imperial – Henry VIII made himself head of the Anglican Church in 1534.
Religion was not the only reason, there are Protestant Nordic members of EU, closer to the continent and closer to Russia. World history, a short while after Pope Francis – Patriarch Kirill also made world history, bridging the Catholic-Orthodox 395-1054 gap.
The Disunited Queendom is now London with surroundings; England. The implications are enormous, for UK-GB and the British Isles in general, for EU and Europe in general, USA and the world in general.
The US Trojan horse decided to leave the EU on 23 June 2016.
UK-GB and the British Isles in general:
Goodbye United Kingdom, UK, we may get United Ireland, UI, instead.
Goodbye Great Britain, GB, we may get Scotland in EU instead.
Welcome to Britain of England-Wales, if they care for that vocabulary.
Welcome to new-born England, 23 June being the Day of Independence.
Independence?
Washington, having lost its inside-EU ally, Read the rest of this entry »
The UK, Europe and the rest of the world will be affected. But there has been no planning for this anywhere. It's now all up in the air what this Brexit vote will be the starting point of. All we can safely predict is that we are in for interesting times!
Why did it happen?
Arrogant corporate and other elites continuously enriching themselves against all common social sense and ignoring the legitimate needs and concerns of ordinary citizens, women in particular – so, class and gender.
So too that more highly educated people tended to vote for Remain and older people voting Leave – more interesting sociological analysis here.
Interestingly, the whole art world supported Remain – and now fear for the effects of Brexit on Britain's cultural development.
An EU that has failed to create a new, better way of doing politics, merely growing its original democratic deficit – so, lack of real democracy.
An EU that has had a woefully inadequate, cynical response to a refugee crisis caused by leading EU member states' warfare – so, (mis)management and lack of leadership.
Significantly, the leading Muslim Association of Britain, MAB, supported Remain with the argument that "Exit from the EU runs the risk of perpetuating rifts in British society, which would increase levels of hate crimes against British Muslims." So, Islamophobia.
A general sense (but sometimes denial) of insecurity about the future all over the Western world, Read the rest of this entry »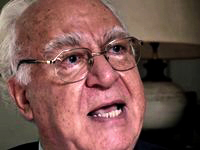 By Farhang Jahanpour
Today (16 June 2016), Jo Cox, the 41-year old Labor MP, was killed after she was shot and stabbed in her constituency in Yorkshire. A 52-year old man was arrested in the area. The suspect was named locally as Tommy Mair.
There is as yet very little concrete information about him or his motives, and it is too early to jump to a conclusion and link his dastardly act with the referendum, but some eyewitnesses have said that before shooting Jo Cox twice, Mair shouted "Britain first". Clearly, he is a deranged individual, but if he uttered those words, it is possible to conclude that the assault was connected with the referendum.
The fact remains that the assassination of such a strongly pro-EU MP is a big shock, a major loss and of course the source of great grief for her husband and her two small children. Before being elected as an MP in the last general election, Jo Cox had been a charity worker and a human rights campaigner all her life. Her husband, Brendan, used to work for Save the Children. They and their two little children lived a quiet and unassuming life in a barge on the Thames near the Houses of Parliament.
Her husband released the following touching statement after her death:
"Today is the beginning of a new chapter in our lives. More difficult, more painful, less joyful, less full of love. I and Jo's friends and family are going to work every moment of our lives to love and nurture our kids and to fight against the hate that killed Jo.
Jo believed in a better world and she fought for it everyday of her life with an energy and a zest for life that would exhaust most people. She would have wanted two things above all else to happen now, one that our precious children are bathed in love and two, that we all unite to fight against the hatred that killed her. Hate doesn't have a creed, race or religion, it is poisonous.
Jo would have no regrets about her life, she lived every day of it to the full."
In any case, this ugly deed provides an extreme example of the acrimonious debates that are held over the referendum. All campaigning has been suspended as a sign of respect for the death of the MP.
On June 23, the British people take part in a rare referendum Read the rest of this entry »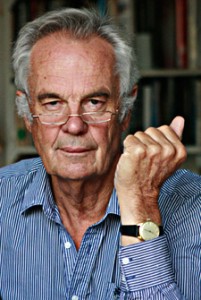 By Jonathan Power
June 7th. 2016.
The second article in the TFF Series on The New Cold War
George Orwell, the author of "Animal Farm" and "1984", was the first person to use the phrase "Cold War" in a 1945 newspaper article, written just after the nuclear bombing of Hiroshima and Nagasaki. He argued that "the surface of the earth is being parceled off into three great empires, each self-contained and cut off from contact with the outer world, and each ruled, under one disguise or another, by a self-elected oligarchy. He counted the US and Western Europe as one, the Soviet Union as the second and China as the third. He concluded that, "the atomic bomb is likeliest to put an end to large-scale wars at the cost of prolonging indefinitely a peace that is no peace".
I think he got it nearly right – or so it seems as a new Cold War erupts between the West and Russia and China spars with the US over the South China Sea and its islands.
Of course it's more complicated than that. China and Russia have a fair relationship. China and the US are perhaps doing nothing much more than annoying each other and the bonds of commerce and student exchanges bind both the elites and the populaces close together.
To me a new Cold War is nonsense on stilts. Even more than the original one.
George Kennan, the US former ambassador to Moscow and the author of how to contain the Soviet Union, always insisted that Stalin had no intention of rolling his tanks into Western Europe. As Robert Legvold summarizes Kennan's views in his interesting new book, "Cold War", "The threat the Soviet Union posed was political, a threat accentuated by these countries' vulnerability to Soviet subversion because of their economic frailty and political instability – a threat requiring a political and economic response, not a military one".
In 1948 Kennan wrote, as he observed the creation of Nato, "Why did they [Western leaders] wish to divert attention from a thoroughly justified and promising program of economic recovery by emphasizing a danger which did not actually exist but which might be brought into existence by too much discussion of the military balance and by the ostentatious stimulation of military rivalry?" Read the rest of this entry »
June 10, 2016
Jan Oberg comments on why the US continues, soon a year later, to drag its feed. It's lack of trust that still stands in the way.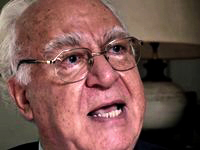 By Farhang Jahanpour
The first article in a TFF Series on The New Cold War
There are many ominous signs that dark clouds are gathering over international relations, from the South China Sea, Taiwan, Vietnam, Japan and South Korea to the Middle East, and to Ukraine and the Baltics. We are entering a new and perhaps a more ominous Cold War.
This is something that will affect all our lives and will plunge us into a new era of East-West confrontation that none of us wants and that all of us should try hard to prevent.
Many young people were born after the end of the Cold War or were too young to remember its horrors, and how the world was on a knife's edge about a possible global confrontation between the two superpowers with thousands of nuclear weapons whose use could have ended human civilization. We, who remember those days, should make sure that we do not see a repetition of that dark period in human history.
Yet, sadly, a Cold War mentality is once again creeping back into political discourse.
The Second World War that killed more than 60 million people and devastated many countries had hardly ended when new hostilities emerged. The dropping of the atomic bombs on Hiroshima and Nagasaki was not so much the final act in the Second World War as the opening shot in the Cold War. Contrary to the stated justifications for the dropping of the bombs as a means of forcing Japan to surrender, it is now clear that Japan was ready to surrender before the use of those awful weapons.
Many historians believe that the real reason for the use of nuclear weapons was to prevent Japan falling into the hands of the Soviet Union, as the Red Army was poised to take on Japan's remaining army in Manchuria, thus forcing Japan to surrender to Russia. Furthermore, it was a clear signal of the West's possession of the new devastating weapons.
For instance, the scientist Leo Szilard who met with US Secretary of State James F. Byrnes in May 1945, reported later: "Byrnes did not argue that it was necessary to use the bomb against the cities of Japan in order to win the war … Mr. Byrnes' view was that our possessing and demonstrating the bomb would make Russia more manageable." (1)
Therefore, far from wanting to save lives, the use of nuclear weapons was to demonstrate America's overwhelming military might, and to issue a warning to Russia.
The war had hardly ended when in a speech in the British House of Commons on 16 August 1945 Winston Churchill referred to "the iron curtain which at the moment divides Europe in twain."
It was in view of those ominous events that mankind decided to create international organizations that would "save succeeding generations from the scourge of war, which twice in our lifetime has brought untold sorrow to mankind." The Charter of the United Nations aimed Read the rest of this entry »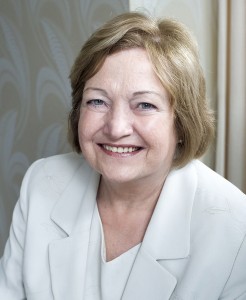 By Mairead Maguire
Address by Mairead Maguire, Nobel Peace Laureate and TFF Associate, to Rome Conference on NATO
Friday 29th January, 2016.
Dear Friends,
I believe we, the human family, have no less a task before us, than transforming our thinking and mind-sets of violence and war, and moving to a demilitarized Europe and World. Einstein once said that everything has changed but our thinking. However, there is hope as indeed our thinking is changing and there is a growing consciousness that violence, whether it comes from State or non-state actors, is wrong, violence does not work, violence is not the way.
However, around the world, we, the people, are in danger of being overpowered and dis-spirited by increasing violence, militarism and war. Many people can see that many Political Leaders can no longer imagine a just peace, and under the guise of allegedly 'just wars' and unbounded preparation for war, they are leading us into repeated cycles of violence profoundly counter to the spirit of love and friendship residing in the heart of humanity.
But there is Hope and it resides with the People, who are great and are mobilizing and uniting across the Globe to bring about much needed change, and rejecting violence and war.
The World Health Organization has said that 'Violence is a preventable disease' and people are not born violent, rather we all live in cultures of violence. This can be changed through nonviolent peacemaking and the pursuit of 'just peace' and nurturing of cultures of peace. Using active nonviolence, based on love of enemies and nonkilling, can bring about a real peace that is just, inclusive and sustainable.
In Northern Ireland we faced violence from all sides, for over thirty years, as we lived in a deep ethnic/political conflict. This violence only ended when everyone acknowledged that militarism and para-militarism could not solve our human problems, and only through unconditional, all inclusive dialogue and negotiations could we reach a political agreement based on nonviolence, forgiveness, compromise and co-operation.
We spoke to 'our enemies' and made peace with them, because we recognized that without Peace nothing is possible, and with Peace, everything is possible.
We also began to tackle the root causes of our violence, by making painful policy changes.
Today in Belfast, it is good for all its citizens to live in a City at Peace, but we all acknowledge that our Peace process is a work in progress and we continue to work on justice forgiveness and reconciliation.
We meet at a time when, I believe, Europe is facing a cross-roads and hard choices regarding policies and priorities have to be made by all. Today's refugees, migrant challenge, has shown the best and the worst of European values, via television beamed onto our screens to the world.
The best have been the compassionates response Read the rest of this entry »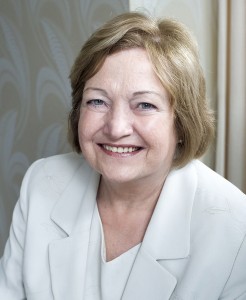 By Mairead Maguire
Nobel Peace Laureate, Co-Founder Peace People, Ireland and TFF Associate
When the President of Ireland, Michael D. Higgins, the Irish Military, Government Members, and many Irish people gathered in Dublin, on Easter Sunday 27th March, 2016 to remember the Easter Rising of l9l6, some of his challenging words were addressed to the young generation.
He encouraged them 'to imagine and to dream' and he said 'we wish them well as they make music and continue to dream'. The Leaders of l9l6 had political hopes and dreams. President Higgins said 'For the leaders of l9l6, their political hopes and aspirations for what a free Irish Republic might be, were linked to a rich Irish culture which they cherished and promoted.
Within that vision, their ancient Irish language and culture, informed by our history and migration, was central to everything for which they hoped and fought.'
I believe the men of l9l6 had a democratic right to their dreams of Irish self-determination and to work for Irish Freedom, but the violent method by which they fought for freedom was ethically and morally wrong. Read the rest of this entry »