Archive for the 'Psychology – war & peace' Category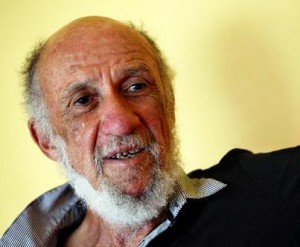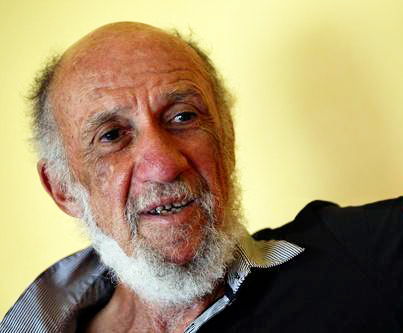 By Richard Falk
We are living amid contradictions whether we like it or not, driving expectations about the future toward opposite extremes.
Increasingly plausible are fears that the 'sixth extinction' will encompass the human species, or at least, throw human society back to a technology of sticks and stones, with a habitat limited to caves and forests.
This dark vision is countered by gene-editing designer promises of virtual immortality and super-wise beings programming super-intelligent machines, enabling a life of leisure, luxury, and security for all.
Whether the reality of such a scientistic future would be also dark is a matter of conjecture, but from a survival perspective, it offers an optimistic scenario.
On political levels, a similar set of polar scenarios are gaining ground in the moral imagination, producing national leaders who seem comfortable embracing an apocalyptic telos without a second thought.
The peoples of the world, entrapped in a predatory phase of global capitalism, are using their democratic prerogative to shut down dissent, rationality, and science. Read the rest of this entry »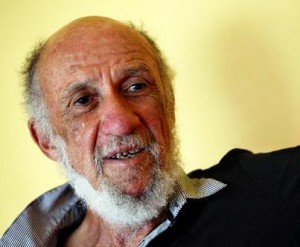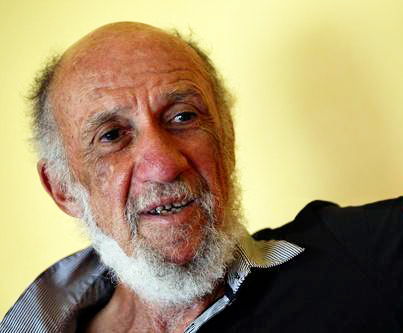 By Richard Falk
Prefatory Note
The text below is drawn from a talk given at the Spring Festival of the Arts in Beirut, Lebanon on 15 June 2017. Comments welcome.
How can we understand the present unfolding world order, with special reference to its relevance for developments in the Middle East? In my view a fundamental reversal of political expectations has taken place that calls for a new assessment of what is going on, and where the region and the world seem to be heading.
Twenty-five years ago there were three widely held beliefs about future trends on a global level: the assured preeminence of the United States; the continuing globalization of the world economy; and the expanding democratization of national governance arrangements.
It was also assumed that these trends were more or less descriptive of regional realities, including the Middle East.
Each of these trends that seemed so descriptive 25 years ago now seems to be completely out of touch with what is happening around us that is very disappointing when compared with earlier expectations, no where more so than in the Middle East.
These disillusioning changes of perception are contributing to a growing anxiety about what the future portends for all of us.
In addition to these changes of expectation as to international behavioral patterns, there exist a cluster of deeper tensions that concern the very nature of the human condition, extending to challenges directed at the sustainability and quality of life on the planet.
One unfortunate consequence of the preoccupation with these disturbing recent international political realities is that much needed attention is diverted away from these more fundamental issues of an ecological, technological, and cultural character.
As an American, I am especially conscious of the enormous and costly diversionary impact that the Trump presidency is having in weakening the understanding and planning needed if humanity is to have any realistic chance of coping with these emerging threats of great magnitude that have never been confronted in the past.
The most serious menace posed by Donald Trump, who is most accurately regarded as the first right-wing populist tweeting demagogue of the digital age, is his extraordinary talent to shift the conversation from the awkwardly significant to the banal trivial.
He is exerting a great influence on public discourse not only in America but in the world, especially by diluting our perceptions of crucial issues affecting the human species as a whole, including climate change as connected to the related decline of biodiversity, automation, robotics, artificial intelligence, and the destabilizing effects of these technologies of the digital age especially when applied to security arrangements and the broad spectrum of societal policies bearing on individual and collective human wellbeing.
Under the weight of these threats it is not surprising that a dystopian moment is beginning to dominate the cultural imagination.
It discloses itself through a fascination with post-apocalyptic films and an interest in older literary dystopias such as Huxley's Brave New World, Orwell's 1984, and Margaret Atwood's The Handmaiden's Tale. These books that imagined a future that is in some respects our present are being widely read and discussed as if guidebooks to a set on conditions that were not anticipated.
Within the American political space the fragility of American democracy was prefigured in Sinclair Lewis's It Can't Happen Here as well in scary premonitions of the imminence of digital age fascism put forward in the recent radical feminist post-apocalyptic novel, The Book of Joan (2017) by Lidia Yuknavitch.
Also indicative of the foreboding quality of the prevailing Zeitgeist is a bestselling booklet that is a collection of identifying markers of tyranny by the prominent historian, Timothy Snyder, with a deliberately provocative title and a pedagogical rationale, On Tyranny: Twenty Lessons from the Twentieth Century (2017).
This 'dystopian moment' is reinforced by the absence of positive scenarios of the future, and the dismissal of the utopian imagination as worse than irrelevant because it allegedly created receptivity to promises that when translated into political reality produce totalitarian nightmares.
In effect, utopias, correctly understood, have themselves become in these dark times a disguised form of dystopia.
A recovery of societal confidence is a key precondition of envisioning a better future. Its loss is one dimension of the crisis confronting humanity at this time, and these days such failures of moral and political imagination are generally overlooked in the public sphere that is obsessively focused on the latest daily episode in the Trump political soap opera.
Naomi Klein reminds us in a recent interview, "Trump is not the crisis but the symptom of the crisis." The point is that we must make the effort to grasp the social and political forces that gave rise to Trump and Trumpism. Klein also insisted that the negativity of progressive thinking in recent decades has had little political traction because it fails to present a positive alternative to the angry negativity of right-wing populism that targets the established order.
Klein's new book has the title No Is Not Enough: Resisting Trump's Shock Politics and Winning the World We Need.
Her text impressively couples a necessary critique of Trump's pernicious leadership with an affirmative vision of how to move the political process in emancipatory directions. Read the rest of this entry »
By Jan Oberg
The Debate on PressTV with Jim Walsh, MIT
Unfortunately this video seems to have been taken down by PressTV, temporarily or permanently.
And here the link to a partial transcript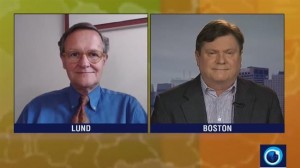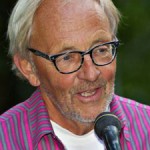 By Gunnar Westberg
TFF Board member
An easy Q & A session:
Question: What does Kim Jong-un and the leaders of DPRK, the Democratic People's Republic of Korea want?
Answer: Security for themselves, power and privileges.
Q. Are their privileges and their leadership threatened?
A: Yes. From outside and from inside.
Q: What outside danger?
A: An attack from the USA.
Q: Is there a real threat from the USA?
A: It seems so, from the perspective of Pyongyang. There are US exercises by air and navy, showing off the superiority of the US forces. And verbal threats.
Q: Why have DPRK developed nuclear weapons?
A: The leaders believe, just like in other nuclear power states, that nuclear weapons are effective deterrents.
Q: What is the danger from the inside?
A: A revolt from the repressed and destitute masses.
Q: How can the leaders prevent a revolt and keep their power?
A: By force, by fear but mostly by pointing at the danger of an attack from the South. There is one thing the people fear more than their leaders: A war. Nuclear weapons give a feeling of security, just as the US Ambassador to the UN, Ms. Nikki Haley, explained for the USA.
Q : How can we decrease the danger from DPRK?
A: There are two main ways:
1. Stop the military provocations.
2. Start negotiations.
In 1994 a "framework" of an agreement was reached and DPRK stopped their nuclear weapons program for several years. When that agreement gradually fell apart, former President Jimmy Carter helped negotiate a second agreement , which unfortunately was not accepted by President George W. Bush . Today the situation is more difficult, but if the DPRK leaders feel assured that they will not be attacked, that there will be no attempt of a regime change, progress can be achieved. And DPRK leaders can always be bought.
However, there is one great danger: If the threat from the south is removed, the people of DPRK may start a revolt, the government may fall and masses of people from North Korea will start walking, into South Korea and into China.
Maybe that is the reason the USA does not want to solve the "problem of North Korea"? Or is it just the need for an enemy?
One thing is obvious: Military threats against North Korea strongly supports the leaders of the country and increases the risk of war, maybe a nuclear war.
Gunnar Westberg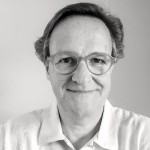 By Jan Oberg
TFF PressInfo # 421
June 30, 2017
You're probably an avid consumer of news and reports in one or more daily media – local, national or global. You want to be well-informed and say interesting things when you meet friends and colleagues.
And you certainly don't want to find out that you've been taken for a ride by fake news, half-truths, bias or omissions by media that you trusted because you thought you could.
Now ask yourself whether you remember to have seen one or more of these essentially important initiatives and reports recently, all pertaining to nuclear weapons, the risk of nuclear war and advocacy of nuclear abolition:
1) That a large majority of UN members have drafted a treaty that shall declare nuclear weapons illegal, once and for all?
If not, go here and enlighten yourself on one of the most constructive and visionary initiatives in today's otherwise gloomy world situation.
2) That a conference is taking place these very days about that goal and its process?
If not, go here.
3) That a scary new film shows why Americans should be very nervous about nuclear arsenals?
If not, go here.
4) That the Marshall Islands filed a lawsuit against all 9 nuclear weapons states for failing to comply with their international legal obligations?
If not, go here and see how the smallest actor of all took responsibility on behalf of 7 billion people.
5) That the Nuclear Crisis Group advocates – just a couple of days ago – that steps be taken urgently to de-escalate nuclear flash point such as NATO-Russia and North Korea?
It consists of predominantly former nuclear weapons commanders, ambassadors and scholars, mostly American
If not, go here – this report has not be mention by one single mainstream/make-believe media!
6) That there is an open letter written to Trump and Putin, meeting in Hamburg soon, urging them to declare that a nuclear war can't be won and must never be fought and to cooperate on a series of other issues?
If not, go here – they are politicians, ministers and ambassadors from the US, Russia, Germany and England.
How many of these had you any knowledge about? Read the rest of this entry »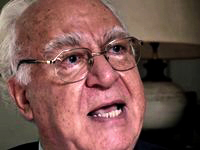 By Farhang Jahanpour
TFF Board member
June 29, 2017
TFF PressInfo # 419
On Monday 26th June, the White House released a statement saying that the United States had "identified potential preparations for another chemical attack by the Assad regime…" It went on to say: "If, however, Mr. Assad conducts another mass murder attack using chemical weapons, he and his military will pay a heavy price."
Nikki Haley, the US ambassador to the United Nations, followed that statement by tweeting, "Any further attacks done to the people of Syria will be blamed on Assad, but also on Russia & Iran who support him killing his own people."
On Tuesday morning, speaking on BBC 4 Today programme, the British Defence Minister Sir Michael Fallon was asked how Britain would respond to another American attack on Syria, and he responded "we will support" future US action in response to the use of chemical weapons in Syria.
With these unsubstantiated statements on Syria, the Trump Administration is dragging the world towards the law of the jungle. As if the situation in the Middle East was not bad enough, these warlike statements have made the situation much worse, and are in fact leading us towards a major confrontation in the Middle East with unimaginable consequences.
Some 14 years ago, in total violation of international law and without any authorization by the Security Council, former US President George W. Bush launched a barbaric attack on Iraq, which destroyed the country, killed and wounded more than a million people, and gave rise to ISIS that has since waged a campaign of terrorism throughout the world.
Far from having learned any lessons from that disastrous mistake, the Trump Administration seems intent on committing a similar mistake on a grander scale. During the campaign, Candidate Trump accused the former US Administration of having created ISIS, not indirectly but deliberately. He spoke about America having spent six trillion dollars on illegal wars in the Middle East and having nothing to show for it. He vowed that he would not be interested in regime change and was intent on resolving international disputes through negotiations and deals.
Whether he has changed his mind or whether the neocons in the Administration and the deep state have infiltrated and dominated his administration makes little difference. The clear fact is that the Trump Administration is acting in a dangerous and arrogant way and is dragging the world towards another catastrophe.
Shortly after coming to power, President Donald Trump and his disgraced National Security Advisor Michael Flynn singled Iran out for condemnation and put her on notice, despite the fact that the Iranian government had spent hundreds of hours in constructive talks not only with the United States, but with all the permanent members of the Security Council plus Germany and had reached a landmark agreement that was then endorsed by the Security Council.
The agreement blocked all the paths to Iran's acquisition of nuclear weapons, even if she ever had any intention of manufacturing them, something that Iran has denied, and years of investigation have not provided a shred of evidence to the contrary.
President Trump chose Saudi Arabia, the home of Wahhabi fundamentalism that has provided the ideological framework for nearly all the militant Sunni terrorist groups from Al Qaeda, to the Taliban, to Boko Haram and finally to ISIS and its various affiliates, which have created mayhem throughout the world, including the 9/11 terrorist attacks in the United States, as the venue for his first foreign visit. While in Riyadh, he bizarrely formed a "coalition against extremism" with Saudi leaders at its head.
However, as Trump made absolutely clear in his speech to the unelected Arab monarchs, the main aim of the coalition was to unite those Sunni potentates against Iran.
In the past few weeks, America has launched a number of attacks on the positions of the forces allied with the Syrian government in their battle against ISIS. On 18th May and 6th June, Read the rest of this entry »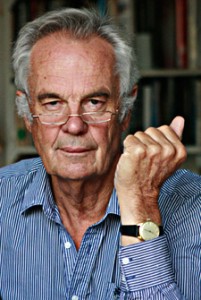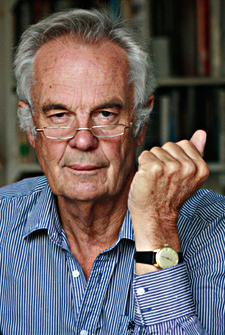 By Jonathan Power
June 20th 2017
Frederick the Great of Prussia was a friend of Voltaire and enjoyed ribald evenings with the philosopher discussing the intricacies of life's dos and don'ts. Before becoming king he was persuaded by Voltaire to become a pacifist.
But on ascending to the throne he became the most ferocious and successful of Europe's warrior leaders. He said of himself that he was "doomed to make war just as an ox must plow, a nightingale sing and a dolphin swim in the sea."
So far the twenty first century has been far more peaceful than the twentieth. No world war and none are there likely to be, even though the great powers might have the occasional confrontation. Some say we are overwhelmed by small wars, understandably so since the media, especially the fickle eye of television, picks up on every altercation.
As Francis Bacon wrote, there has never been, nor will there ever be, a shortage of "seditions and troubles". But in fact this century there have been no interstate wars and civil wars are down in number, way below their Cold War total when the big powers stoked their fires.
Perhaps war is sometimes necessary and just. Most people will say that Read the rest of this entry »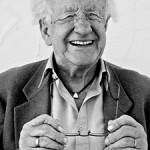 By Johan Galtung
A key slogan during the student revolt in Paris May 1968, soon 50 years ago, was Imagination au pouvoir! Bring imagination to power!
We were there, walking with thousands from Champs-Élysées to Place Etoile where a stentorian voice commanded us to sit in small groups in the circles under the Arch to "discuss the situation". So we did.
France is now suffering from more imagination deficit than ever. To call Le Pen-Front National "extreme right" when the issue is for or against the EU is not helpful.
Left-right was 20th century politics.
Why not think bigger, beyond EU: for or against EURASIA, Russia-China are ready? Trade fills trains London-Beijing; a West-East axis, not the old colonial obsession with North-South (neo)colonialism.
And how about both, EURASIAFRICA? They hang together geographically.
Another word for imagination is creativity. Read the rest of this entry »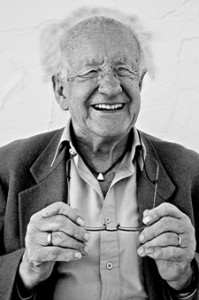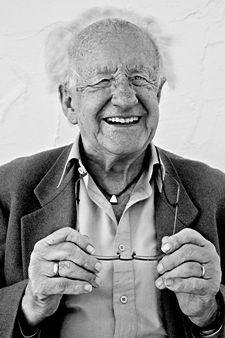 By Johan Galtung
Very well known is post trauma stress disorder, PTSD; no doubt a very painful disorder experienced by many, most, maybe by all of us. Something went very wrong: a shock, violence, physical, verbal, by and to individuals, groups in society, societies, groups of societies. Not only by and to individuals: PTSD does not belong to psychology only.
However, as Buddhist epistemology informs us: there is symmetry to the world. Anything can be seen from at least two angles: to "I walk down the street" add "the street moves toward me, 'walks me up'". Was Einstein inspired by Buddhism when he asked his famous question, "Does Zurich stop at this train?" Maybe not; his relativity, "moving relative to each other", forced that question upon him anyhow.
For Buddhism, however, this thinking goes far beyond movement, into concepts and discourses. What would be the opposite of trauma? Evidently something positive.
For one, like this author concerned with war and peace, one type of trauma is defeat in a war and the opposite is victory. Basking in the glory, not suffering the gloom of trauma. And then, if trauma could lead to a state of stress, deeper and more permanent the deeper and more repetitive the trauma, maybe deep and repeated glory could lead to a state of, let us call it exuberance?
This opens for behaviorism: avoid trauma, seek glory. But the idea is deeper. Deep-repeated trauma leads to stress disorder, not only stress. Deep-repeated glory may lead to exuberance disorder: let us have more wars to enjoy more victories! Not only for defense!
We may refer to the same war. Death in a war is Read the rest of this entry »