Archive for the 'Psychology – war & peace' Category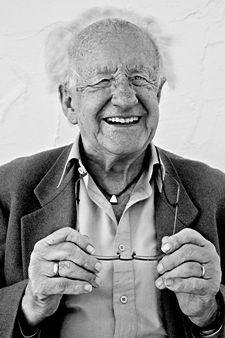 By Johan Galtung
This New Year announces itself with bangs all over, not whimpers.
Pope Francis made a tour d'horizon on all continents, strongly denouncing the violence in favor of his alternative: negotiation.
Much violence is copycat or copyrat; violence being a la mode. Copying–aka learning–is not wrong. But it depends on what is copied.
Here my 10-11 wishes:
Wish no. 1: copying peace rather than violence, for instance from ASEAN and the Nordic Community, making peace self-reinforcing.
Wish no. 2: reporting violence less prominently, more toward the end of newspapers-TV-radio news, and reporting peace upfront.
Wish no. 3: understanding war better, not only how many killed but how many bereaved; understanding peace better as model for others.
Wish no. 4: introducing Yin/Yang in Western thought: no totally good or bad humans or states around; they are all improvable mixtures.
Wish no. 5: linking the good in ourselves to the good in others for peaceful cooperation, yet keeping the bad in mind, for security.
Wish no. 6: identifying unsolved conflicts and unconciled traumas that may lead to violence; solving the conflicts, healing the traumas. Read the rest of this entry »
By Jan Oberg
This is one of several stories I just have to tell.
You can see the original in large format here.

The destruction of Eastern Aleppo, Syria by Jan Oberg on Exposure
Subscribe to this Exposure page. Then you'll automatically receive a mail when new photo (and text) stories are posted.
Grateful too if you share with others or on social media. We need help to spread a broader truth about the conflict in and around Syria.
Here a little more as background to the coming series:
TFF Photo Story


Lund, Sweden, December 27, 2016


Of course you have seen media images of the destruction in Syria. But not these taken in mid-December when Eastern Aleppo was liberated.


We live in a time when images – real and fake – influence perceptions more than ever.


My photos are real. Documentary. They reflect my role as witness on the spot at a time when only a handful of Westerners were present.


At a time, too, when all the mainstream media were conspicuously absent – as were the dual-purpose White Helmets who have delivered quite a few of the theatrical images from this war.


As a conflict and peace researcher and photographer I take pride in using not only analytical texts but also the medium of photography.


I am anyhow unable to describe just in words what I have seen.


Thanks to modern technology the small, smart, independent and truthful of this world can compete, to some extent, with the multi-billion dollar marketing and propaganda machines.


This is the first of a series to appear in weeks to come that will give you an impression of both life in Damascus, Eastern Aleppo's destruction, the destruction in Aleppo's old town, the human victims of this horrific war on Syria, the celebrations at the liberation of Aleppo etc. 


I do not believe that pictures of wars and victims will, in and of themselves, lead people to think of peace. Hiroshima films have done little to eliminate nuclear weapons. 


But in this particular case I do believe it is necessary to document just how big, systematic and unjustified the destruction of Aleppo has been – not only for those who built it and lived there over 7000 years but also to humanity, to all of us.


With what right did all the parties contribute to this utterly heartless and meaningless destruction? 


How did it come to this surreal level of violence wrought upon a historic cultural and industrial city and its vast majority of innocent fellow human beings? 


Will we ever learn – not only that war is stupid but also that this type of destruction cannot conveniently for some be blamed on one single side? 


All parties who used violence have blood on their hands.


Aleppo's blood.   


This is the first of a series of stories that I must tell as a witness to an event that more intelligent and civilised generations in the future will have nothing but contempt for.


And if you ask me which side I am on, the answer is simple:


I'm on No government's. No military's. No leader's.


I'm on the side of the tens of thousands of innocent, suffering Syrian citizens. Nobody deserves this!


I am on the side of the underlying, perfectly legitimate conflicts and not on the side of anybody's violence.


And I do admit to have a particular problem with those – many – who interfered violently in the internal affairs of Syria and did only harm and no good.


Syria's future is for the Syrians – all of them – to decide.
TFF Conflict and Peace Report Syria # 3
By Jan Oberg
In spring 2011 I was invited by then Danish foreign minister, Villy Søvndal, to be a keynote speaker at a conference in Copenhagen arranged by the ministry and the Danish Institute for International Studies (DIIS) with experts, then UN mediator Kofi Annan's adviser, scholars, diplomats and, most importantly, a number of Syrian (opposition) politicians and civil society representatives.
The minister left the conference when he had opened it and, like most politicians today, obviously did not give priority to listen to the input of this high-level group present in the conference room.
I made these major points, trying to be as educative as I possibly could:
1) Look at conflicts as if they are problems to be solved – adhere to the peace research concept of the ABC conflict triangle and study A for Attitudes, B for Behaviour and C for the Contradiction/conflict that stands between people. (Cf. Johan Galtung). It's a classical model that can be applied by virtually anyone.
2) Remember that there are always more than two parties to international conflicts – this is a kind of civil war but also part of the international wars – or aggressions – conducted since the assault on Afghanistan October 7, 2001.
3) Apply this model to another simple methods, namely that of Diagnosis, Prognosis and Treatment (DTP) – try to be conflict doctors instead of Realpoliticians. That is the only – only – way in which you can approach peace in the future and prevent a huge war with thousands of dead and much destruction.
So ABC and DPT – extremely simple for anyone who wants to understand conflict and help conflict-stricken peoples and countries to solve them and not just use conflicts as opportunities to promote one's own more or less noble interests.
But he spoke of his next trip, I think to Paris, where the "Friends of Syria" – a group initiated by then-French President Sarkozy who was responsible for much of Libya's destruction – were planning to meet. Intuitively I felt things were already going wrong there and then.
I then added Read the rest of this entry »
TFF Conflict and Peace Report Syria # 2
I've only passed through Damascus once before, in 2002 on my way to Baghdad. What meets you today is a beautiful city with checkpoints all over the place, your car trunk will be opened and papers checked. Seemingly useless explosives detectors are used – useless because they don't catch that many drivers here today have a revolver or hand-grenade under their seat.
But you'd probably be surprised, like I was, at how normal it otherwise feels. At the surface.
Traffic is intense, pollution thick, shops are filled with goods, I see fewer beggars here than in Lund, Sweden. People enjoy excellent food (I haven't had such good meals for long) at restaurants with live music and entertain themselves at the omnipresent cafés.
As everywhere else in war zones, people whose lives have been shattered in many ways – and there are few here in Damascus who have not been hit one way or the other by the war – do their best to maintain some kind of normality.
I've seen it elsewhere such as in Sarajevo – the women in particular dress up elegantly and often sexily in the public space, hang out with friends, drink cappuccinos and check their mobiles incessantly to be and to appear as someone in control although life is close to unbearable. Human pride and determination comes out very strongly in war zones – as much, I would say, as human evil.
That said, for the less privileged life is extremely hard. Prices on many basic good have gone up 10x over the last 5 years. Salaries haven't followed. A soldier gets about USD 50 a month, people working in offices perhaps US$ 70. Many citizens live on UN food packages.
In short, the same totally inhuman consequences of sanctions – the allegedly "soft" instrument – as in Iraq: only hitting innocent people, destroying the middle class and boosting the already rampant corruption. (More about this later when I know more).
What will surprise you is Read the rest of this entry »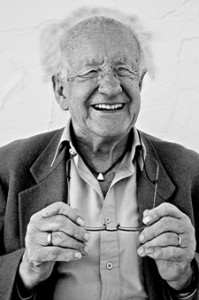 By Johan Galtung
The National Society of High School Scholars, Claes Nobel World Betterment Award
The Carter Center
3 Dec 2016
I am very grateful for the 2016 Claes Nobel World Betterment Award – Claes being the great grandnephew of Alfred – and to the NSHSS-National Society for High School Scholars, here at the Carter Center in Atlanta.
Let me start by praising you for your dedication to Education, focusing on the high school–in the middle, after K and grade school, before college and graduate school–on teachers and students, learning and doing research, treating them with respect, bestowing dignity.
Society has institutions, like Family, Work and Economy. Sports get too much attention, Education too little.
Politics is about leading and being led, Military is about killing not to be killed.
These two get you into trouble. I have heard this afternoon much about leading, leaders, led. Führer and Duce are German and Italian for leader, "duce" also from educare, educate. Hitler and Mussolini.
Be careful. This is vertical and hierarchical even without nazism and fascism. Today we want horizontal social landscapes, with people relating equitably and harmoniously, through shared memberships and networks, both horizontal and inclusive. For mutual inspiration.
As to killing: the USA killed more than 20 million in 37 countries only after 1945 WWII; and has intervened 248 times militarily in other countries since Thomas Jefferson started in Libya in 1801. 20 million killed means 200 million bereaved–family, friends, neighbors, colleagues. They do not take easily to this type of US leadership.
And less than a century earlier two groups of Americans practiced those very same skills and leadership on each other. The Civil War.
Such was history. How about solving the underlying conflicts?
Instead of the 1850 compromise of shame, "keep slavery but give up the confederacy", how about "keep much autonomy, but give up slavery"; for a Community of American States, not U.S.A but C.A.S? And in 1924, how about dropping the Versailles Treaty, removing Hitler's best card? Read the rest of this entry »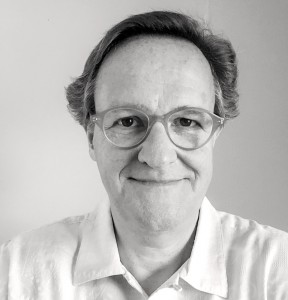 By Jan Oberg
These two top officials behind major US wars (Iran/Afghanistan and Vietnam/Cambodia/Laos) and regime change (against Allende, Chile) will speak at the first of a new event, The Nobel Peace Prize Forum Oslo, created by the Nobel Institute in Oslo. More here.
The leaders of the two institutions declare that they are proud to have succeeded in getting these two diplomats to Norway – and the media of course will be there. The event is sponsored by the California-based company InCircl – a marketing and mobile payment company.
The university rector is dr. med. and participant at Bilderberg world elite power group in 2011 Ole Petter Ottersen and you can write him at rektor@uio.no
These two experts on warfare and interventionism will – Orwellian style – speak about "The United States and World Peace After The Presidential Election".

This is the country that, since 1980, has intervened violently in Iran, Libya, Lebanon, Kuwait, Iraq, Somalia, Bosnia, Afghanistan, Sudan, Kosova/Serbia, Yemen, Pakistan, Syria, i.e. 14 Muslim countries. It has some 630 base facilities in 130+ countries. It has its US Special Forces (SOF) in 133 countries.
It has used nuclear weapons without apology and owns the second largest arsenal of nuclear weapons.
The US stands for about 40% of the world's military expenditures, is the world's leading arms exporter and has killed more people than anybody else since 1945. It's the master of (imprecise) drone strikes. It presently supports Saudi Arabia's bestial war on Yemen and conducts a military build-up in Asia and the Pacific planning, as it seems, for what looks like a future confrontation with China. And not with terribly positive results in its Middle East policies since 1945.
So with all these credentials, please tell us about world peace!
The U.S. should be seen as quite Read the rest of this entry »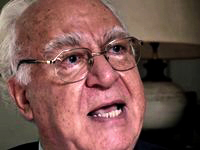 By Farhang Jahanpour
I have just spent a couple of miserable hours reading General Michael Flynn's and Michael Ledeen's book, The Field Of Flight. He will be President Trump's national security adviser. And, frankly, I don't know where to begin.
As someone who is opposed to the regime of the mullahs and would like to see the end of that regime through peaceful and democratic means, I truly cannot understand the reason for what one can call the irrational hostility and the depth of hatred of people like Flynn and Michael Ledeen towards Iran. Of course they are entitled to their feelings of hatred and hostility towards Iran and Muslims as a whole, but they are not entitled to their facts.
It is really amazing to see how without any concern for the facts Flynn jumps from one subject to another, Read the rest of this entry »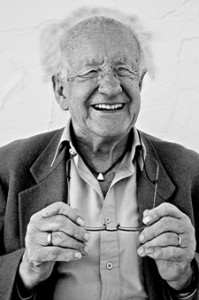 By Johan Galtung
International Sociological Association Prize
New School for Social Research, New York NY, 15 Nov 2016
The West, and Western sciences in particular, have a peculiar way of conceptualizing time; derived from two millennia Christianity.
Thus, in the civilizations of Hinduism, Buddhism, China and Japan, to mention some, time flows from eternity to eternity. In the West (and Islam is similar), there is a Beginning (Creation for the religious, Big Bang for the secular), and an Ending, the End Time (Armageddon for the religious, entropy, death, etc. for others).
In others, time flows from past into a possibly different future; in the West, the future is continuous with the past. In the natural sciences, "laws" from the past are automatically valid for the future; reality being as stable as the planetary system, the galaxy; astronomy being the model. The Creation has been finished, once and for all.
In the social sciences, the future is largely off limits, taboo; predictions are often discarded as "wild speculations". Extension of built-in trends into the future is permitted, but not forecasting with qualitative jumps. The underlying assumption is stable equilibrium, things have found their place and that's it. Thus, no forecasting of (early) modernity during the Middle Ages, let alone working for it.
That is in theory, but the practice is different. People design their individual careers – life trajectories – and have always done so. For collective life there is politics, designing future societies.
But the social sciences are not supposed to be in it. They approach past and present with Read the rest of this entry »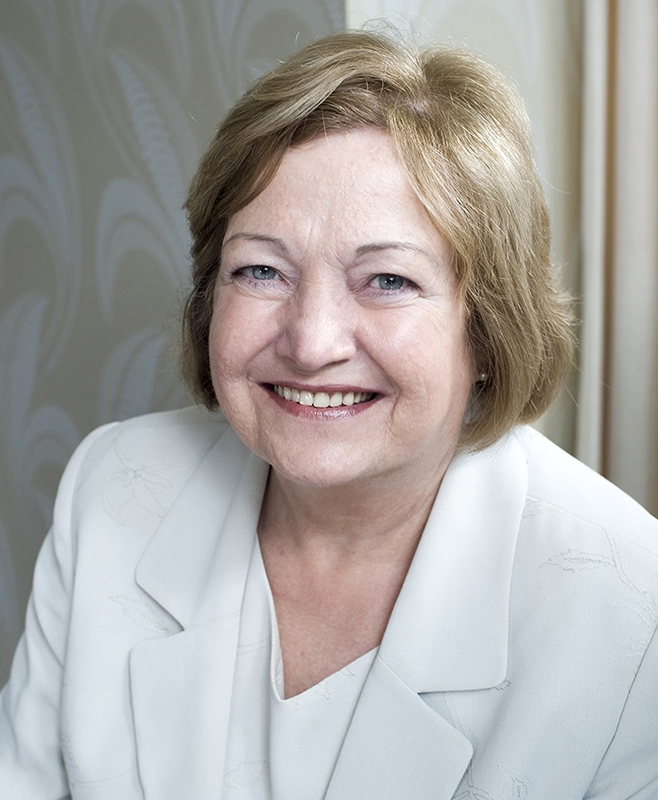 By Mairead Maguire
Thursday 29th September, 2016 – Wed.,5th October, 2016
Participant on board Zaytoouna-Oliva boat
A few weeks ago, the US Government agreed to give Israel $38 billion dollars, the largest military funding package the U.S. has given any Nation. This $38 billion in military and other type of Aid, will be used to imprison the Palestinians of Gaza, and continue Israel's military occupation, and imposition of an apartheid state, upon the Palestinian people.
This money will be used in the training fields of Israeli military which are in Gaza, where military experiments are done, using US military weaponry, by the Israeli Occupation Forces.
The U.S. military and Government is complicit in the crimes against the people of Gaza and the Palestinian occupied territory by the use of military hardware given by USA and the training that the Israelis give USA and USA gives to them.
It is also estimated that some 70% of European humanitarian aid to Palestine ends up in Israeli pockets.
Gaza continues to suffer from the continuing Israeli blockade, naval and land, and this 25-mile-long tiny strip, 5 miles wide, with l.9 million people, living in it, is a brutal blockade and Israel controls everything including, all the electricity, the food, etc. Indeed, everything which comes into Gaza comes through Israeli hands. Gaza's only airport was completely destroyed in 2002 by Israeli jets and ground forces.
Egypt continues to be a part of this blockade as they have blocked Gaza's southern border and Egypt continues to receive USA military funding. Medical authorities have reported that the time for operations in Gaza now goes up to 2025 as so many are awaiting health care, and the increasing issues around food, water, sewage, electricity, all of these mounting problems have led the U.N. to declare in their latest Report, that by the year 2020 Gaza will be uninhabitable. What hope is there for the Palestinians of Gaza, the vast majority of whom are young people.?
In order to give Hope to the people of Gaza by showing solidarity and support the Women's Boat to Gaza sailed to Gaza in September, 2016.
Also we sailed in order to challenge this illegal and immoral blockade and occupation of Palestine by Israel, and draw international attention to the fact that under Geneva conventions it is illegal to punish civilians, which is what Israeli government policies continues to do. Read the rest of this entry »
Here a few comments on Erdogan's recent attack on the West for supplying arms to the Kurds.
Funny that Turkey's president should accuse someone else for weaponizing a conflict. At the same time as Turkey does it and is also involved in two wars outside itself – Iraq and Syria – and one inside against the Kurds.
In this short interview I seek to raise the imagination: Since the weaponization of conflicts is a cancer on the world, imagine that a God-like magnetic force that could suck up each and every weapon in the Middle East, what would happen?
They would be forces to sit down and talk!
And one more point I did not get around to say: The world's cancerous arms industry and criminal arms traders – governmental as well as private – would go out of business and many end up behind bars.
In short, a much better world.