Archive for the 'Psychology – war & peace' Category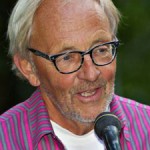 By Gunnar Westberg
TFF Board member
An easy Q & A session:
Question: What does Kim Jong-un and the leaders of DPRK, the Democratic People's Republic of Korea want?
Answer: Security for themselves, power and privileges.
Q. Are their privileges and their leadership threatened?
A: Yes. From outside and from inside.
Q: What outside danger?
A: An attack from the USA.
Q: Is there a real threat from the USA?
A: It seems so, from the perspective of Pyongyang. There are US exercises by air and navy, showing off the superiority of the US forces. And verbal threats.
Q: Why have DPRK developed nuclear weapons?
A: The leaders believe, just like in other nuclear power states, that nuclear weapons are effective deterrents.
Q: What is the danger from the inside?
A: A revolt from the repressed and destitute masses.
Q: How can the leaders prevent a revolt and keep their power?
A: By force, by fear but mostly by pointing at the danger of an attack from the South. There is one thing the people fear more than their leaders: A war. Nuclear weapons give a feeling of security, just as the US Ambassador to the UN, Ms. Nikki Haley, explained for the USA.
Q : How can we decrease the danger from DPRK?
A: There are two main ways:
1. Stop the military provocations.
2. Start negotiations.
In 1994 a "framework" of an agreement was reached and DPRK stopped their nuclear weapons program for several years. When that agreement gradually fell apart, former President Jimmy Carter helped negotiate a second agreement , which unfortunately was not accepted by President George W. Bush . Today the situation is more difficult, but if the DPRK leaders feel assured that they will not be attacked, that there will be no attempt of a regime change, progress can be achieved. And DPRK leaders can always be bought.
However, there is one great danger: If the threat from the south is removed, the people of DPRK may start a revolt, the government may fall and masses of people from North Korea will start walking, into South Korea and into China.
Maybe that is the reason the USA does not want to solve the "problem of North Korea"? Or is it just the need for an enemy?
One thing is obvious: Military threats against North Korea strongly supports the leaders of the country and increases the risk of war, maybe a nuclear war.
Gunnar Westberg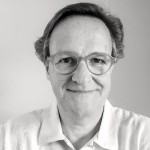 By Jan Oberg
TFF PressInfo # 421
June 30, 2017
You're probably an avid consumer of news and reports in one or more daily media – local, national or global. You want to be well-informed and say interesting things when you meet friends and colleagues.
And you certainly don't want to find out that you've been taken for a ride by fake news, half-truths, bias or omissions by media that you trusted because you thought you could.
Now ask yourself whether you remember to have seen one or more of these essentially important initiatives and reports recently, all pertaining to nuclear weapons, the risk of nuclear war and advocacy of nuclear abolition:
1) That a large majority of UN members have drafted a treaty that shall declare nuclear weapons illegal, once and for all?
If not, go here and enlighten yourself on one of the most constructive and visionary initiatives in today's otherwise gloomy world situation.
2) That a conference is taking place these very days about that goal and its process?
If not, go here.
3) That a scary new film shows why Americans should be very nervous about nuclear arsenals?
If not, go here.
4) That the Marshall Islands filed a lawsuit against all 9 nuclear weapons states for failing to comply with their international legal obligations?
If not, go here and see how the smallest actor of all took responsibility on behalf of 7 billion people.
5) That the Nuclear Crisis Group advocates – just a couple of days ago – that steps be taken urgently to de-escalate nuclear flash point such as NATO-Russia and North Korea?
It consists of predominantly former nuclear weapons commanders, ambassadors and scholars, mostly American
If not, go here – this report has not be mention by one single mainstream/make-believe media!
6) That there is an open letter written to Trump and Putin, meeting in Hamburg soon, urging them to declare that a nuclear war can't be won and must never be fought and to cooperate on a series of other issues?
If not, go here – they are politicians, ministers and ambassadors from the US, Russia, Germany and England.
How many of these had you any knowledge about? Read the rest of this entry »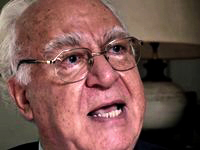 By Farhang Jahanpour
TFF Board member
June 29, 2017
TFF PressInfo # 419
On Monday 26th June, the White House released a statement saying that the United States had "identified potential preparations for another chemical attack by the Assad regime…" It went on to say: "If, however, Mr. Assad conducts another mass murder attack using chemical weapons, he and his military will pay a heavy price."
Nikki Haley, the US ambassador to the United Nations, followed that statement by tweeting, "Any further attacks done to the people of Syria will be blamed on Assad, but also on Russia & Iran who support him killing his own people."
On Tuesday morning, speaking on BBC 4 Today programme, the British Defence Minister Sir Michael Fallon was asked how Britain would respond to another American attack on Syria, and he responded "we will support" future US action in response to the use of chemical weapons in Syria.
With these unsubstantiated statements on Syria, the Trump Administration is dragging the world towards the law of the jungle. As if the situation in the Middle East was not bad enough, these warlike statements have made the situation much worse, and are in fact leading us towards a major confrontation in the Middle East with unimaginable consequences.
Some 14 years ago, in total violation of international law and without any authorization by the Security Council, former US President George W. Bush launched a barbaric attack on Iraq, which destroyed the country, killed and wounded more than a million people, and gave rise to ISIS that has since waged a campaign of terrorism throughout the world.
Far from having learned any lessons from that disastrous mistake, the Trump Administration seems intent on committing a similar mistake on a grander scale. During the campaign, Candidate Trump accused the former US Administration of having created ISIS, not indirectly but deliberately. He spoke about America having spent six trillion dollars on illegal wars in the Middle East and having nothing to show for it. He vowed that he would not be interested in regime change and was intent on resolving international disputes through negotiations and deals.
Whether he has changed his mind or whether the neocons in the Administration and the deep state have infiltrated and dominated his administration makes little difference. The clear fact is that the Trump Administration is acting in a dangerous and arrogant way and is dragging the world towards another catastrophe.
Shortly after coming to power, President Donald Trump and his disgraced National Security Advisor Michael Flynn singled Iran out for condemnation and put her on notice, despite the fact that the Iranian government had spent hundreds of hours in constructive talks not only with the United States, but with all the permanent members of the Security Council plus Germany and had reached a landmark agreement that was then endorsed by the Security Council.
The agreement blocked all the paths to Iran's acquisition of nuclear weapons, even if she ever had any intention of manufacturing them, something that Iran has denied, and years of investigation have not provided a shred of evidence to the contrary.
President Trump chose Saudi Arabia, the home of Wahhabi fundamentalism that has provided the ideological framework for nearly all the militant Sunni terrorist groups from Al Qaeda, to the Taliban, to Boko Haram and finally to ISIS and its various affiliates, which have created mayhem throughout the world, including the 9/11 terrorist attacks in the United States, as the venue for his first foreign visit. While in Riyadh, he bizarrely formed a "coalition against extremism" with Saudi leaders at its head.
However, as Trump made absolutely clear in his speech to the unelected Arab monarchs, the main aim of the coalition was to unite those Sunni potentates against Iran.
In the past few weeks, America has launched a number of attacks on the positions of the forces allied with the Syrian government in their battle against ISIS. On 18th May and 6th June, Read the rest of this entry »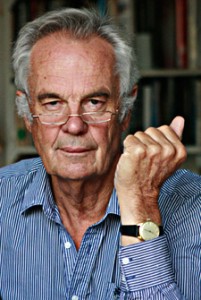 By Jonathan Power
June 20th 2017
Frederick the Great of Prussia was a friend of Voltaire and enjoyed ribald evenings with the philosopher discussing the intricacies of life's dos and don'ts. Before becoming king he was persuaded by Voltaire to become a pacifist.
But on ascending to the throne he became the most ferocious and successful of Europe's warrior leaders. He said of himself that he was "doomed to make war just as an ox must plow, a nightingale sing and a dolphin swim in the sea."
So far the twenty first century has been far more peaceful than the twentieth. No world war and none are there likely to be, even though the great powers might have the occasional confrontation. Some say we are overwhelmed by small wars, understandably so since the media, especially the fickle eye of television, picks up on every altercation.
As Francis Bacon wrote, there has never been, nor will there ever be, a shortage of "seditions and troubles". But in fact this century there have been no interstate wars and civil wars are down in number, way below their Cold War total when the big powers stoked their fires.
Perhaps war is sometimes necessary and just. Most people will say that Read the rest of this entry »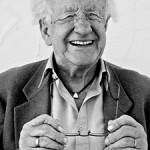 By Johan Galtung
A key slogan during the student revolt in Paris May 1968, soon 50 years ago, was Imagination au pouvoir! Bring imagination to power!
We were there, walking with thousands from Champs-Élysées to Place Etoile where a stentorian voice commanded us to sit in small groups in the circles under the Arch to "discuss the situation". So we did.
France is now suffering from more imagination deficit than ever. To call Le Pen-Front National "extreme right" when the issue is for or against the EU is not helpful.
Left-right was 20th century politics.
Why not think bigger, beyond EU: for or against EURASIA, Russia-China are ready? Trade fills trains London-Beijing; a West-East axis, not the old colonial obsession with North-South (neo)colonialism.
And how about both, EURASIAFRICA? They hang together geographically.
Another word for imagination is creativity. Read the rest of this entry »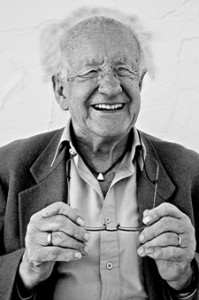 By Johan Galtung
Very well known is post trauma stress disorder, PTSD; no doubt a very painful disorder experienced by many, most, maybe by all of us. Something went very wrong: a shock, violence, physical, verbal, by and to individuals, groups in society, societies, groups of societies. Not only by and to individuals: PTSD does not belong to psychology only.
However, as Buddhist epistemology informs us: there is symmetry to the world. Anything can be seen from at least two angles: to "I walk down the street" add "the street moves toward me, 'walks me up'". Was Einstein inspired by Buddhism when he asked his famous question, "Does Zurich stop at this train?" Maybe not; his relativity, "moving relative to each other", forced that question upon him anyhow.
For Buddhism, however, this thinking goes far beyond movement, into concepts and discourses. What would be the opposite of trauma? Evidently something positive.
For one, like this author concerned with war and peace, one type of trauma is defeat in a war and the opposite is victory. Basking in the glory, not suffering the gloom of trauma. And then, if trauma could lead to a state of stress, deeper and more permanent the deeper and more repetitive the trauma, maybe deep and repeated glory could lead to a state of, let us call it exuberance?
This opens for behaviorism: avoid trauma, seek glory. But the idea is deeper. Deep-repeated trauma leads to stress disorder, not only stress. Deep-repeated glory may lead to exuberance disorder: let us have more wars to enjoy more victories! Not only for defense!
We may refer to the same war. Death in a war is Read the rest of this entry »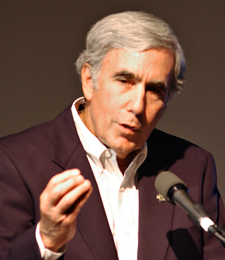 By David Krieger
Trump may have acted with insufficient evidence as to whether the chemical weapons attack was actually the responsibility of Assad and the Syrian government. Would Syrian president Assad be foolish enough to launch a chemical attack against civilians, when a military response from the US would be possible, even likely?
Peter Ford, a former UK ambassador to Syria, speaking on BBC Radio, said, "It doesn't make sense that Assad would do it. Let's not leave our brains outside the door when we examine evidence. It would be totally self-defeating as shown by the results…Assad is not mad."
Critics of the US military response have suggested as a possible scenario for the chemical release in Idlib province that the Syrian government attack may have been a conventional bombing that exploded stored weapons in the possession of the Syrian rebels, which may have included chemical weapons.
Trump did not seek and obtain Congressional authorization…
By Jan Oberg

"The Debate" on April 16, 2017 with Richard Millett and Jan Oberg illustrates quite well two distinctly different perspectives on conflicts in general and Syria in particular.
Its focus is on the difference in media coverage of the terrible events in Khan Seykhoun and al-Rashideen but there is much more to it.
I'll keep on struggling for the conflict and peace perspective against the violence perspective that sees black-and-white only and continues the seemingly eternal blame game – and thus legitimates more, rather than less, warfare.
Happy if you care to share and continue the – meta – debate!
TFF Live
April 12, 2017
The secretaries of state, Tillerson and Lavrov meet today. We seem to enter a stage of what must appropriately be perceived as a frosty new Cold War.
In the worst of cases this can lead to a new Cuban Missile Crisis. God forbid!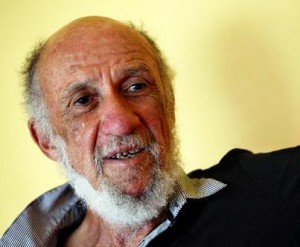 By Richard Falk
In early morning darkness on April 7th the United States fired 59 Tomahawk cruise missiles at the Syrian al-Shayrat Airfield from two American destroyers stationed in the Eastern Mediterranean. It described the targets as Syrian fighter jets, radar, fuel facilities used for the aircraft. It asserted prior notification of Russian authorities, and offered the assurance that precautions were taken to avoid risks to Russian or Syrian military personnel.
Pentagon spokespersons suggested that in addition to doing damage to the airfield, the attack had the intended effect of "reducing the Syrian government's ability to deliver chemical weapons."
President Donald Trump in a short public statement justified the attack as a proportionate response to the Syrian use of chemical weapons against the town of Khan Sheikhoun in the western Syrian province of Idlib a few days earlier, which killed an estimated 80 persons, wounding hundreds more.
Although there were denials of Syrian responsibility for the attack from Damascus and Moscow, a strong international consensus supported the U.S. view that Bashar al-Assad had ordered the attack allegedly as a means of convincing opposition forces concentrated in Idlib that it was time to surrender.
In the background, is the conviction among the more militaristic policy advisors and political figures, including Trump, that President Barack Obama's failure Read the rest of this entry »