Posts Tagged 'Goldstone report'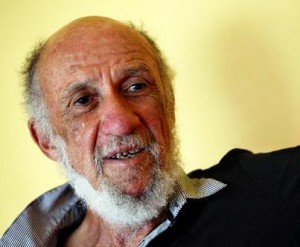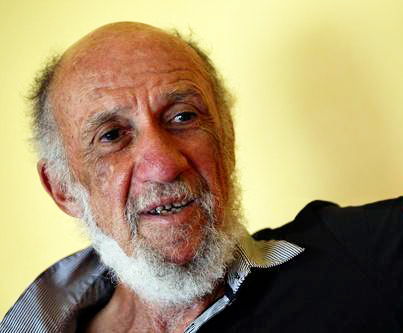 By Richard Falk
The post that follows is a modified version of an opinion piece published by Middle East Eye on 6 February 2016. Its focus on the metaphor of 'shooting the messenger' has usually been reserved for critics of Israel, and it is only when high officials depart from their scripted roles as faithful servants of the established order that their behavior results in demeaning rebukes.
Israel and its most ardent defenders have been repeatedly guilty of shooting the messenger, thereby diverting attention from the damaging message by defaming the agent who delivered the message. It is a tactic that works, partly because the media finds character assassination more marketable than substantive commentary of a controversial nature.
In my case, being frequently a messenger due to my UN role for six years, the nastier side of the attack tactics was to describe me (and others) as 'a self-hating Jew' or 'anti-Semite.' I tried to stay on message, largely ignoring the attacks, especially within the UN itself, but media coverage was preoccupied with an assessment of the personal vendetta that was difficult to ignore altogether without seemingly to acquiesce in the allegations.
I should add that my tormenters extended beyond Mr. Ban Ki-moon and included others on the UN Watch mailing list including Susan Rice, then U.S. Ambassador at the UN, and high officials from other white settler countries, including Canada and Australia.
Even the supposedly liberal Samantha Power, although previously a friendly acquaintance, joined the party, calling me biased and ill-suited for the position in statements to the press. She based her attack on the harshness of my criticisms leveled at Israel in my reports that highlighted the mismatch between their policies and practices as the Occupying Power in Palestine with the standards, duties, and principles set forth in the Geneva Conventions.
Dear Mr. Ban Ki-moon, Secretary General of the United Nations:
Having read of the vicious attacks on you for venturing some moderate, incontestable criticisms of Israel's behavior, I understand well the discomfort you clearly feel. Not since Richard Goldstone chaired the group that released the report detailing apparent Israeli war crimes during its massive attack on Gaza at the end of 2008 have Israel's big political guns responded with such unwarranted fury, magnified as usual by ultra-Zionist media commentary.
Netanyahu has the audacity to claim that your acknowledgement that it is not unnatural for the Palestinians oppressed for half century to resist and resort to extremism is tantamount to the encouragement of terrorism, what he described as giving a "tailwind to terrorism."
The fact your intention was quite the opposite hardly matters. Read the rest of this entry »