Posts Tagged 'hur kollapsade tornen 11.e september?'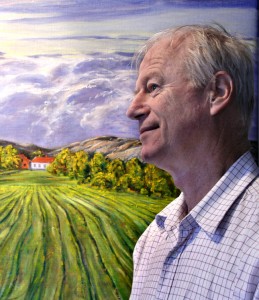 Av Ola Friholt
Det är nu 15 år sedan den ödesdigra dagen 11 september 2001. Sedan dess har kriget mot terrorismen utvecklats och krävt minst två miljoner liv och lika många psykiskt och fysiskt skadade, allt enligt en utredning från USAs läkarsällskap, "Physicians for Social Responsibility" (med 50 000 medlemmar och medlem av Läkare mot kärnvapen).
Resultatet av kriget mot terrorismen är dessutom negativt även för väst. Idag har attentaten och offren i väst mångdubblats.
Lika anmärkningsvärt är att medborgarnas fri- och rättigheter i väst dramatiskt har urholkats. Kontrollen uppifrån är närmast total med avlyssning utan praktisk begränsning.
Hemliga fångläger med tortyr av godtyckligt fängslade har avslöjats i Polen, Tjeckien, Kosovo och Egypten, utöver de öppet erkända på Guantanamo, i Afghanistan och Pakistan. Ett sextiotal personer har suttit på Guantanamo i fjorton år utan rannsakan och dom från USA, som förr kallats "Världens största demokrati".
Den 11 september kan alltså kopplas till urholkning av demokratiska fri- och rättigheter, utomrättsligt dödande i stor skala, godtyckligt fängslande, officiellt påbjuden tortyr m m. Till detta kan läggas intensifierade rustningar och nya krig på bekostnad av fredlig dialog och konfliktlösning. Sveriges regeringar har följsamt godtagit både den officiella bilden av händelserna den 11 september 2001 och dess såväl militära som civila konsekvenser.
Det är ingen tillfällighet att avlyssningsstationerna på Lovön och Lerkil hör till världens största och att rymdforskningsstationen Esrange i Kiruna förmedlar satellitdata till USA/Nato för deras krigföring.
Och Sverige deltog i förmenta antiterrorkrig i Afghanistan och Libyen.
Det finns anledning att omvärdera hela utvecklingen under femton år och ifrågasätta själva den åberopade grunden för denna utveckling: raserandet av World Trade Centre.
Ifrågasättandet av den officiella beskrivningen av den händelsen började nästan omedelbart. Idag finns en hel litteratur som smular sönder den bild som är officiellt accepterad i väst. Vad var det som egentligen skedde, och vem låg bakom?
Betydande analyser gjordes av Andreas von Bülow, tidigare minister för teknologi och forskning i Helmut Schmidts regering i Tyskland, med boken "CIA och 11 september" (2003) på Alhambra förlag. Professor David Ray Griffin har publicerat flera böcker, på svenska "Motsägelser om 11 september", Alhambra 2008, och "WTC 7 och dess mystiska kollaps", Alhambra 2010. Dessutom omfattande analyser på Internet, t ex Wood & Reynolds: "The Star Wars Beam Weapons and Star Wars Directed Energy Weapons" (2006) och D A Khalezov: "911thology: The Third Truth about 9-11" (2013), 1092 sidor.
För en sunt tänkande människa ter det sig orimligt att makthavare skulle kunna bedriva en politik som drabbar det egna folket. Ändå är detta vardagsmat sedan århundraden, med nittonhundratalet som eländets höjdpunkt. Då offrades långt över 100 miljoner liv även av ledare som kallade sig demokratiska. Det ansågs självklart att utkämpa världskrigen så som de utkämpades.
Likaså krigen för och emot kolonial befrielse och krigen för kontroll över råvarutillgångar och marknader. Och sedan årtionden dör cirka hundratusen människor varje dag i sviterna av världens orättvisor utan att särskilda insatser görs för att förhindra det.
De senaste åren har destabilisering och förstöring av stater stått på stormaktsprogrammet under uppenbart falska förevändningar men utan att väcka förvåning. Ansvariga är främst USA och England under medverkan av övriga Nato. Detta hindrar inte att majoriteten av Sveriges politiska partier och riksdagen liksom regeringen alltmer närmar sig Natomedlemskap, utan att gå in i den debatt som borde vara självklar i en demokrati.
Att ledare är beredda att offra tusentals av sitt eget och andra folk för tvivelaktiga mål är således väl belagt.

Det finns all anledning att tvivla på de förklaringar en stormakts ledare ger.
Den 11. 9. 2001 sägs alltså 19 muslimska flygkapare ha flugit in i World Trade Centres två högsta skyskrapor och därigenom fått dem att rasa till grunden. Read the rest of this entry »