Archive for the 'Military – technology' Category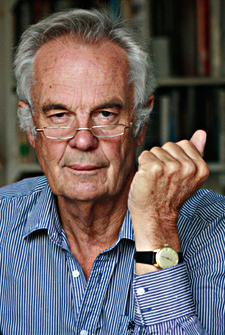 By Jonathan Power
November 8th 2016.
An interesting question is what would happen to American foreign policy if President Barack Obama were allowed to have another four year term in office?
It would be a less interventionist presidency than what is about to become. This is not to say that I think the way Obama has handled the war in Afghanistan has been successful. Nor do I believe the attack on Libya was a sensible idea. Nor do I think the way he dealt with Russia and Ukraine in the last four years has been anything but counterproductive.
But I do believe the world would be an even messier place if he had not been president. Syria would have been invaded with ground troops. Iraq would have been replicated.
I think confrontation with China over the ownership of the contested islands in the South China and East China seas would have been more serious than it has been.
There would have been no bringing back Cuba in from the cold. (Cuba was the home of the missile crisis of 1962 when the world came terrifyingly near to a nuclear war.)
Most important, there would have been no nuclear deal with Iran. Iran's research which could have led to the making of a nuclear bomb (not that I think it had any intention of going that far) would have continued.
At some point Israel would have bombed Iran's reactors Read the rest of this entry »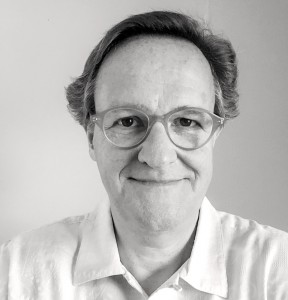 By Jan Oberg
Last night I had the opportunity to discuss nuclear weapons with an experienced, high-ranking security analyst who has been both a military, a scholar, an assistant secretary of defence, presidential adviser, a corporate man and now a think tank member, Lawrence J. Korb.
We were discussing the issues touched upon in this and this article.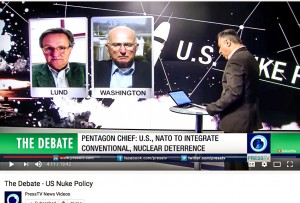 I would assume that the debate – facilitated by Iran's PressTV in an excellent manner – is illustrative of the degree to which the world can be seen from different perspectives and how different we can perceive words such as law, legality, ethics, security, deterrence and peace.
I assume also that the debate illustrates the difference between a systems-embedded interpretation of the world and an independent or free perception, including what can and must be changed and what doesn't have to change to make the world a better place.
Enjoy!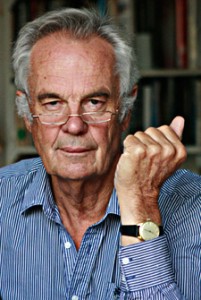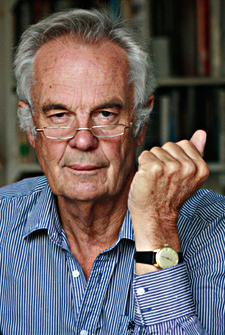 By Jonathan Power
September 6th 2016
The French ambassador to the US from 1902 to 1924, Jean-Jules Jusserand, observed that distant powers could not easily threaten the US because "On the north, she has a weak neighbour; on the south, another weak neighbour; on the east fish and on the west, fish".
The coming of the submarine-based nuclear missile has not changed that. Apart from the fact that no enemy would dare use them for fear of retaliation, and that there is no country in the world that feels that hostile to America (accept North Korea), the fact is America is too big and too far away to be invaded and dominated. There could not be a blitzkrieg by a foreign army across the mid-west or a Vichy America.
The real tragedy of 9/11 is just as a majority of the US electorate had settled into a post-Cold War comfort zone with the new president, George W. Bush, not being overly pushy or confrontational in foreign affairs, America was jolted so badly that a large proportion of its electorate – maybe half – has been paranoid ever since. Enemies are once again seen under the bed.
Enough of the electorate have persuaded themselves that they are insecure Read the rest of this entry »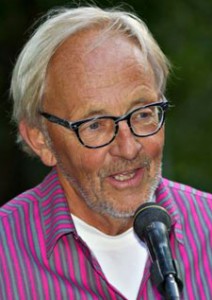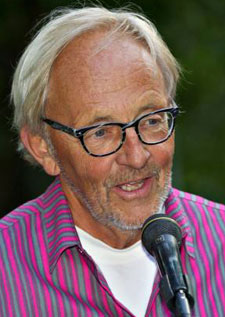 By Gunnar Westberg
Formuleringen ""NATO:s nya, mer aggressiva kärnvapenpolicy" har två grunder, nämligen de nya vapnen och de nya formuleringarna av doktriner.
Jag föreslår att vi, när vi talar om NATO och kärnvapen, använder formuleringar liknande den första meningen. Vill man förklara sig ger andra meningen ett svar. Men det är under alla omständigheter bra om man har tillgång till nedanstående argument:
De gamla B61 var symboliska vapen. De skulle, enligt ofta upprepade försäkringar, inte användas. De var en pant på att USA inte skulle överge Europa vid ett sovjetiskt/ryskt anfall. USA har föreslagit att dessa vapen skulle tas bort, men öst-europeiska NATO-medlemmar och framför allt Frankrike (!) har starkt reagerat emot.
De nya vapnen är B 61-12. Denna bomb skiljer sig från tidigare versioner av B61 som var "gravity bombs", d v s föll fritt från bombplanet. B 61-12 är styrbart och har därför en träffsäkerhet inom 30 m radie. B 61-12 har en variable laddning på 0,3-340kt. Bomben förefaller vara kapabel att penetrera mer än 3 m vanlig jord innan den detonerar. Effekten på djupet blir därför flera gånger större än en bomb av motsvarande laddning skulle ge utan penetrerande förmåga.
B 61-12 blir alltså ett effektivt vapen mot vissa underjordiska mål. Bomberna har sannolikt en plats i nya, ännu inte offentliga doktriner om kärnvapen-användning, i motsats till avskräckning. Read the rest of this entry »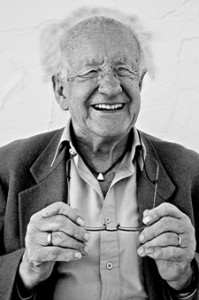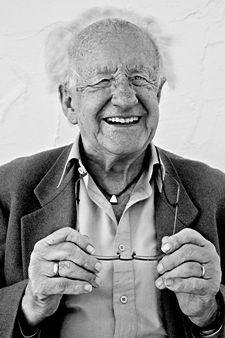 By Johan Galtung
The background is the two major communist parties in the world. Russia Communist Party-Bolshevik made the November 1917 revolution; from 1922 the Communist Party of the Soviet Union, CPSU(b). CPC, the Communist Party of China, now celebrating its 95th anniversary, made the 1 October 1949 revolution. World-shaking events; in the world's biggest state in area and in the world's biggest state in population.
The revolutions cut into the modernity contradictions in the State-Capital-People triangle by conquering State-military and police. Two lasting achievements of CPSU(b): State Planning of the economy – maybe five years at the time, pjatiletka – now found in most countries; and lifting some bottom up to meet basic needs, surprisingly quickly. But CPSU(b) exercised gross structural violence in the countryside. And CPC, imitating CPSU(b), made the same mistake to start with.
Then they became different. Russia got stuck with the Party on top of the State, for some people, but not by the people. CPC, like CPSU, did not – and still does not – permit FAFE, fair and free elections at the national level. But China gave People a voice in the 70,000 People's Communes, helping them lift themselves up when in misery.
China did not see State and Capital as either-or; like Bolshevik Russia opting for State through expropriation, and neo-liberal USA for Capital through privatization, manipulating and spying on the People. China opened for the neither-nor local level, for the compromise of some welfare state, and for the both-and of their capi-communism.
This intellectual-political flexibility, rooted in daoist holism and an unending force-counter-force dialectic, not in Western faith in a final state, Endzustand, opened for two very different "communisms".
How are they doing these days, those two communist parties?
The Russian party is out for the time being; and in came capitalism. But over and above that discourse looms the history of a huge Russian Orthodox empire attacked by Vikings, Mongols-Tatars, Turks, Napoleon and Hitler, Catholic Christianity, and Cold Wars with extremist US evangelism, now over Ukraine too.
Yeltsin – hated by Gorbachev (INYT, 3 Jun 2016) – gave the West what they wanted.
Popular Putin tries to build autonomous Russia without Western-capitalist imperialism, probably successful in the longer run. However, in Russia the long run is very long. Read the rest of this entry »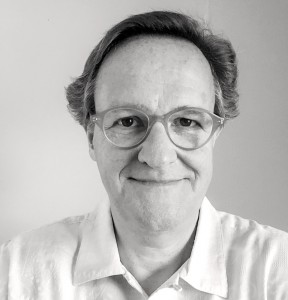 By Jan Oberg
The third article in the TFF series on The New Cold War
We are witnessing a remarkable increase in tension between the US/NATO and Russia these years – and it can not only be explained by whatever we choose to think happened in Ukraine and Crimea. We find a totally new effort on both sides to use social and other media to tell how dangerous "they" are to "us". There is a clear tendency to "fearology" – to instill fear in the citizens on both sides about the capabilities and intentions of the other side.
We find deeply concerned articles about the possibility of war between the two parties – a quarter of a century after the Berlin Wall tumbled.
Why is the new tension rising in Europe between US/NATO and Russia so manifestly dangerous and – with the exception of the Cuban Missile Crisis worse than during the First Cold War?
On a series of indicators, the political Western world – US/NATO/EU and Christian (Orthodox, Protestant, Catholic with sects) – is becoming weak relative to other players in the global society.
The West has engaged in a series of wars that turned into very costly fiascos – from what followed from Sykes-Picot which turned 100 in May 2016 over Vietnam to the destruction of Afghanistan, Iraq, Libya and Syria.
The West is still the largest economic bloc and the 28 NATO members cover about 70% of the world's mind-boggling US $ 1700 billion military expenditures. Africa as a continent, BRICS countries – China in particular – are making progress, also in fields where the West has failed; for instance, China has lifted 400 million Chinese out of poverty in a couple of decades. The wealthy West has done nothing of the sort over centuries but produced a grotesquely, perversely unequal income distribution.
Take a look at the graphs linked to this summary page from SIPRI. They will tell you how world military expenditures in constant prices have risen since 1996 even though the Warsaw Pact had been dissolved. In 2015, the US alone stands for 36% of the world's military expenditures, China for 13% and Russia for4%.
President Obama stated recently that the US military is stronger than the next 8 – here is what he said in his State of the Union Address on January 12th, 2016:
"I told you earlier all the talk of America's economic decline is political hot air. Well, so is all the rhetoric you hear about our enemies getting stronger and America getting weaker," Obama said in his last annual State of the Union address Jan. 12, 2016. "Let me tell you something: The United States of America is the most powerful nation on Earth. Period. Period. It's not even close. It's not even close. We spend more on our military than the next eight nations combined."
In spite of these fact that prove the overwhelming and increasing superiority of today's NATO, we see a constantly increasing propaganda coming out of NATO circles to the effect that NATO is getting weaker and that Russia a formidable, unreliable power just waiting for the next opportunity to invade some country in the West.
Let's take a look back in time. Read the rest of this entry »
On June 15, 2016 – Jan Oberg participated in a discussion on CCTV America – the global Chinese channel in the US with up to 75 million viewers – with Michael O'Hanlon of the Brookings Institution, a discussion lead by Anand Naidoo. See it here.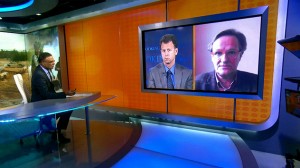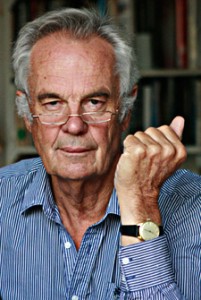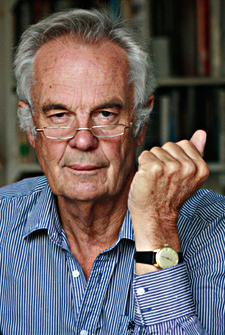 By Jonathan Power
June 7th. 2016.
The second article in the TFF Series on The New Cold War
George Orwell, the author of "Animal Farm" and "1984", was the first person to use the phrase "Cold War" in a 1945 newspaper article, written just after the nuclear bombing of Hiroshima and Nagasaki. He argued that "the surface of the earth is being parceled off into three great empires, each self-contained and cut off from contact with the outer world, and each ruled, under one disguise or another, by a self-elected oligarchy. He counted the US and Western Europe as one, the Soviet Union as the second and China as the third. He concluded that, "the atomic bomb is likeliest to put an end to large-scale wars at the cost of prolonging indefinitely a peace that is no peace".
I think he got it nearly right – or so it seems as a new Cold War erupts between the West and Russia and China spars with the US over the South China Sea and its islands.
Of course it's more complicated than that. China and Russia have a fair relationship. China and the US are perhaps doing nothing much more than annoying each other and the bonds of commerce and student exchanges bind both the elites and the populaces close together.
To me a new Cold War is nonsense on stilts. Even more than the original one.
George Kennan, the US former ambassador to Moscow and the author of how to contain the Soviet Union, always insisted that Stalin had no intention of rolling his tanks into Western Europe. As Robert Legvold summarizes Kennan's views in his interesting new book, "Cold War", "The threat the Soviet Union posed was political, a threat accentuated by these countries' vulnerability to Soviet subversion because of their economic frailty and political instability – a threat requiring a political and economic response, not a military one".
In 1948 Kennan wrote, as he observed the creation of Nato, "Why did they [Western leaders] wish to divert attention from a thoroughly justified and promising program of economic recovery by emphasizing a danger which did not actually exist but which might be brought into existence by too much discussion of the military balance and by the ostentatious stimulation of military rivalry?" Read the rest of this entry »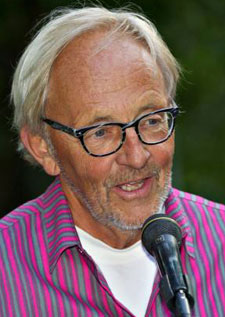 By Gunnar Westberg
The proposition that nuclear weapons can be retained in perpetuity and never used – accidentally or by decision – defies credibility".
This unanimous statement was published by the Canberra Commission in 1996. Among the commission members were internationally known former ministers of defense and of foreign affairs and generals.
The nuclear-weapon states do not intend to abolish their nuclear weapons. They promised to do so when they signed the Nuclear Non-Proliferation Treaty (NPT) of 1970.
Furthermore, the International Court in The Hague concluded in its advisory opinion more than 20 years ago that these states were obliged to negotiate and bring to a conclusion such negotiations on complete nuclear disarmament.
The nuclear-weapon states disregard this obligation. On the contrary, they invest enormous sums in the modernization of these weapons of global destruction.
It is difficult today to raise a strong opinion in the nuclear-weapon states for nuclear disarmament. One reason is that the public sees the risk of a nuclear war between these states as so unlikely that it can be disregarded.
It is then important to remind ourselves that we were for decades, during the Cold War, threatened by extinction by nuclear war. We were not aware at that time how close we were.
In this article I will summarize some of the best-known critical situations. Recently published evidence shows that the danger was considerably greater than we knew at the time.
The risk today of a nuclear omnicide – killing all or almost all humans – is probably smaller than during the Cold War, but the risk is even today real and it may be rising. That is the reason I wish us to remind ourselves again: as long as nuclear weapons exist we are in danger of extermination.
Nuclear weapons must be abolished before they abolish us.
Stanislav Petrov: The man who saved the world
1983 was probably the most dangerous year for mankind ever in history. We were twice close to a nuclear war between the Soviet Union and the USA. But we did not know that.
The situation between the USA and the Soviet Union was very dangerous. In his notorious speech in March 1983, President Reagan spoke of the "Axis of Evil" states in a way that seriously upset the Soviet leaders. The speech ended the period of mutual cooperation, which had prevailed since the Cuba Missile Crisis.
In the Soviet Union many political and military leaders were convinced that the USA would launch a nuclear attack. Read the rest of this entry »