Archive for the 'Racism' Category
Lund, Sweden, March 29, 2016
Recommended reading…
The general post-Brussels mainstream media discourse has shown the same profile as virtually all others since September 11, 2001:
• Emphasis on who did it, the circumstances where it happened and how the crime was carried out;
• The fate of the victims, the mourning of the nearest relations and the memorial;
• Much larger coverage than more devastating attacks outside the West.
• Absence of relevant and intellectually challenging questions related to the big WHY – Why do some people hate us so intensely, willing to die for it?
• And absence of discussions about possible historical causes and action-reaction perspective – the only reason offered is that they are evil people/Muslims and evil acts must be met with force – Francois Hollande who never misses an opportunity to puff himself up talks about all of Europe being hit – 35 people killed out of 508 million to be precise.
• The underlying, tacit 'narrative' of course is that we Europeans are simply innocent victims – more important, that is, than the roughly 1 million Iraqis who died thanks to the European participation in 13 years of sanctions and an illegal war and occupation led by the US. And, as is well-known, victim psychology often legitimates disproportionate responses – to be seen.
• Finally, the complete loss of perceptive proportions in a war that has resulted so far in 350.000 dead Syrians, 4,6 million Syrian refugees and 6,6 million Syrian internally displaced and destruction of yet another Middle Eastern country and its culture – among other things thanks to arms trade to all fractions and thousands upon thousands of bombing sorties – the far majority of which orchestrated by the US/NATO/EU countries over the last 5 years.
We believe there are different perspectives that deserve our attention – based on complex analyses, a moral standpoint and an intense desire to help stop this – for all self-defeating – vicious spiral.
We invite you to browse these and share them in your circles: Read the rest of this entry »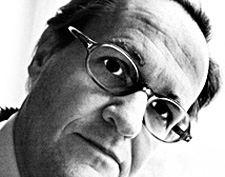 By Jan Oberg
The EUropean Union – a criminal? The EU that has peace as it's top goal and received Nobel's Peace Prize? The EU with Schengen and Dublin? The EU with "European" values, humanism and mission civilisatrice that tells others how to live in accordance with international law and in respect for human rights?
We live in times where little shall surprise us anymore. The answer to the question – will EU become a criminal in international law terms? – will be answered on March 17 and 18 when the EU Council meets to decide whether or not to carry through the agreement with Turkey about how to handle refugees.
Amnesty International knows what it is all about. AI uses words such as "alarmingly shortsighted", "inhumane", "dehumanising", "moral and legally flawed" and "EU and Turkish leaders have today sunk to a new low, effectively horse trading away the rights and dignity of some of the world's most vulnerable people."
And "By no stretch of imagination can Turkey be considered a 'safe third country' that the EU can cosily outsource its obligations to," says Iverna McGowan, Head of Amnesty International's European Institutions Office.
When Amnesty International expresses itself this way, we should listen very very carefully. I do and I've signed Amnesty's Open Letter to Swedish prime minister Löfvén protesting that Sweden too may join this inhuman and law-violating agreement with Turkey. Hurry up, it is tomorrow!
Behind every refugee stands an arms trade, stands militarism. Read the rest of this entry »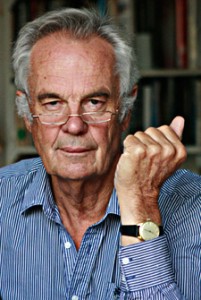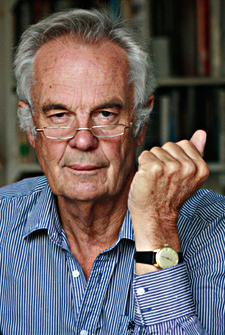 By Jonathan Power
Is Islam violent? ISIS in Syria and Iraq. In Pakistan, there is Lashkar-e-Taiba and the attempted murderer of the schoolgirl, Malala Yousafzai. Immigrant Moroccan men roughly pushing women and fondling them in the crowd in Cologne. Murderous bombs in Paris. Ayan Hirsi Ali, a Somali female author who was raised a Muslim, writes, "Violence is inherent in Islam- it's a destructive, nihilistic cult of death. It legitimates murder."
The late Harvard professor, Samuel Huntington, argued that in the later years of the last century and the early years of this an uncannily high percentage of the world's violent conflicts took place between Muslims and non-Muslims: Turks versus Greeks, Russians versus Chechens, Bosnian Muslims and Albanians versus Serbs, Armenians versus Azeris, Uighurs versus Han Chinese, Indian Hindus versus Muslims, and Arabs versus Jews.
Yet most Muslims don't commit acts of violence. If Islam is intrinsically violent then roughly a billion believers either do not understand their own religion, or are too cowardly or unfaithful to follow its precepts. That is my sarcasm but, indeed, this is what the violent Islamists say.
Westerners have a tendency to create myths about the teachings of Mohammed in the Koran. An outrageous one is the claim that an adulterous woman should be stoned. But the only teaching in any world major religion advocating stoning can be found in the Jewish Old Testament. (Paradoxically, the Jews haven't practiced this for millennia but Saudi Arabia does today.)
Scholars like Huntington have given the impression that Islam is a much more violent religion than Christianity.
But another point of view is Professor John Owen's. He writes in his book, Confronting Political Islam: "A broad view of the history of the Middle East suggests that Islam is much like other religions. It is marked by times and places of conquest and brutality, but also by times and places of peace……Christendom has had its sustained spasms of violence, both to outsiders with the Crusades and fellow believers, as in the Counter Reformation and the Inquisition". And we should add in as in World War 1 and 2.
We shouldn't forget that Mohammad Khatami, a former president of Iran, repeatedly condemned the 9/11 attacks and declared that suicide bombers wouldn't go to heaven.
However, the fact is that Mohammed behaved in a very different way than Jesus. He was more in line with the sometimes violent and warlike Old Testament Jewish leaders. In 630 AD Mohammed himself led his troops to conquer Mecca. By the time of his death two years later most of the Arabs of the western part of Arabia were Muslims by conquest.
Within 20 years of Mohammed's death the Muslims had conquered large parts of the Roman Empire and had absorbed the almighty Persian. Within a 100 years Mohammed's followers had established an empire greater than Rome at its zenith. By the thirteenth and fourteenth centuries Islam had spread as far east as India, Indonesia and parts of China. In Africa it was introduced on the back of the slave trade.
In total contrast the Christians submitted themselves to the lions rather than fight and not until the Emperor Constantine converted to Christianity some 300 years after Jesus' death did Christianity take on the role of running a state with all its well-embedded military traditions. Read the rest of this entry »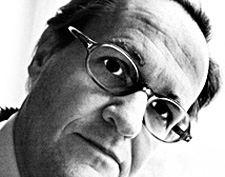 By Jan Oberg
Five years ago
In 2011 when it all began, an educated conflict analyst or otherwise conflict competent person would have said about the conflict in Syria that it was a very complex thing, caused by history, environment, traumas, external factors, the economic situation, etc. And that al-Assad and his government was certainly an important reason but far from the only one.
The conflict expert would have warned against at last four ways of thinking:
a) any interpretation that put all the good people on one side and all the bad people on the other – because there are no conflicts in the world with only two such parties;
b) any idea that the conflict could be solved by siding with the presumed good ones and going against the bad one(s);
c) every attempt to 'weaponise' the conflict and increase the level of violence, the duration of the conflict and the human suffering;
d) any and every idea that foreigners would know better than the Syrians themselves – government, opposition and citizens in civil society – what should be a solution.

Finally – the professional conflict and peace worker would have maintained that you can't make peace by asking one person – not even brilliant ones like Kofi Annan or Staffan di Mistura – with a small team around him and some shuttle diplomacy to succeed with facilitation, consultations, brainstorming, proposal-making, mediation and, finally, some kind of negotiations leading to a peace agreement in what is undoubtedly one of the most complex and 'hard' conflicts on earth.
Peace-making requires a completely different approach to not just be a pawn in the wider war game – a game that according to Al-Jazeera today encompasses some 900 military groups – add to that government forces and all the political and civil groups that don't carry weapons: 1500?
Five years later – at least 250.000 dead people, 3 million refugees and 6,5 million internally displaced people, cities, economy, cultural heritage destroyed – anyone can see that no one listened to such simple conflict rules of thumb.
Conflict and peace illiteracy
The self-appointed and completely un-educated, peace-makers of the international community – presidents, prime and foreign ministers of the US, NATO, Russia, etc. – did about everything else.
It seems to not even occur to them or to the media that Read the rest of this entry »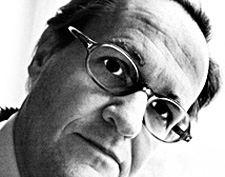 By Jan Oberg
Article 3/4 – TFF PressInfo # 359
Sweden
Permit a digression to neighbouring Sweden.
Sweden has – shamefully – not only closed its borders for people without valid documents, scrapped the right to asylum embedded in the Human Rights Declaration. It has declared (January 28, 2016) that it intends to deport 60.000-80.000 refugees already inside Sweden.
It was Sweden's ambassador, the courageous Harald Edelstam, who in 1973 stood at the stadium in Santiago after the Pinochet coup and murder of president Allende and told thousands that they would always be welcome in Sweden. Thousands came and made a good life in Sweden. (There were 90 Chileans living in Sweden before the coup, today over 40,000). A small internationalist country took humanitarian leadership and we could all be proud.
But we can't take that many people now, I hear many say.
The head of the Swedish Association of Local Authorities and Region (SKL) has stated that 40-50 municipalities are facing crisis in Sweden but that, significantly, 200-220 municipalities "say they can do more."
But then what about the country's security and stability? The risk of social disorder, criminality, hatred?
Of course that is a risk. But that is an old one – xenophobia and racism has been around for long in Sweden, however less visible at the surface. An enlightened government's response should be to serve as a role model and combat racism, Islamophobia in particular – not to combat and deport refugees.
Sweden's new overall refugee-repelling strategy is a deplorable bending down for the worst forces in society instead of mobilising a demonstratively humanitarian and visionary policy for the common good – good for Sweden and good for Europe. If you behave like Denmark and Sweden you lose your goodwill and certainly every chance to influence or take leadership among other EU countries.
Where there is a will there is a way. But it also requires a little creativity.
The Swedish government lacks the will. Like Denmark – albeit in different ways.
Are we moving from democracy towards some kind of kakistocracy – i.e."government by the worst, least qualified or most unprincipled citizens"?
New Danish fighter planes and reduced development assistance
Back to Denmark and one more piquant aspect. Read the rest of this entry »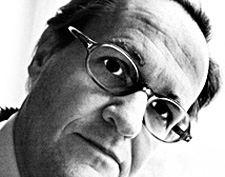 By Jan Oberg
But why?
One can point to many reasons for such a tragic development in an otherwise decent, wealthy and hitherto well-respected country.
• It's become too easy to go to war. The generation of politicians who might have a sense of war are long gone. If you take property owned by people who have fled thousands of kilometres because their life opportunities have been smashed and who carry just what they could grab in a hurry and carry – you simply have no idea of what life is like in a war zone. Neither do you see any need for advisers.
• Only a small percentage of Danish politicians have any international experience, no special competence, in international affairs – in sharp contrast to the 1970s-80s.
• Knowledge, broad civic education and cultured manners have been replaced by marketing consultants, styling experts, and fast politics salesmanship.
• Politics nowadays attracts a different kind of people than before. They fight more for their power positions than for an ideology, values, norms or a vision of a better world – all of which is totally outdated in today's politics.
• Politics is a job or profession, not a calling based on deepy held individual values and visions about a better society for all.
• Anyone mentioning ethics or existential responsibilities would be ridiculed. And neither do media people raise such dimensions. An expert in ethics is hardly ever invited to the TV debates.
• Since the end of the Cold War, there has been no international balancing factor to take into account – the US/NATO and EU could do virtually what they pleased, riskfree violations of all good norms and international law – and implicit, if not intended, humiliation of Russia.
• The social democratic party developed from a working class solidarity movement to a middle class power elite losing on the way all ideals, ideology and solidarity with disadvantaged classes domestically and internationally. It lost its narrative and party identity as a social transformation agent for the better sometime in the 1980s. Read the rest of this entry »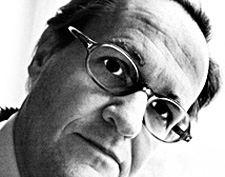 By Jan Oberg
Or, where there is a will, there is a way
2001 – the 'war on terror'
The war on terror was initiatied after 9/11 – Afghanistan 10/7. Denmark went along without thinking. The idea came from Washington, so what was there to think about?
At the time about 400 people were killed in international terrorism per year; today the Global Terror Index informs us that 32.000 people are killed in terrorism. It must be the stupidest war in modern time and the majority of the victims are found in the Middle East, not in Europe and not in the US.
But we bomb – and create more terrorism. And more refugees. Politics having become anti-intellectual and devoid of ethical considerations, few connect the dots. Fewer see Denmark's own co-responsibility for causing the problems and even fewer see the moral responsibility of taking care. No, steal their belongings.
Iraq
It was prime minister, Anders Fogh Rasmussen of the liberal Party, Venstre (meaning left but it's neo-liberal right) whose government made Denmark an occupying power in Iraq over four years (2003-2007). By any standards the most serious foreign policy blunder of Danish foreign policy since 1945.
Asked recently on Danish television how he felt about the tragic situation in today's Iraq he answered that – well, we stretched out our hand to the Iraqi people but unfortunately they didn't take it.
No remorse there, Mr. Always Right. But quite a statement when you are a non-convicted war criminal having joined a project that killed about 1 million Iraqis during war, occupation and 13 years of sanction. The Danish politicians and people are still, it seems, unable or unwilling to understand the dimensions of this blunder – which is one reason they also don't understand today what it means to be a refugee.
Muhamed carictures
It was under his leadership – or lack if it – the Muhamed caricatures became a diplomatic disaster. He refused to meet with Muslim leaders in Denmark and also ignored a letter of concern from the Organisation of Islamic Cooperation (OIC), the global voice of Muslims with 57 member states and 1,6 billion people.
Probably no one in the PM's and foreign minister's office had a clue what the OIC was.
But he did know who Khadaffi was when later, rewarded for his good deeds by the US and catapulted to S-G of NATO, he spearheaded the coalition member states' violation of the very limited UN mandate, their destruction of that country and the killing of Khadaffi. Read the rest of this entry »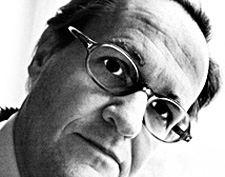 By Jan Oberg
Or, where there is a will there is a way*
Once again Denmark appears in the international community and media for the wrong things, this time for a law package with three main, draconian anti-refugee laws. One legalises stealing – that's what it is – valuables owned by refugees upon arrival if they exceed US$ 1450; the second cuts down on the already meagre daily benefit and the third extends the family reuinion period from 1 to 3 years.
81 MPs voted yes, 27 No, 1 abstained and 70 MPs were absent. The main argument is that Denmark wants to "signal" that asylum seekers should go elsewhere. Otherwise marketing-conscious politicians have overlooked that there are millions upon millions out there who are not asylum seekers and they get an extremely bad impression of Denmark. Like they did when Denmark put ads in Middle Eastern newspaper some time ago to deter potential refugees.
The three laws – of which the first clearly provokes memories of what the Nazis did to the Jews – are just a peak point in a long (mal)development of Denmark's foreign policy. It can be characterised by incremental absence of ethics, solidarity, compassion, empathy and sound human judgement – all concepts outside the domain of 'real' politics – combined with increased interventionism, militarism and lofty contempt for international laws.
By passing these laws, the country's parliamentarians – with a few exceptions – have soiled the image of the country abroad even more and for a very long time ahead, one must fear.
It is not unreasonable to assume that terrorists will pay attention to this development which is de facto targetting refugees which are almost 100% Muslims.
Many Danish citizens including myself now recognise that 'Dane' rhymes with 'Shame'. This trend in Danish policitics doesn't happen in our name.
Once upon a time
Denmark used to be known and appreciated around the world Read the rest of this entry »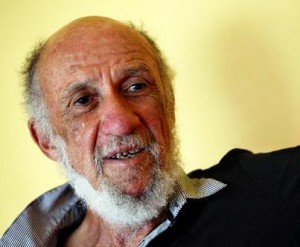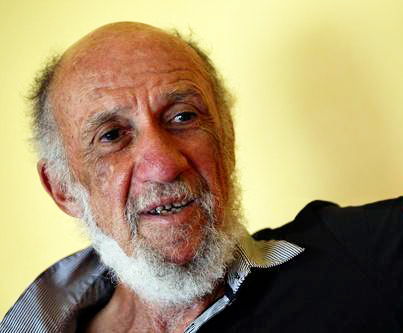 By Richard Falk
Prefatory Note
This post consists of my written text for a public presentation on the theme of "Edward Said's Humanism and the Rejection of the State Department's Definition of Anti-Semitism" at a conference at Fresno State University, Nov. 6, 2015 bearing the title "Universities at the Crossroads: The Assault on Academic Freedom," which was the last event of the "Edward Said Lecture Series" organized by Professor Vida Samiian of the Department of Linguistics at FSU. My talk as given departed considerably from this text.
In these remarks, I will present the following analysis:
(1) The most ardent Zionist forces have longed tried to conflate criticism of Israel and Zionism with hatred of Jews, the traditional understanding of anti-Semitism, but this effort has intensified recently, and even has been endorsed by the US Government and is currently under consideration by the University of California and elsewhere;
(2) Examine the definition of anti-Semitism adopted by the U.S. State Department, and discuss briefly why it has pernicious implications for academic freedom, and indeed even for an understanding of the genuine nature of anti-Semitism;
(3) Show why Edward Said despite his intense opposition to anti-Semitism would nevertheless be vulnerable to allegations of being an anti-Semite if the State Department definition were to be applied to his writings and activities;
(4) And finally to point out that according to the imperatives most influentially expressed by Noam Chomsky and Said, the 'responsibility of the intellectual' would perversely require them to be 'anti-Semitic' according to this pernicious wider conception.
My personal experience with this theme of anti-Semitism and Israel can be summarized by recalling two different occasions:
The first was in Greek Cyprus more than a decade ago at a meeting of the Inter-Action Council (composed of ex-heads of states) devoted to conflict resolution in the Middle East. I had been invited as a resource person. At a session devoted to Israel/Palestine the Israeli ambassador to Greece spoke at some length, insisting that it was anti-Semitic to express strong criticisms of Israel and Zionism. As the only other Jew at the table I felt it to be almost a duty to clarify what I believed to be a mischievous manipulation of ideas.
In my intervention I explained that Zionism was a project or ideology, Israel was a state, and that Jews were a people or persons. I attempted to explain that to disagree with Zionism or to criticize Israeli policies and practices as a state was not at all anti-Semitic, but to exhibit hostility, hatred, and discrimination against Jews as a people or as individuals was indeed anti-Semitism. Recall that Hitler did not persecute Jews for being Zionists, but for being Jews, for partaking of a race or ethnicity.
After the meeting recessed, several participants thanked me for my comments, indicating that only a Jew could offer this kind of clarification, which they found persuasive.
In contrast, the Israeli ambassador and his NGO sidekick Read the rest of this entry »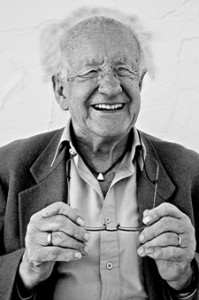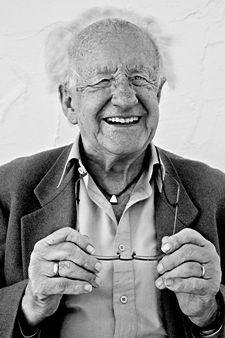 By Johan Galtung
The process has now gone full circle, from Sykes-Picot Agreement negotiated from 1915 to 16 May 1916, about control of the Ottoman Empire, when beaten, to England now joining France in bombing Syria. "Violence In and By Paris" two weeks ago was wrong about England wanting to stay out: the House of Commons on 02 Dec 2015 voted 397 to 223 for bombing; 56 Labor MPs for, only 7 Conservative MPs against.
Russia played a minor role in Sykes-Picot as now also in bombing maybe mainly the opposition to Assad.
As Robert Savio points out, "They all fight to the last Syrian."
The likelihood of an atrocious Paris 13 November type violence in London went up many points. And Russia had a civilian plane bombed.
The USA is as addicted to bombing as a hammer to a nail, not only to use allies and train locals. James A. Lucas, "The United States has killed more than 20 million people in 37 nations since WWII", in 1945 (jlucas511@woh.rr.com) seems not to be enough; they just go on and on. More than a million Muslims killed in West Asia mainly by the USA since 1991. In San Bernardino, somebody may have killed 14 in revenge.
The new name for what they fight, after jihadism, is the Islamic State, calling it sometimes IS, ISIS, ISIL. What is it, this Daesh?
There seem to be heavy elements of Saddam's army, the Baath secular party (also Assad's), and the Tikrit clan from the recent past–now adding maybe ten fighters for each killed by the West. Daesh seems to Read the rest of this entry »