By Farhang Jahanpour*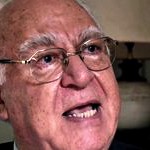 Short e-mail PressInfo version here.
Saudi Military exercises
On 30th April 2014, Saudi Arabia staged its largest-ever military exercises codenamed "Abdullah's Shield" after the kingdom's 91-year old ruler and coinciding with the ninth anniversary of his ascension to the throne. The exercises involved 130,000 Saudi troops and showcased some of the latest weapons purchased by the kingdom from the United States and China, including the Chinese CSS-2 intermediate-range ballistic missiles with a range of 2,650 kilometers (1,646 miles) which are capable of carrying nuclear warheads. The Chinese version of these missiles is already equipped with nuclear warheads. This was the first time that these missiles had been seen in public in Saudi Arabia.
Crown Prince Salman presided over the exercises, which were also watched by a number of prominent foreign guests, including King Hamad of Bahrain and more pointedly by Gen. Raheel Sharif, the Pakistani chief of the army Staff. There have been persistent rumors over many decades that in return for Saudi funding of the Pakistani nuclear weapons' program, Pakistan had committed to provide nuclear warheads for CSS-2 missiles, should Saudi Arabia decide to have them. Earlier in the year when Prince Salman visited Pakistan, he personally invited Gen. Sharif to be his guest at the exercises. Pakistani media stressed the point that Gen. Sharif had gone to Jeddah "on the invitation of Crown Prince Salman bin Abdulaziz al Saud to witness the military exercise…" (1)
With the exception of Bahrain's ruler, none of the other GCC rulers watched the exercises. The guests included the crown prince of the UAE, the prime minister of Jordan and military commanders from some GCC states, but Qatar pointedly did not send any representatives. This was yet another sign of a growing rift between Saudi Arabia and Qatar.
A unified GCC Command and Monetary Union
At the GCC summit held in Kuwait in December 2013, the Saudis called for a unified GCC military command to have 100,000 forces, half of which would be contributed by the Saudis. (2) However, other GCC members opposed the idea as they saw it as a way of consolidating Saudi domination of other GCC states and affirming Saudi Arabia's position as the big brother. Many smaller GCC states value their independence, and while they would like to cooperate with other GCC members, they do not wish to be absorbed into a unified military alliance as junior partners. Oman openly expressed its opposition to the proposal and Qatar and Kuwait also followed suit. Read the rest of this entry »