Posts Tagged 'Richard Dearlove'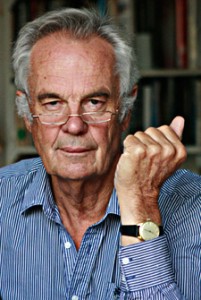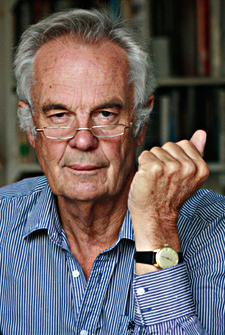 By Jonathan Power
December 8th 2015
On Sunday the German vice-chancellor, Sigmar Gabriel, publicly accused Saudi Arabia of financing Islamic extremism in the West and warned that it must stop.
He said that the Saudi regime is funding extremist mosques and communities that pose a danger to public security. "We have to make clear to the Saudis that the time of looking away is over," Gabriel told the newspaper, Bild am Sonntag in an interview.
At last some Western leaders are grasping the Saudi Arabian nettle. For too long the country has been given a clean pass. Saudi Arabia's oil and massive arms purchases have made Western politicians mute for decade upon decade. But now, with clear evidence that Saudi Arabia has allowed rich Saudis to fund first Al Qaeda and more recently Islamic State (ISIS), Western leaders are waking up to what their expediency has tolerated and allowed.
Thanks to Wikileaks we know that Hillary Clinton when Secretary of State wrote in a cable in December 2009 that "Saudi Arabia remains a critical financial support base for Al-Qaida, the Taliban and Lashkar-e-Taiba in Pakistan." Lately, running for president, she has been explicit in her warnings.
Why has it taken so long for eyes to begin to open?
In his autobiography Richard Dearlove, the former head of MI6, the British Secret Intelligence Service (home of James Bond), wrote that some time before 9/11 Prince Bandar bin Sultan, then the powerful Saudi ambassador in Washington, told him that "The time is not far off in the Middle East when it will be literally 'God Help the Shia'. More than a billion Sunnis have simply had enough of them."
Dearlove, speaking last week, said he has no doubt that substantial and sustained funding from private donors in Saudi Arabia and Qatar, with their governments turning a blind eye, have played a central role in the IS surge. "Such things simply do not happen spontaneously", he said.
Saudi Arabia over the next few years may well come to regret Read the rest of this entry »