Archive for the 'Integration' Category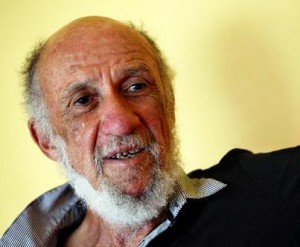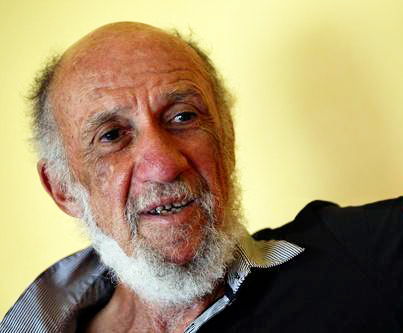 By Richard Falk
Part 1
One of the seemingly permanent contributions of Europe to the manner of organizing international society was to create a strong consensus in support of the idea that only a territorially delimited sovereign state is entitled to the full privileges of membership. The United Nations, the institutional embodiment of international society recognizes this principle by limiting membership in the Organization to 'states.'
Of course, there is an enormous variation in the size, population, military capabilities, resource endowments, and de facto autonomy among states. At one extreme are gigantic states such as China and India with populations of over 1 billion, while at the other are such tiny countries such as Liechtenstein or Vanuatu that mostly rely on diplomacy and police rather than gun powder and armies for security.
All four of these political entities have the same single vote when it comes to action in the General Assembly or as participants at global conferences such at the recently concluded Paris Summit on climate change, although the geopolitics is supreme in the Security Council and the corridors outside the meeting rooms.
From the point of view of international law and organizational theory we continue to live in a state-centric world order early in the 21st century. At the same time, the juridical notion of the equality of states that is the foundation of diplomatic protocol should not lead us astray.
The shaping of world order remains mainly the work of the heavyweight states that act on the basis of geopolitical calculations with respect for international law and morality displayed only as convenient. Yet the political monoculture of territorial states remains formally the exclusive foundation of world order, but its political reality is being challenged in various settings, and no where more so than in the Middle East.
This is somewhat surprising. It might have been Read the rest of this entry »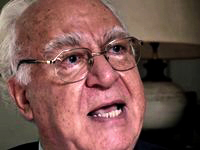 By Farhang Jahanpour
While Christians celebrate Christmas on Dec. 25th, the Persians celebrate one of their oldest and most festive celebrations on Dec. 21st, the eve of winter solstice, the longest night and the shortest day of the year. In Iran this night is called "Shab-e Yalda", the night of the birth or nativity of the sun, or Mithra the Sun-god.
According to Orthodox Christians, the Armenians and the Eastern churches, Jesus Christ was born on January 6, and the celebration of his birthday on December 25th, may in fact be born out of the Persian Mithraic influence. In ancient Persian mythology, Mitra (Mithra, Mehr), the God of love, friendship, and light, or the sun-god, was miraculously born from a rock by a river or stream on this longest night of the year.
In his fifth volume of the collected works, Symbols of Transformation, Carl Jung, the famous Swiss psychiatrist, has extensively discussed the influence of Mithraism on Christianity and has portrayed its images and symbols. In praise of the Mithraic sun-god, Jung states:
"The sun. . . is the truly 'rational' image of God, whether we adopt the standpoint of the primitive savage or of modern science. In either case Father-God from whom all living things draw life; he is the fructifier and the creator, the source of energy into our world. The discord into which the human soul has fallen can be harmoniously resolved through the sun as a natural object which knows no inner conflict . . . It shines equally on the just and the unjust, and allows useful creatures to flourish as well as the harmful. Therefore the sun is perfectly suited to represent the visible God of this world, i.e., the creative power of our own soul, which we call libido, and whose nature it is to bring forth the useful and the harmful, the good and the bad. That this comparison is not just a matter of words can be seen from the teachings of the mystics: when they descend into the depths of their own being, they find "in their heart" the image of the sun, they find their own life-force which they call the "sun" for a legitimate and, I would say, a physical reason, because our source of energy and life actually is the sun. Our physiological life, regarded as an energy process, is entirely solar (para. 176)."
Soon, Mithraism spread its wings from Persia to the ancient-civilized world in Rome and many European countries. Consequently, in Europe as in Persia, Read the rest of this entry »

Lund, Sweden, September 5, 2015
Updated September 5 and our apologies if you've received this before.
We want to catch all and miss no one over all these years.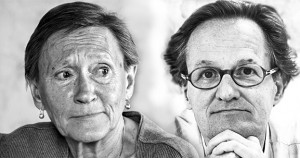 Dear friend!
We are happy to invite you to the TFF 30th Anniversary Benefit Event !
September 11-12, 2015
Live Lectures by videostream
Exciting lectures on world affairs and peace over two days – See program below.
This is not an invitation to visit the foundation in person.
It is an online, live video streamed event that you will be able to follow from anywhere in the world
Here is the link and it'll also be shown via Facebook, Twitter and on our website.
And all the lectures will be available later as videos on our own video channels.
Open House at the foundation
Saturday September 12 at 14:00-17:00
It's at Vegagatan 25 in Lund, Sweden – deadline for your registration September 7.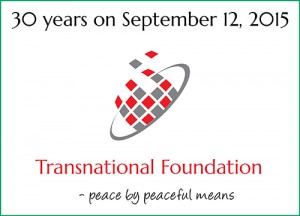 1. Lectures on-site with live streaming
We'll shortly tell you the links where you may see it all and where videos will later be available.
Lecture program
Friday September 11
Live, video streamed:
16:00
September 11: Alternatives to the devastating War On Terror – Jan Oberg
17:00
TFF 30 Perspectives – TFF Associates and Board on the better world we dream of – And cheers!
Saturday September 12
Live, video-streamed 10:00-18:00
10:00
Iran And the Nuclear Issues – Gunnar Westberg
11:00
Integration – Why and how? Example: Afghan Youth In Sweden – Christina Spännar, Sweden
12:00
Nuclear abolition is necessary and possible – Gunnar Westberg, Sweden
13:00
West and East: Ukraine and New Cold War? – Jan Oberg
14:00
Human Rights And War Crimes – Jonathan Power, UK/Sweden
15:00
Women, Self-Esteem and Violence – Annette Schiffmann, Germany
16:00
Yugoslavia – What Should Have Been Done? – Jan Oberg (in Memoriam Håkan Wiberg), DK/Sweden
17:00
Media and Peace – Sören Sommelius, Sweden
18:00
Burundi's Crisis And Possible Ways Out – Burundi expert

2. Open House hours 14-17
Buffet, drinks, coffee and tea, cakes and other sweets.
You must register your visit by September 7 at the latest at TFF30@transnational.org or call 0046 738 525200.

3. Peace with peaceful means
The day is devoted to the – ongoing – struggle for "peace by peaceful means" as the UN Charter puts it. Gandhi said that the "means are goals in-the-making". To realize that noble goal remains the mission of TFF. Today we show you how and promote all related activites with the help of social media and new video technologies.

4. This is a Benefit Event – Your support to TFF please!
TFF is unique in being totally independent of government and corporate funds. It's people-financed. No one related to TFF has a salary; we're all-volunteer.
This provides for truly free research and permit us to be critical and constructive and practise our freedom of expression. Not everyone can boast that today!
Wars, nuclear and conventional arms, bombing raids and occupations etc. are financed by your tax money. Sadly and unfairly, no tax funds go to realise the UN norm above.
We think that people who believe that peace is better than violence should also pay something to the research, education and activism in favour of that UN norm.
If you can come to Lund on our big day or sit somewhere following our rich lecture program, we urge you strongly to make a donation. Every day over 30 years, TFF has given the world something useful.
You can do it right in the middle of our homepage – click the "Give" button or under the headline "Support" in the right-hand column where many options exist, including PayPal. It easy, fast and secure!
Cash – but no cheques – can also be donated at the event.* *
Thank you so much!

5. Videos
We're proud to present the first two short videos – 3 more to come – in which the founders talk about various aspects of 30 years in the service of peace on the basis of questions asked by board member Annette Schiffmann. Watch, comment and subscribe!

6. Brand new Online Magazine
The announced online magazine launched to mark our Anniversary is now here!
"Transnational Affairs – TFF Magazine for conflict-resolution, non-violence and peace-building"
Excited as we are, we'll be back to you soon with more details!
Yours truly
Christina & Jan
Founders
* If you are able to come in person, you must register to TFF30@transnational.org or call 0046 738 525200 by Tuesday September 8 at the latest.
* * This does not apply to you if you have already made a donation in 2015.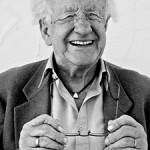 By Johan Galtung
The eminent historian of Central and South India, William Dalrymple, had a remarkable article in The New York Review of Books (June 25, 2015): "The Renaissance of the Sultans". Being a fan myself, this editorial column is very much based on that eye-opener.
The focus is on one Sultan, Ibrahim Adil Shah II, of the central Indian kingdom of Bijapur, between Mumbai and Goa; we are talking about early 17th century. The Sultan is described as "an erudite scholar, a lute player, poet, singer, calligrapher, chess master and aesthete". How different from Western rulers with military-political skills; how similar to many Chinese rulers, emperors, mandarins with poetry, calligraphy and more as indelible part of their legitimacy.
However, the point of the story, as told by Dalrymple on the basis of the impressive works he reviews, goes far beyond describing what must have been a remarkable ruler. That ruler himself also goes beyond, even beyond this statement that "the two most beautiful things in the world are a lute and a beautiful woman". He has a theory:
"Bringing together Hindu and Muslim traditions in an atmosphere of heterodox learning, and uniting Persians, Africans and Europeans in a cosmopolitan artistic meritocracy, Ibrahim presided over a free-thinking court in which art was a defining passion. For Ibrahim was literally obsessed with the power of art. In his poems he dwells on its ability to bring people together, and on the way that art, and particularly music, acted on the body and was capable of moving an individual to tears, or ecstasy, or a deep melancholic sadness".
How true. We notice that he is not only bridging geographical gaps but also gaps in the body, seeking to reconcile "the old Greek medical ideas of the humors of the body" with Hindu ideas of reaching the human spirit through aesthetic appreciation.
Moreover, "through music and art he believed that his people could learn to look at each other with mutual understanding: They speak different languages, But they feel the same thing, The Turk and the Brahmin."
Well, they hardly feel "the same thing"; but they feel, and good art engenders good feelings, visible to each other.
Nevertheless, art bringing people together Read the rest of this entry »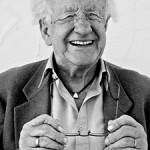 By Johan Galtung
We have been revisited, not only Charleston SC, not only the USA; the whole world by the shocking massacre in the iconic Emanuel Church. It hit this aging Norwegian male deep in the heart; once a young man, sociology professor at Columbia University, NY, as American as any with that passport, deeply involved in the desegregation conflict in Charlottesville, VA. Like millions others now trying to come to grips with this enormity of history moving backward to comprehend, searching for "how could it have been avoided"; any solution anywhere?
Using an old tested method, "what does this remind me of", Anders Behring Breivik, a fellow Norwegian, came up. On 22 July 2011, first a bomb at a government building killing seven, then a massacre of young laborites at an island, killing 69 more. Having researched the case, I see him located in a triangle with his pure, blond and blue-eyed Norway of believers in true Christianity in one corner, threatened by Muslim invasion; the traitors to that society–the Labor government, the laborites in the second, and in the third corner those who stand up, do something against the Muslim menace: Israel, the hard Zionists.
Obsessed, it worked in and on him till the calling comes, only I have understood this, it falls upon me to do the unspeakable, to unleash history from its shackles by forcing people to see the Truth, starting with the enemy in our own camp, not Muslims, the traitors.
The psycho-pathology driving him was not childhood traumas but conflict polarization, Read the rest of this entry »
By Johan Galtung
Jondal, Bergen, Kristiansund – Norway
The West – North America and Europe to somewhere in Mexico and Ukraine – declines, outcompeted economically, defeated militarily, confronted politically, contested culturally. But still strong on all four, with much to offer in a more egalitarian world. There should be no need to fall further by working against itself.
Take the 70th anniversary demarcation of the victory over nazism, take thousands of Africans drowning in the waters around Lampedusa, Italy, take the Islamic State, take Ukraine – and a country up there in the high North of Europe, Norway. Elections have moved the country from "red-green" to "blue-blue" coloring of the same color blind foreign policy: follow Washington, Our Father, lest Satan should come.
Yes, the Red Army came and liberated Kirkenes 25 October 1944, the northernmost city. Everybody knows Operation Barbarossa, Hitler's three-pronged attack toward Leningrad (the siege), Moscow (to beat–Napoleon?) and Caucasus (oil); but not the war for the ice-free harbor of Murmask, from Kirkenes. King Haakon VII, a Dane elected king in 1905, made a remarkable speech in London, distributed in leaflets through the air:
"Fear of Russians is not a recent phenomenon. New was the fear of bolshevism, added after the Russian revolution. But up till this date we are missing the slightest proof that Russia has had aggressive designs on Norway.

What we are not missing are the proofs that the fear of Russians and bolshevism is propagated by powers and groups that themselves had aggressive designs on Russia. The proofs are abundant in the political history from 1918 till today."
Poland lost 20% of its population; the Soviet Union 27.1 million, 16%, with 1,710 cities and 70,000 villages erased; UK 1.1%; USA 0.4%; Norway 0.32%. The Soviet Union may have lost more soldiers close to Kirkenes against Nazism than Norway all over Norway during the war. Read the rest of this entry »
The refugees in the Mediterranean
The European Union members states are trying to look as if they are doing something serious to care for the poor, catastrophe-stricken people who flee from war zones to Europe under the most risky and inhuman conditions. Apart from the lack of genuine humanism and compassion and the cynical intention to uphold the "deterrence" factor – other features surround these tragic events.
In various media reports and political statements the word "refugee" is increasingly being replaced by "migrant" – hardly just a coincidence given the fact that the number of refugees, internally displaced persons and asylum-seekers passed 50 million fellow human beings worldwide last year.
Migrants and refugees
A migrant, according to the UN, is a person who is engaged in (seeking) a remunerative activity in a state of which he or she is not a national. A refugee is an entirely different person who is outside his or her home country because of having suffered (or feared) persecution on account of race, religion, nationality, or political opinion; because he or she is a member of a persecuted social category of persons; or because they are fleeing a war. A refugee has the right to seek asylum and shall not be penalised for his or her illegal entry or stay.
More here.
"Seeking a better life" ?
Add to that the now often repeated but totally misleading wording Read the rest of this entry »
By Jan Oberg
It's our wars, stupid!
A short interview on Russia Today about Europe's woefully inadequate understanding of why refugees come here.
Towards a solution: Deal with conflicts early and by peaceful means, criminalise arms trade and abolish war and you've solved most of the world's refugee problems!
Interview on YouTube with RT International (700 million viewers worldwide and broadcast repeatedly on April 20, 2015).
By Richard Falk
Prefatory Note
This post is a much modified piece published a few days ago in AlJazeera English, and republished elsewhere on line. As many have now done it tries to enlarge the context in which the Charlie Hebdo events are understood beyond a highlight film clip in 'the war on terror.' The alleged link between the Chouachi brothers and Al Qaeda of the Arabian Peninsula (AQAP) allows the attack on Charlie Hebdo to be experienced as the French 9/11, and with this a return of France to a status of post-colonial geopolitical relevance.
Without grasping the relevance of how the dominant treat the dominated within our societies and throughout the world, we are consigning ourselves to many repetitions of the private and public horrors experienced in France on January 7, 2015.
There is some common ground, but not much. The killings in Paris last week were horrifying crimes that expose the vulnerability of democratic societies to lethal vigilante violence, whether facilitated from outside or as a spontaneous expression of homegrown psychopathic alienation. Beyond this naked, morbid reality associated with the murder of the Charlie Hebdo cartoonists, police officers, and the supermarket hostages there is nothing but darkness, and in that darkness some dangerous monsters lurk.
We can be again thankful for the moral clarity of Pope Francis who a few days ago in the impromptu setting of a plane taking him from Sri Lanka to Manila shined a light upon the darkness. Unlike those who so ardently wielded the slogan "Je suis Charlie" the Pope understood that free speech without limits is an invitation to indulge the worst negative impulses that will then operate as viruses destroying the vital organs of the body politic.
What Pope Francis underscored was the impossibility of reconciling dignity with hurtful insults, Read the rest of this entry »
By Jonathan Power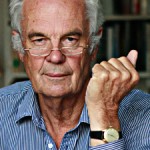 January 20th 2015
In his book "Faith and Power" Edward Mortimer, the former foreign affairs columnist for the Financial Times, when writing about Rishid Rida, the great Islamic intellectual of the first half of the twentieth century, asked himself if Rida was "fundamentalist" since he was an admirer of the militant Wahhabi puritans of Saudi Arabia. "I do not think so", concluded Mortimer, "although I must admit that the precise meaning of this word when used in the context of Islam eludes me."
At a time when the West is again aroused – because of the attack on Charlie Hebdo – by the actions of extreme Islamic fundamentalists we should note that it is astonishingly difficult to define fundamentalism either in Islam or Christianity. If it means "an effort to define the fundamentals of one's religion and a refusal to budge from them once defined then surely anybody with serious religious beliefs of any sort must be fundamentalist in this sense".
In Christianity there are many strains of fundamentalism. The Catholic Church, which abhors Enlightenment liberalism, is clearly fundamentalist when it comes to Read the rest of this entry »