Archive for the 'Nuclear Free Zones' Category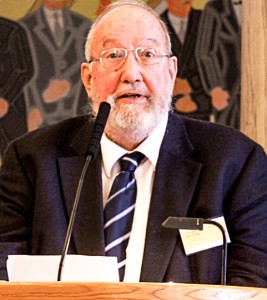 John Scales Avery
John Scales Avery received a B.Sc. in theoretical physics from MIT and an M.Sc. from the University of Chicago. He later studied theoretical chemistry at the University of London, and was awarded a Ph.D. there in 1965.
He is now Lektor Emeritus, Associate Professor, at the Department of Chemistry, University of Copenhagen.
Fellowships, memberships in societies
Since 1990 he has been the Contact Person in Denmark for Pugwash Conferences on Science and World Affairs. Member of the Danish Peace Commission of 1998. Technical Advisor, World Health Organization, Regional Office for Europe (1988- 1997). Chairman of the Danish Peace Academy, April 2004-.
You'll find a lot about this eminent scholar at Wikipedia. Avery is also a leading peace researcher and activist – "Since 1990, Avery has been the Contact Person for Denmark the Pugwash Conferences on Science and World Affairs. In 1995, Avery was part of a group that shared in the Nobel Peace Prize for their work in the 1990s in organizing the Pugwash Conferences on Science and World Affairs.
In 1998, Avery was elected to the Danish Peace Commission. During the years 1988-97, Avery was the Technical Advisor at the World Health Organization, Regional Office for Europe. In 2004, Avery became the Chairman of the Danish Peace Academy.
In his usual humble and plain style John tells the story of his life – his personal life, his scholarly life and his peace life – here.
Publications
Dr. Avery seems to have ben writing day and night throughout his life – here is his amazing list of books, chapters and articles on world affairs.
In early 2016, Irene Publishing – run by TFF Associates Jørgen Johansen and Majken Jul Sørensen – published Avery's Collected Essays as well as The Need For A New Economic System.
John joined TFF as TFF Associate in March 2016.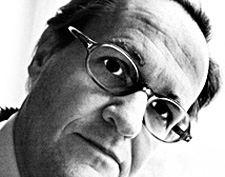 By Jan Oberg
Please try Google "Gulf states want nuclear weapons against Iran – Israel " and only one Western mainstream media will appear, an excellent article by The Telegraph's Raf Sanchez in Jerusalem.
The only other media carrying the story is Russia Today and Vigilant Citizen and MintPress News also carries the story and offers a wider background
What is this about?A new coalition?
So the usual Western media filter, meaning it must be interesting. And it is a quite sensational story: Saudi Arabia and Israel are up to a nuclear mischief against a country that has just been prevented from acquiring nuclear weapons by means of a huge legally binding document, UN Security Council endorsement and extremely tight monitoring mechanism. What's it about?
It's about Israel's defence minister Moshe Ya'alon saying in public at the recent Munich conference that Arab states are "not willing to sit quietly with Iran on the brink of a nuclear bomb".
He thinks that Iran was liable to break the agreement as their economic situation improves with the lifting of international sanctions. Ya'alon is quoted as saying that "I speak about the Gulf states and North African states too…For them, Iran and the Muslim Brotherhood are the enemy. Iran is the bad guy for us and for the Sunni regimes. They are not shaking hands [with Israelis] in public, but we meet in closed rooms."
So not only Jordan's monarchy and Egypt's dictatorship but also Gulf and North African states: A coalition lead by Saudi Arabia and Israel – Israel as the only nuclear weapons power in the region and Saudi Arabia as the most likely next nuclear weapons state.
For much too long the world's attention has been on Iran's imagined nuclear weapons, not on the dozens or hundreds real nukes that Israel possesses as a non-member of which is the Non-Proliferation Treaty (NPT).
One can say that Israel and Saudi Arabia lost the political battle against the nuclear deal with Iran concluded with the five permanent UNSC members and Germany last year – and now will do their utmost to use Iran's non-nuclear weapons status as a pretext for others going nuclear against, predominantly, Iran.
Propaganda hysteria dominates in an age where knowledge plays a diminishing role
The problem for them, however, is that Iran will be difficult to sell as a real threat – but we live of course in Read the rest of this entry »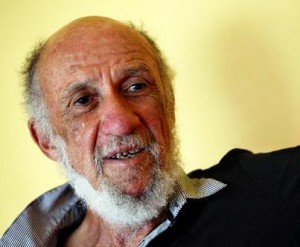 By Richard Falk, David Krieger and Robert Laney
Prefatory Note
What follows here is An Open Letter to the American People: Political Responsibility in the Nuclear Age. It was jointly written by Richard Falk in collaboration with David Krieger and Robert Laney. The three of us have been long connected with the Nuclear Age Peace Foundation, NAPF.
The NAPF focuses its effort on the menace posed by nuclear weaponry and the urgency of seeking nuclear disarmament. The nuclear agreement with Iran and the North Korean nuclear test explosion are reminders of the gravity of the issue, and should serve as warnings against the persistence of complacency, which seems to be the prevailing political mood judging from the policy debates that have taken place during the early stages of the 2016 presidential campaign.
This complacency is encouraged by the media that seems to have forgotten about nuclear dangers since the end of the Cold War, except for those concerned with proliferation of the weaponry to countries hostile to the United States and the West (Iran, North Korea).
Our letter proceeds on the assumption that the core of the problem is associated with the possession, development, and deployment of the weaponry, that is, with the nine nuclear weapons states. The essence of a solution is to eliminate existing nuclear weapons arsenals through a phased, verified process of nuclear disarmament as legally mandated by Article VI of the Non-Proliferation Treaty (1968).
We would be grateful if you could help us reach the widest possible audience through reposting and dissemination via social media networks.*
• •
Dear fellow citizens:
By their purported test of a hydrogen bomb early in 2016, North Korea reminded the world that nuclear dangers are not an abstraction, but a continuing menace that the governments and peoples of the world ignore at their peril. Even if the test were not of a hydrogen bomb but of a smaller atomic weapon, as many experts suggest, we are still reminded that we live in the Nuclear Age, an age in which accident, miscalculation, insanity or intention could lead to devastating nuclear catastrophe.
What is most notable about the Nuclear Age is that we humans, by our scientific and technological ingenuity, have created the means of our own demise. The world currently is confronted by many threats to human wellbeing, and even civilizational survival, but we focus here on the particular grave dangers posed by nuclear weapons and nuclear war.
Even a relatively small nuclear exchange between India and Pakistan, with each country using 50 Hiroshima-size nuclear weapons on the other side's cities, could result in a nuclear famine killing some two billion of the most vulnerable people on the planet. A nuclear war between the U.S. and Russia could destroy civilization in a single afternoon and send temperatures on Earth plummeting into a new ice age.
Such a war could destroy most complex life on the planet. Despite the gravity of such threats, they are being ignored, which is morally reprehensible and politically irresponsible.
We in the United States are in the midst of hotly contested campaigns to determine the candidates of both major political parties in the 2016 presidential faceoff, and yet none of the frontrunners for the nominations have even voiced concern about the nuclear war dangers we face. This is an appalling oversight. It reflects the underlying situation of denial and complacency that disconnects the American people as a whole from the risks of use of nuclear weapons in the years ahead.
This menacing disconnect is reinforced by the media, Read the rest of this entry »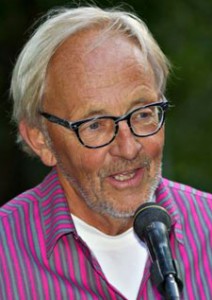 By Gunnar Westberg
Can cyber warfare prevent wars?
This is a call for information. An appeal to people who know more abou cyber warfare!
As long as there are armies the threat of war remains.
As long as there are nuclear weapons the threat of extermination of mankind from nuclear war remains.
It is sometimes said that nuclear weapons will be with us until we find something more effective.
Could cyber warfare be an alternative?
The U.S. together with Israel delayed the development of the uranium enrichment facilities in Iran through the use of a virus introduced into the centrifuges. Iran may have been behind a cyber attack on computers in Saudi Arabia that interfered with oil refineries and oil transport.
Can cyber warfare prevent a military attack? Here an attempt to illustrate the idea: Read the rest of this entry »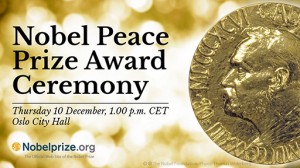 Lund, December 10, 2015
On the day of the Nobel Peace Prize Award Ceremony at Oslo City Hall
To whom it may concern, including the media
We know – and Alfred Nobel knew – how devastating war and arms races are, and how little security we get for all the money we spend on military forces.
The campaign to reclaim the Nobel Peace Prize is first and foremost a campaign to revive the idea that global peace requires global cooperation on disarmament and replacing the law of force with the force of law. Every day more and more of us see, from the Middle East warfare, from the refugee crisis, and many other chilling reminders, the mandatory urgency of a change in world politics.
Alfred Nobel decided to give one fifth of his fortune for a prize to promote disarmament and resolution of all conflicts through negotiations and legal means, never through violence.
Can such a prize, with a so clearly stated goal, be turned to serve the opposite idea and be given again and again to recipients who promote arms races and believe in militarism and war?
This question will soon be answered, after Mairead Maguire, Jan Oberg, Davis Swanson, and Lay Down Your Arms took the case to the Stockholm District Court on Friday 4th of December 2015. Here is the full text of the summons.
and all other relevant information is available at the Nobel Peace Prize Watch.
Test case: the award to the European Union in 2012
The court case will test one of the most obvious violations of the Nobel idea Read the rest of this entry »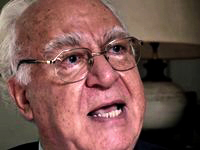 By Farhang Jahanpour
Lund, Sweden, October 21, 2015
It is with pleasure we send you ten recent articles about Iran, the West and the background to the treaty concluded about Iran's nuclear technology. They are written by Dr. Farhang Jahanpour, Oxford University, who is also a member of TFF's board.
Given the generally insufficient and/or biased knowledge in media and politics about Iran and this cluster of issues, TFF is proud to have a world renowned expert with Iranian roots sharing his knowledge.

1. Iran and the Non-Proliferation Treaty
2. Nuclear states do not comply with the Non-Proliferation Treaty
3. The early history of Iran's nuclear programme
4. The recent stages of Iran's nuclear programme
5. Iran and nuclear weapons, a dangerous delusion
6. The Rubicons that have been crossed
7. Iran's commitments under the Nuclear Treaty are just short of surrender
8. Israel's opposition to the Nuclear Treaty with Iran
9. Iran's nuclear deal and the regional countries
10. The nuclear deal's impact on Iranian domestic and foreign policy

Lund, Sweden, September 5, 2015
Updated September 5 and our apologies if you've received this before.
We want to catch all and miss no one over all these years.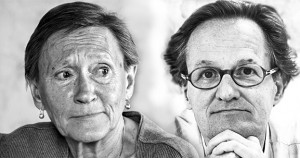 Dear friend!
We are happy to invite you to the TFF 30th Anniversary Benefit Event !
September 11-12, 2015
Live Lectures by videostream
Exciting lectures on world affairs and peace over two days – See program below.
This is not an invitation to visit the foundation in person.
It is an online, live video streamed event that you will be able to follow from anywhere in the world
Here is the link and it'll also be shown via Facebook, Twitter and on our website.
And all the lectures will be available later as videos on our own video channels.
Open House at the foundation
Saturday September 12 at 14:00-17:00
It's at Vegagatan 25 in Lund, Sweden – deadline for your registration September 7.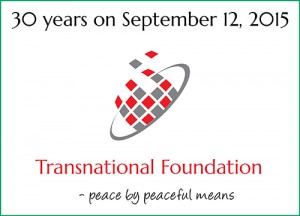 1. Lectures on-site with live streaming
We'll shortly tell you the links where you may see it all and where videos will later be available.
Lecture program
Friday September 11
Live, video streamed:
16:00
September 11: Alternatives to the devastating War On Terror – Jan Oberg
17:00
TFF 30 Perspectives – TFF Associates and Board on the better world we dream of – And cheers!
Saturday September 12
Live, video-streamed 10:00-18:00
10:00
Iran And the Nuclear Issues – Gunnar Westberg
11:00
Integration – Why and how? Example: Afghan Youth In Sweden – Christina Spännar, Sweden
12:00
Nuclear abolition is necessary and possible – Gunnar Westberg, Sweden
13:00
West and East: Ukraine and New Cold War? – Jan Oberg
14:00
Human Rights And War Crimes – Jonathan Power, UK/Sweden
15:00
Women, Self-Esteem and Violence – Annette Schiffmann, Germany
16:00
Yugoslavia – What Should Have Been Done? – Jan Oberg (in Memoriam Håkan Wiberg), DK/Sweden
17:00
Media and Peace – Sören Sommelius, Sweden
18:00
Burundi's Crisis And Possible Ways Out – Burundi expert

2. Open House hours 14-17
Buffet, drinks, coffee and tea, cakes and other sweets.
You must register your visit by September 7 at the latest at TFF30@transnational.org or call 0046 738 525200.

3. Peace with peaceful means
The day is devoted to the – ongoing – struggle for "peace by peaceful means" as the UN Charter puts it. Gandhi said that the "means are goals in-the-making". To realize that noble goal remains the mission of TFF. Today we show you how and promote all related activites with the help of social media and new video technologies.

4. This is a Benefit Event – Your support to TFF please!
TFF is unique in being totally independent of government and corporate funds. It's people-financed. No one related to TFF has a salary; we're all-volunteer.
This provides for truly free research and permit us to be critical and constructive and practise our freedom of expression. Not everyone can boast that today!
Wars, nuclear and conventional arms, bombing raids and occupations etc. are financed by your tax money. Sadly and unfairly, no tax funds go to realise the UN norm above.
We think that people who believe that peace is better than violence should also pay something to the research, education and activism in favour of that UN norm.
If you can come to Lund on our big day or sit somewhere following our rich lecture program, we urge you strongly to make a donation. Every day over 30 years, TFF has given the world something useful.
You can do it right in the middle of our homepage – click the "Give" button or under the headline "Support" in the right-hand column where many options exist, including PayPal. It easy, fast and secure!
Cash – but no cheques – can also be donated at the event.* *
Thank you so much!

5. Videos
We're proud to present the first two short videos – 3 more to come – in which the founders talk about various aspects of 30 years in the service of peace on the basis of questions asked by board member Annette Schiffmann. Watch, comment and subscribe!

6. Brand new Online Magazine
The announced online magazine launched to mark our Anniversary is now here!
"Transnational Affairs – TFF Magazine for conflict-resolution, non-violence and peace-building"
Excited as we are, we'll be back to you soon with more details!
Yours truly
Christina & Jan
Founders
* If you are able to come in person, you must register to TFF30@transnational.org or call 0046 738 525200 by Tuesday September 8 at the latest.
* * This does not apply to you if you have already made a donation in 2015.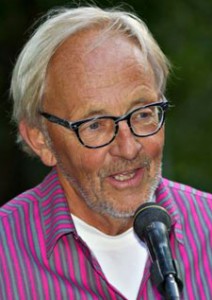 By Gunnar Westberg
The Canberra Commission had as members former leading politicians or military officers, among others a British Field Marshal, an American General and an American Secretary of Defence and a French Prime minister.
The commission unanimously agreed in their report in 1996: The proposition that nuclear weapons can be retained in perpetuity and never be used – accidentally or by decision – defies credibility. The only complete defence is the elimination of nuclear weapons and assurance that they will never be produced again.
So that's it: Nuclear weapons will be used if they are allowed to remain with us. And even a "small" nuclear war, using one per cent or less of the world's nuclear weapons, might cause a world wide famine leading to the death of a billion humans or more.
Lt Colonel Bruce Blair was for several years in the 1970s commander of crews with the duty to launch intercontinental nuclear missiles. "I knew how to fire the missiles, I needed no permission," he states. In the 1990s he was charged with making a review for the US Senate on the question: "Is unauthorized firing of US nuclear weapons a real possibility?"
Blair's answer was Yes, and the risk is not insignificant. Read the rest of this entry »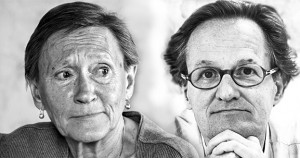 By Christina Spannar and Jan Oberg, TFF founders
TFF was established on September 12, 1985. We think that it's 30th Anniversary is a fitting occasion to reflect on what has happened in the big world and in our lives with the foundation.
It is also a piece of Lund's research history in general and of peace research and education in particular.
Part 2
Weak aspects of TFF
• Being outside many networks and institutions – it has become more and more difficult to influence the world if you are small, independent and don't accept governmental and corporate funds.
• A perception that the interest/commitment of TFF is out of sync with the sentiments of times, of the Zeitgeist. In spite of that we maintain the fundamental belief that peace is essential and that we can forget about the rest if major wars or nuclear exchanges take place.
• Too 'academic'/theoretical to forge deeper, permanent links with public opinion and movements.
• Too 'radical' or 'idealistic' to be interesting to governments and most mainstream media.
• A constant very hard work load – resting on a small international group and on the founders in Sweden – vulnerability also in the perspective of us having gotten 30 years older.
• The struggle for funds getting more and more tough and we are much more vulnerable than, say, ten years ago. Being all-volunteer, we still have to pay the bills for what enables us to do things: the Internet, computers, travels to conflict areas, insurance, bank fees, fund-raising, phones, sending out mails, using social media, etc. 
The generosity of yesterday has been replaced by a "stingy" attitude of being entitled to get things free in the affluent Internet-based society. This attitude implies that it is not my responsibility to finance peace, somebody else does (and the somebody else is never me). Few citizens seem to recognise that they are the taxpayers who de facto finance all the weapons and wars. 
The far majority of those who support us are idealists without particular means – while wealthy people for peace a far and few between.
TFF's stronger sides
• We are still here, operating with amazing TFF Associates around the world who share the commitment to 'peace by peaceful means'.
• We have remained faithful over all these years to the original ideals, not succumbing to go mainstream/politically correct to achieve more funds or appearing acceptable to the masters of war, i.e. government – neither by the way in Sweden nor Denmark. Read the rest of this entry »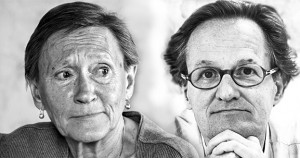 By Christina Spannar & Jan Oberg, TFF founders
Part I
TFF was established on September 12, 1985. We think that it's 30th Anniversary is a fitting occasion to reflect on what has happened in the big world and in our lives with the foundation.
It is also a piece of Lund's research history in general and of peace research and education in particular.
Motivation
The 1980s was a decade of gross changes in Europe, the struggle against nuclear weapons in particular.
Lund University was predominantly about education and single research projects – while TFF could be more of an experimental playground. We wanted to do truly free research and not negotiate with higher levels at, say, the university what to do where, in which countries to work and what to say to the media.
Peace has always been controversial and there were – and remain – enough examples of places that become 'mainstream' and routine – rather than experimental and radically 'alternative.'
What we did not know back in 1985 was that Lund University wanted to get rid of all inter-disciplinary academic endeavours – women, environmental, human rights and peace studies – and closed down the Lund University Peace Research Institute of which Jan had been the director since 1983, in November 1989.
Being a private undertaking
The HQ is the first floor of a two-family house in a villa area of Lund. Visitors, board members etc. have held seminars there, eaten and often stayed with us. Board members were colleagues and personal friends and new board members were recruited from Associates who were also personal friends, like-minded colleagues or mentors one way or the other.
Our children and other friends were often involved in the things TFF did – including printing newsletters in the basement, gathering them, putting them in envelopes and fix address labels.
Goals
The permanent top priority has been to promote the UN Charter norm that 'peace shall be created by peaceful means' (Article 1).
This was promoted through traditional book-based research and later field work – i.e. conflict analyses and mediation and peace plans – in conflict zones, but also through intense public outreach/education such as newsletters, media participation, press releases – and, from 1997, the Internet and then social media.
Secondly, we wanted to integrate theory and practice. While it is good to do basic research in the laboratory, what is peace research really worth if it is never applied to real life's tough situations?
The first five years we did book projects like everybody else in the trade. But in September 1991 TFF went on its first peace mission to former Yugoslavia. It is safe to say that we were among the first to embark on that in-the-field philosophy and practice it – with all the problems and risks that it entailed.
Foundation and management
The word 'foundation' does not mean that we had an endowment to start out with – and funding has been a constant problem every day and year ever since. And getting worse over time.
But it meant flexibility and – being and remaining small – quickly adapting to a changing world.
Being our own and not part of Lund University was another advantage – and a drawback in terms of finding funds. TFF had to build its own reputation from scratch rather than piggyback on that of the university's. It was quite tough but also more rewarding in the long run. Read the rest of this entry »