Archive for the 'Western decline' Category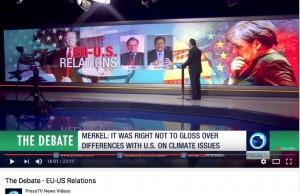 The Debate with Jim Walsh, MIT and Jan Oberg, TFF
Lund, Sweden – May 30, 2017
Last night "The Debate" on PressTV was devoted to the future of European-US relations in the wake of the NATO Summit, President Trump's words and omissions and the – historic – words, in particular, of Chancellor Angela Merkel immediately after.
Undoubtedly, we are at a turning point in these relations in general and for the NATO alliance in particular.
To discuss these issues – past, present and future perspectives – were Jim Walsh, senior research associate at MIT's Security Studies Program, Masschusetts, and Jan Oberg, director of TFF, Lund.
Thanks to PressTV's excellently structured program and interviewer we touched upon a series of aspects and dimensions around which we found both agreements and slight disagreements – all in a sober tone fit for public education and personal reflection.
We hope this debate will stimulate your own thoughts about the future of war, security and peace.
We'd be grateful for your sharing it to media people, students and other academics as well as to decision-makers in the field that you may know.
This is TFF Live on Facebook on the occasion of NATO's Summit in Brussels on May 25, 2017.
We use TFF Live on Facebook because it is handy, personal and interactive and because such live broadcasts have a larger organic spread that texts, images, links and even YouTube videos. And we want to make use of the technological developments as they help TFF reach out to ever more.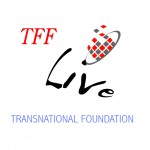 I feel very strongly about the harmful modes of operation of this US$ 900 billion giant element of the global Military-Industrial-Media-Academic Complex (MIMAC) and shall therefore be most grateful if you would spread it. This is the url of it. Thanks!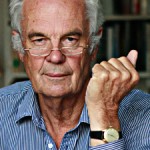 Donal Trump is the antithesis of leadership. Walking into the cauldron of the Middle East and denouncing Iran when it had just – almost at the same moment – re-elected as president a man who presided over the deal that de-fanged his country's nuclear program and whose support is badly needed in fashioning an end to the Syrian war, stabilising Iraq and beheading ISIS was a show of how not to make friends and win people over.
In Saudi Arabia he seemed to act as if enormous amounts of military hardware would be enough to convince its leadership that he was a changed man – as a presidential candidate he had said many harsh words about the country.
I doubt if the Saudi Arabians were so quickly convinced that he is a sophisticated leader capable of untangling the criss-crossing of alliances and interests that bedevil parts of the Middle East.
The lack of loud applause when he gave his "big" speech tells it all.
What is leadership?
First having a blueprint of what one wants to achieve, and that is more than 100+ days in the making. It's no use trying to say nice things after one is elected. Observers, searching to find the personality and inner convictions of a man who confronts them as the president of the United States, look at the record. After all, for them the stakes are high, and much hangs in the balance.
The day after a big speech or a flying visit the question is, is he more than a guy who can knock the heads together of a municipality to be allowed to buy land to build a golf course or new hotel? Read the rest of this entry »
By Sharmine Narwani
Commenting on President Trump's visit and arms deal with Saudi Arabia, proxy wars and an Arab NATO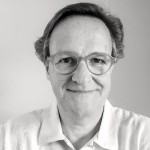 By Jan Oberg
The role – again – of marketing companies in selling wars
Few wars have been so thoroughly media-managed and marketing-loaded as that on Syria. No wonder arms deals are too – otherwise citizens around the world would protest loudly that their tax money is spent on destruction and more destruction and all the promises of the past that this – or that – arms deal will increase security and peace in the world have turned out to be fake information – disinformation – and an integral part of what can only be termed "fearology" by governments against their own people.
One must therefore welcome Russia Today's excellent research by Alexey Yaroshevsky also on this dimension.
This report is high-speed but listen carefully to it as it points out two US companies associated with this deal and US-Saudi relations with questionable image – a report that also highlight to some extent the roles of both Bill and Hillary Clinton in all this: the Qorvis MSLGroup and Burson-Marsteller.
In passing one cannot but deplore that it is Russia Today, not its Western peers, that does the research on the role of PR and marketing firms.
NATO in Gulf with Denmark as a liaison?
Back to NATO in Kuwait and what it may mean.
Here is what the United Arab Emirates' daily The National reported on January 24, 2017. Interestingly, Kuwait, Qatar, Bahrain and the UAE are members of ICI – the Istanbul Cooperation Initiative – while Saudi Arabia and Oman plan to join. This is exactly the coalition we have mentioned above.
Three days later the same sources quotes the Danish ambassador in the UAE: "Nato officials are expected to visit in coming months after the Danish embassy in Abu Dhabi becomes the country's go-between with the bloc, said Merete Juhl, the Danish ambassador. Read the rest of this entry »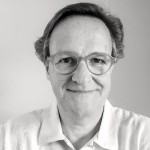 By Jan Oberg
Today, I am proud to say that NATO has a new home in the Gulf region. And that we have opened a new chapter in our deepening partnership.

NATO S-G, Jens Stoltenberg, in Kuwait on January 24, 2017
The Secretary-General also said this new home's "potential is enormous".
President Trump arrived on his first trip abroad to Saudi Arabia on May 19, 2017 and big things are supposed to happen, including Saudi Arabia presenting itself as a innovative, visionary leader of the region.
His visit must be seen in the light of a number of events and trends, and in what follows we do like the military when it scans the horizon for enemies: we look for patterns – not the least Saudi Arabia's "surprising new military goals" as Forbes' Ellen Wald appropriately calls them.
Or, as they say – we connect some dots that, invariable, Western mainstream media have no capacity and probably also no interest in connecting.
This pattern consists of at least these events and long-term trends:
1. The broadening of NATO cooperation with Gulf countries – one may even see a Middle Eastern NATO branch emerge.
2. Saudi Arabia's evident leadership in building a new multi-national army announced a couple of years ago and allegedly having 100.000 troops as a goal. This is an extension of the Gulf Cooperation Council's and its old to-be-replaced military arm, the Peninsula Shield Force
3. The intensified image in the US under Trump of Iran as a threat and a 'ganging up' against it.
4. The war on Syria's territory with hundreds of foreign conflict participants including NATO country Turkey and allies such as Saudi Arabia, the Gulf States and NATO members such as England and France – all in support of anti-government/regime change and pro-terrorists.
5. The second Cold War – very different from the first – between NATO and Russia which also has a Middle East dimension in that Russia is a vital partner of the Syrian government and the Syrian Arab Army.
6. The conflict formation that has Israeli as it's centre – Hezbollah, Iran, Syria (the Golan Heights), etc. If you want to know what Israel wants to use Trump's visit for it's clear from this analysis: More confrontation with Iran and cooperation with Saudi Arabia, also concerning Syria.
7. NATO's obvious crisis – the new Cold War around Ukraine; its second largest military member, Turkey, working closely with arch enemy Russia, ongoing trans-Atlantic conflicts about burden sharing etc.
This will suffice as an illustration of the complex web of inter-connected issues. There are surely more and we can't go through them all in this short article.
By way of introduction it should be mentioned that NATO has, as alliance, been engaged in the Middle East for a long time – through the Mediterranean Dialogue begun in 1994 and "elevated" to the Istanbul Cooperation Initiative ten years later in 2004.
What's going on now is, however, on a quite different scale.
The US-Saudi Arabia arms deal
The US and Saudi Arabia are to sign a huge – yet another – arms deal, valued at US$ 110 billion and, over a ten-year period perhaps mounting to as much as US$ 300 billion. It's been facilitated by Trump's son-in-law, Jared Kushner in a rather unconventional way.
Given that Saudi Arabia is the world 3rd largest military spender – i.e. directly after the US and China and, thus, bigger than Russia – this project must be seen in the realm of irrational militarism outside any domain of policies for peace in the Middle East.
And it's important to keep proportions and priorities clear in these affairs. OECD's Development Assistance Committee (DAC) spent more than $135bn (£90bn) in 2015 – i.e. the world's richest countries give about half of the value of this single arms deal to help poor countries manage and eradicate poverty.
It is a clear example of the vested interests of the Military-Industrial-Media-Academic Complex (MIMAC) that threatens the very survival of humanity and is way beyond democratic control. Western mainstream media's very subdued coverage of this – extreme – dimension of US foreign policy in general makes them complicit and justifies their inclusion in the MIMAC concept.
It goes without saying that this deal is marketed to the world as promoting stability, security and peace and as an important element in the global War On Terror. Given all the other weapons that have been pumped into the Middle East region the last 4-5 decades and all the countries that have been more or less turned into ruins – it's quite obvious why, as usual, there is no intellectual connection between this deal and the said goals.
For NATO and the mantras, media and marketing is everything.
Russia Today has done a rather decent piece of research on this (see below). Among other things, it makes clear that the deal includes weapons that have little, if anything, to do with fighting terrorism. One of them is the Terminal High Altitude Area Defense (THAAD) missile defense system from Lockheed Martin that the US is also stuffing down the throat of South Korea.
To be able to win war, not to prevent them.
If for a moment one applies some kind of security political logics to this deal, it's obvious that this build-up is directed – in the longer term perspective and with Israeli support, one must assume – against Iran and Syria. Israel's official view is expressed here – official because otherwise this minister would have been fired for such statements.
The military expenditure "correlation of forces"
Military expenditures is not the only measure of military might. Neither is it an indicator of who would win a war; contemporary history is full of examples of big spenders losing wars when attacking countries with smaller military budgets.
That said, if you do a search on "world military expenditures" you'll get a sense of who is willing and able to invest in the military and, also, a rough measure of both proportional allocation to the military sector and, above a certain level, an index of on dimension of militarism.
There are indexes by SIPRI and by the IISS and others – and here are the rough 'correlation of forces' pertaining to the countries we talk about here:
• Saudi Arabia is the 3rd or 4th largest military spender on earth after the US, China and perhaps Russia.
• Saudi Arabia spends about between US$ 64 and 82 billion annually (depending on source you consult), growing 20% per year and that is the extremely high 10 % of its GDP. Read the rest of this entry »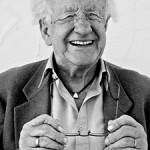 By Johan Galtung
A key slogan during the student revolt in Paris May 1968, soon 50 years ago, was Imagination au pouvoir! Bring imagination to power!
We were there, walking with thousands from Champs-Élysées to Place Etoile where a stentorian voice commanded us to sit in small groups in the circles under the Arch to "discuss the situation". So we did.
France is now suffering from more imagination deficit than ever. To call Le Pen-Front National "extreme right" when the issue is for or against the EU is not helpful.
Left-right was 20th century politics.
Why not think bigger, beyond EU: for or against EURASIA, Russia-China are ready? Trade fills trains London-Beijing; a West-East axis, not the old colonial obsession with North-South (neo)colonialism.
And how about both, EURASIAFRICA? They hang together geographically.
Another word for imagination is creativity. Read the rest of this entry »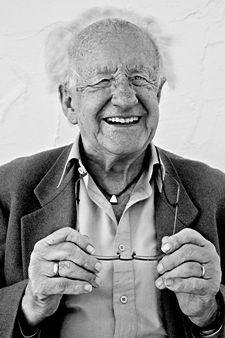 By Johan Galtung
Weltinnenpolitik, was the brilliant formula minted in 1963 by Carl Friedrich von Weizsäcker; nuclear physicist with a dubious career in the Nazi period, philosopher, peace activist, and believing Christian.
The world seen as one polity, one political unit. Not in terms of two levels, the world and the states–canonized as members of the UN – with domestic policies, and "foreign" policies.
"World domestic politics" calls for a world with neither states nor regions but the world as the polity. With LAs, local authorities, but basically with 7 billion+ humans, endowed with human rights and democracy.
A single shiny word, making many think and speak differently. Akin to all formulas giving rise to a number of problematic questions; one more proof of how fruitful this formula was and is. Thus, how can that one world polity organize political, cultural, military and economic power?
Brief, preliminary answers:
Political power: by the people, through direct world elections and referenda, to a world parliament, and on issues;
Cultural power: as a world dialogue of civilizations, meaning mutual learning for a possible world civilization, inside that world polity;
Military power-force: general and complete disarmament of state armies, world police operating at world and local levels like domestic police;
Economic power: by a welfare world lifting up suffering individuals.
We can sense that all four, direct world elections and referenda, world dialogue of civilizations (not only West-Islam), world police and welfare world are waiting back stage to be enacted, and to act. But on stage are states and super-states; singing their swan songs?
Let us try to dig more deeply into this.
We have about 200 domestic state polities – 193 are UN members – can anyone be a model? Read the rest of this entry »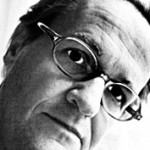 By Jan Oberg
It's soon 16 years ago when the invasion of Afghanistan took place – October 7, 2001 or 10/7, a date no one remembers like 9/11.
And Afghanistan had nothing to do with the terrible attack on September 11, but had to be punished anyhow. Out of proportion, no proportionality.
Now there are discussions about increasing the troop level again. What if someone reasonable intellectual asked the questions: What is it we are doing wrong?
So, I ask for heuristic – provocative – purpose: What would be left of US foreign policy if that country did not have weapons?
And I offer a short answer.