Archive for the 'Western decline' Category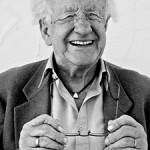 By Johan Galtung
A key slogan during the student revolt in Paris May 1968, soon 50 years ago, was Imagination au pouvoir! Bring imagination to power!
We were there, walking with thousands from Champs-Élysées to Place Etoile where a stentorian voice commanded us to sit in small groups in the circles under the Arch to "discuss the situation". So we did.
France is now suffering from more imagination deficit than ever. To call Le Pen-Front National "extreme right" when the issue is for or against the EU is not helpful.
Left-right was 20th century politics.
Why not think bigger, beyond EU: for or against EURASIA, Russia-China are ready? Trade fills trains London-Beijing; a West-East axis, not the old colonial obsession with North-South (neo)colonialism.
And how about both, EURASIAFRICA? They hang together geographically.
Another word for imagination is creativity. Read the rest of this entry »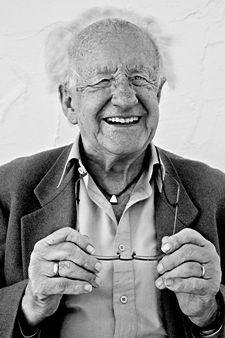 By Johan Galtung
Weltinnenpolitik, was the brilliant formula minted in 1963 by Carl Friedrich von Weizsäcker; nuclear physicist with a dubious career in the Nazi period, philosopher, peace activist, and believing Christian.
The world seen as one polity, one political unit. Not in terms of two levels, the world and the states–canonized as members of the UN – with domestic policies, and "foreign" policies.
"World domestic politics" calls for a world with neither states nor regions but the world as the polity. With LAs, local authorities, but basically with 7 billion+ humans, endowed with human rights and democracy.
A single shiny word, making many think and speak differently. Akin to all formulas giving rise to a number of problematic questions; one more proof of how fruitful this formula was and is. Thus, how can that one world polity organize political, cultural, military and economic power?
Brief, preliminary answers:
Political power: by the people, through direct world elections and referenda, to a world parliament, and on issues;
Cultural power: as a world dialogue of civilizations, meaning mutual learning for a possible world civilization, inside that world polity;
Military power-force: general and complete disarmament of state armies, world police operating at world and local levels like domestic police;
Economic power: by a welfare world lifting up suffering individuals.
We can sense that all four, direct world elections and referenda, world dialogue of civilizations (not only West-Islam), world police and welfare world are waiting back stage to be enacted, and to act. But on stage are states and super-states; singing their swan songs?
Let us try to dig more deeply into this.
We have about 200 domestic state polities – 193 are UN members – can anyone be a model? Read the rest of this entry »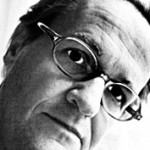 By Jan Oberg
It's soon 16 years ago when the invasion of Afghanistan took place – October 7, 2001 or 10/7, a date no one remembers like 9/11.
And Afghanistan had nothing to do with the terrible attack on September 11, but had to be punished anyhow. Out of proportion, no proportionality.
Now there are discussions about increasing the troop level again. What if someone reasonable intellectual asked the questions: What is it we are doing wrong?
So, I ask for heuristic – provocative – purpose: What would be left of US foreign policy if that country did not have weapons?
And I offer a short answer.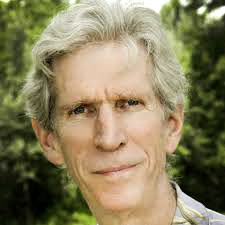 By Gareth Porter
New York Times columnist Tom Friedman outraged many readers when he wrote an opinion piece on 12 April calling on President Trump to "back off fighting territorial ISIS in Syria". The reason he gave for that recommendation was not that US wars in the Middle East are inevitably self-defeating and endless, but that it would reduce the "pressure on Assad, Iran, Russia and Hezbollah".
The whole war on terrorism has been, in effect, a bait-and-switch operation from the beginning
That suggestion that the US sell out its interest in counter-terrorism in the Middle East to gain some advantage in power competition with its adversaries was rightly attacked as cynical.
But, in fact, the national security bureaucracies of the US – which many have come to call the "Deep State" – have been selling out their interests in counter-terrorism in order to pursue various adventures in the region ever since George W Bush declared a "Global War on Terrorism" in late 2001.
TFF Live
April 12, 2017
The secretaries of state, Tillerson and Lavrov meet today. We seem to enter a stage of what must appropriately be perceived as a frosty new Cold War.
In the worst of cases this can lead to a new Cuban Missile Crisis. God forbid!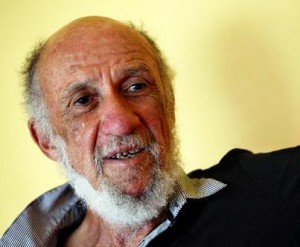 By Richard Falk
In early morning darkness on April 7th the United States fired 59 Tomahawk cruise missiles at the Syrian al-Shayrat Airfield from two American destroyers stationed in the Eastern Mediterranean. It described the targets as Syrian fighter jets, radar, fuel facilities used for the aircraft. It asserted prior notification of Russian authorities, and offered the assurance that precautions were taken to avoid risks to Russian or Syrian military personnel.
Pentagon spokespersons suggested that in addition to doing damage to the airfield, the attack had the intended effect of "reducing the Syrian government's ability to deliver chemical weapons."
President Donald Trump in a short public statement justified the attack as a proportionate response to the Syrian use of chemical weapons against the town of Khan Sheikhoun in the western Syrian province of Idlib a few days earlier, which killed an estimated 80 persons, wounding hundreds more.
Although there were denials of Syrian responsibility for the attack from Damascus and Moscow, a strong international consensus supported the U.S. view that Bashar al-Assad had ordered the attack allegedly as a means of convincing opposition forces concentrated in Idlib that it was time to surrender.
In the background, is the conviction among the more militaristic policy advisors and political figures, including Trump, that President Barack Obama's failure Read the rest of this entry »
By Jan Oberg
With this sad event we introduce TFF Live on Facebook.
You'll find the original on Jan Oberg's public page here and that is where you can best comment on it and share it (only if you are at Facebook).
Or comment below here.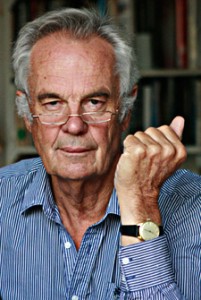 By Jonathan Power
April 4th 2017
The long talked-about referendum in Turkey will happen on April 16th. In effect voters have to decide whether the president, Recep Erdogan, in theory the incumbent of a relatively modest political post, should now be given the powers of the president and prime minister together.
Combined with a large majority in Parliament he would have enormous power to shape Turkey around his pro-Islamic agenda. Although working within a democratic system Erdogan is in many ways a populist, rather in the mould of President Donald Trump.
Shortly after his Justice and Development Party first won an election in 2003 I was in Turkey and my first question to the people I interviewed was does the party have a "secret agenda"- that is was planning at some future date to make the country Islamist. "Definitely not", was the almost universal response.
How wrong they were. Or perhaps they weren't. Maybe over the years Erdogan has changed his spots.
Either way Turkey now confronts a situation where populism, Islamism and nationalism are becoming Turkey's dominant forces. This is dangerous for Turkey.
Its highly educated, secular-minded, middle class will have less influence and indeed will be singled out and prosecuted, as many journalists, professors, novelists and judges are these days. Turkey will become even more anti the European Union – and what a mistake it was not to admit Turkey when twelve years ago it was knocking loudly on the door and was rebuffed.
The Islamist forces so strong today would have been Read the rest of this entry »
Media comments by Jan Oberg
The intellectual level of NATO's policies leaves a lot to be desired. This was illustrated during Secretary of State, Tillerson's, visit to NATO on March 31, 2017.
Everything stated lacks causal argument, evidence and reference to reality.
I call it absurd theatre and argue that Europe must recognize that it is – has been – under mental and political occupation by the US.
The US is in Europe for the sake of the US, not Europe. And it wants Europe to pay more to NATO to boost the defence of the US, not to help create peace in the European space.
See my comments at length at Iran's PressTV.