Archive for the 'Arab Spring' Category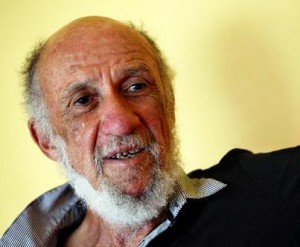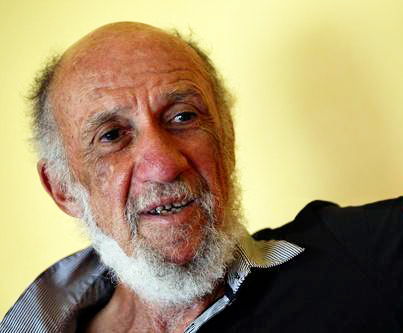 By Richard Falk
There are many disturbing signs that the West is creating conditions in the Middle East and Asia that could produce a wider war, most likely a new Cold War, containing, as well, menacing risks of World War III. The reckless confrontation with Russia along its borders, reinforced by provocative weapons deployments in several NATO countries and the promotion of governing regimes hostile to Russia in such countries as Ukraine and Georgia seems to exhibit Cold War nostalgia, and is certainly not the way to preserve peace.
Add to this the increasingly belligerent approach recently taken by the United States naval officers and defense officials to China with respect to island disputes and navigational rights in the South China Seas. Such posturing has all the ingredients needed for intensifying international conflict, giving a militarist signature to Obama's 'pivot to Asia.'
These developments are happening during the supposedly conflict averse Obama presidency. Looking ahead to new leadership, even the most optimistic scenario that brings Hillary Clinton to the White House is sure to make these pre-war drum beats even louder.
From a more detached perspective it is fair to observe that Obama seems rather peace-oriented only because American political leaders and the Beltway/media mainstream have become so accustomed to relying on military solutions whether successful or not, whether dangerous and wasteful or not, that is, only by comparison with more hawkish alternatives.
The current paranoid political atmosphere in the United States is a further relevant concern, calling for police state governmental authority at home, increased weapons budgets, and the continuing militarization of policing and law enforcement.
Such moves encourage an even more militaristic approach to foreign challenges that seem aimed at American and Israeli interests by ISIS, Iran, and China. Read the rest of this entry »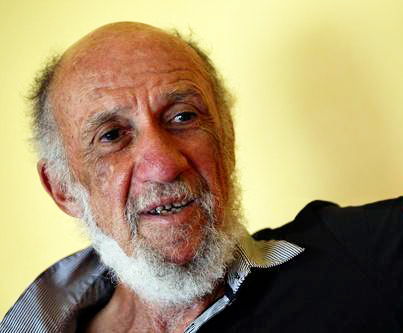 By Richard Falk
Prefatory Note: What follows is a modified version of the Morton-Kenney annual public lecture given at the University of Southern Illinois in Carbondale on November 18, 2015 under the joint sponsorship of the Department of Political Science and the Paul Simon Public Policy Institute.
The Failure of U.S. Foreign Policy in the Middle East
While focusing on the 'failure' of American foreign policy in the Middle East it is relevant to acknowledge that given the circumstances of the region failure to some degree was probably unavoidable. The argument put forward here is that the degree and form of failure reflected avoidable choices that could and should have been corrected, or at least mitigated over time, but by and large this has not happened and it is important to understand why.
This analysis concludes with a consideration of three correctible mistakes of policy.
It is also true that the Middle East is a region of great complexity reflecting overlapping contradictory features at all levels of political organization, especially the interplay of ethnic, tribal, and religious tensions internal to states as intensified by regional and geopolitical actors pursuing antagonistic policy agendas. Additionally, of particular importance recently is the emergence of non-state actors and movements that accord priority to the establishment and control of non-territorial political communities, giving primary legitimacy to Islamic affinities while withdrawing legitimacy from the modern state as it took shape in Western Europe. Comprehending this complexity requires attention to historical and cultural background, societal context, and shifting grand strategies of geopolitical actors.
I.
From many points of view American foreign policy in the Middle East has been worse than a disappointment. It has been an outright failure, especially in the period following the 9/11 attacks of 2001. Even such an ardent supporter and collaborator of the U.S. government as Tony Blair, the former Prime Minister of the United Kingdom, has acknowledged as much in a recent set of comments where he basically says that the West has tried everything, and whatever the tactics were relied upon, the outcome was one of frustration and failure. Read the rest of this entry »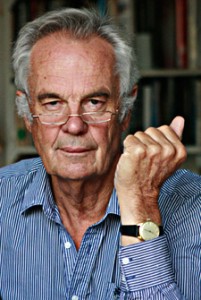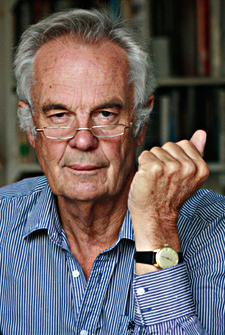 By Jonathan Power
So Putin on Monday met Obama. They are going to cooperate against ISIS, the world's worst problem. President Vladimir Putin says we should not be surprised to see Russian jets working cooperatively – even coordinating – with the US on missile attacks.
Even with both powers working in tandem it will be uphill work. ISIS has attracted over 30,000 foreign fighters, according to a UN Security Council report. At least 2,000 from Russia and ex-Soviet territories are in their number. (In contrast to Russia the US is more threatened by domestic, non-Muslim, terrorists than Muslim extremists.)
Will rapprochement over Syria and ISIS wind the clock back to the benign US-Russia relationship that was begun with President Barack Obama's early "re-set" which led to, among other things, a significant agreement on reducing nuclear arms? Read the rest of this entry »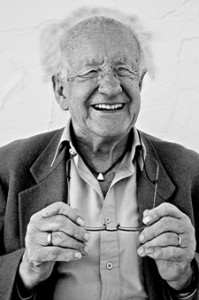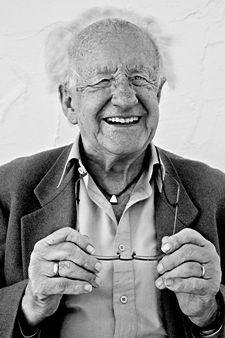 By Johan Galtung and Naakow Hayford
There is much to agree with Robert D. Kaplan's 25 May 2015 publication in Foreign Policy in his well-informed analysis. And very much to disagree with, especially his wrong remedy.
Kaplan ascribes the present "chaos" – as if major changes can be orderly or take place under old much praised "order" and "stability" – to the break-down of imperialisms, in plural, starting with the collapse of the Ottoman Empire in 1918. And he manages the incredible: not a single word about who gave them that death blow: Sykes-Picot, UK-France, helped by czarist Russia. Analysis?
However, he has much positive to say about the Empire-Caliphate as an order where diverse groups had very few territorial disputes (the millet system). But he does not draw the obvious conclusion: maybe there is a longing in the whole region back to that order–without Istanbul?
True, it is Sunni but do not leave out the possibility of some genius bridging the Sunni-Shia gap by creating a political-economic-military community including both Iran and a new Saudi orientation. Kaplan leaves no opening for any such potential, even though it is desired by millions in the region. More important than ISIS is the yearning for a caliphate. That is the driving force behind ISIS.
Rather, Kaplan sees the rise of the Islamic State as a result of the collapse of the European empire Read the rest of this entry »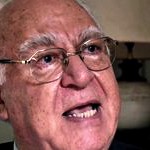 By Farhang Jahanpour
While hailing the so-called "framework agreement" on the nuclear deal with Iran reached in Lausanne on 2 April 2015 as a great political achievement, President Barack Obama also announced that he would invite the Gulf Cooperation Council (GCC) leaders to Washington and to Camp David to inform them about the deal and allay their fears.
Just like the Israeli Prime Minister Benjamin Netanyahu, some Arab leaders had also expressed their opposition to the deal. Netanyahu has often described Iran as an "existential threat" to Israel and has condemned the tentative deal between Iran and six global powers, the so-called P5+1 (the United States, China, Russia, the United Kingdom, France and Germany), as "a very bad deal".
While not using Netanyahu's over-the-top rhetoric, nevertheless, some Arab leaders have expressed the view that Iran's re-entry into the international community after decades of relative isolation would mean that the West's and particularly Washington's loyalties would henceforth be divided between them and Iran, and that they would lose their pivotal position that they have held since Iran's Islamic revolution.
This is why President Obama felt Read the rest of this entry »
By Jan Oberg, TFF director
Lund, Sweden, April 24, 2015
Double standards
A coalition led by Saudi-Arabia and supported by Western leaders has been bombing Yemen for about a month; it's a clearcut international aggression and an extremely a-symmetric conflict.
But we've heard no calls for a 'humanitarian intervention' by NATO or a no-fly zone to prevent the now more than 1500 bombing raids from contining and hitting also civilian targets.
It's not that international law is blatantly violated; sadly that has been seen before. It is the roaring absence of a clear condemnation by the UN, EU/NATO countries – usually calling themselves 'the international community' – and by the Western mainstream media.
Substance plays a minor role. What is right or wrong depends on who is doing what. This war is OK because the Saudi dictatorship and its coalition members are Western allies and armed by NATO countries.
The convenient but wrong narrative
Furthermore, the narrative has twisted this into a proxy war between Saudi-Arabia and the West on the one side and Iran, alone, on the other side blaming the latter for its alleged support to the Houthis.
It is no wonder that a group of eminent scholars on Yemen have published an open letter in Washington Post in which, among other things, they condemn the Saudi-led war on Yemen. Read the rest of this entry »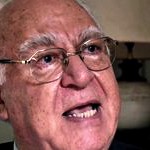 By Farhang Jahanpour
After four weeks of savage bombing of their impoverished neighbor, Yemen, the Saudis declared "Mission Accomplished", and promised to halt their aerial bombardment at midnight on 22 April 2015. Yet only three hours later, they resumed their attacks with greater intensity from the sea and the air.
Although the conflict in Yemen has been going on for four years, it was the new 79-year old Saudi King Salman and his young son Muhammad bin Salman (believed to be between 27 and 33 years old) who has been appointed defense minister as well as running the royal court and the newly formed Economic and Development Affairs Council, in addition to being a member of the Political and Security Affairs Council, another key decision-making body, who decided to start the aerial bombing of Yemen.
The Saudis turning Yemen into another Libya or Syria
After having helped the attacks on Libya that resulted in the ouster of Mu'ammar Qadhafi and the mayhem that has followed, after supporting the Sunni insurgents to fight against the Iraqi Shi'a-led government causing tens of thousands of casualties as the result of suicide bombings, organizing and supporting terrorists to oust President Bashar Asad in Syria that have morphed into the terrorist group ISIS that has destabilized both Syria and Iraq and the entire region, and after sending forces to Bahrain to put down the pro-democracy movement in that country, it seems now it is Yemen's turn to be turned into a failed state.
During the first four weeks of air strikes the Saudis have pummelled 18 of Yemen's 22 provinces, striking schools, homes, refugee camps, crowded residential areas, power and water infrastructure, dairy factories and humanitarian aid supply, as well as blowing up a large part of Sanaa which is a world heritage site.
According to World Health Organization, at least 944 people were killed and 3,500 wounded in the first four weeks of the air strikes (some put the figures much higher). Hospitals are short of electricity and there is acute shortage of medicine to take care of thousands of wounded Yemenis who are in urgent need of treatment.
Furthermore, the entire country is without power, Read the rest of this entry »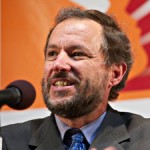 By Stephen Zunes
Washington's support for Yemen's former dictatorship — and of Saudi efforts to sideline the country's nonviolent pro-democracy movement — helped create the current crisis.
As a Saudi-led military coalition continues to pound rebel targets in Yemen, the country is plunging into a humanitarian crisis. Civilian casualties are mounting.
With U.S. logistical support, the Saudis are attempting to re-instate the country's exiled government — which enjoys the backing of the West and the Sunni Gulf monarchies — in the face of a military offensive by Houthi rebels from northern Yemen.
None of this had to be.
Not long ago — at the height of the Arab Spring in 2011 — a broad-based, nonviolent, pro-democracy movement in Yemen rose up against the U.S.-backed government of dictator Ali Abdullah Saleh. If Washington and Saudi Arabia had allowed this coalition to come to power, the tragic events unfolding in Yemen could have been prevented.
The movement had forged an impressive degree of unity among the various tribal, regional, sectarian, and ideological groups that took part in the pro-democracy protests, which included mass marches, sit-ins, and many other forms of nonviolent civil resistance. Leaders of prominent tribal coalitions — as well as the Houthis now rebelling against the government — publicly supported the popular insurrection, prompting waves of tribesmen to leave their guns at home and head to the capital to take part in the movement.
These tribesmen, along with the hundreds of thousands of city dwellers on the streets, were encouraged to maintain nonviolent discipline, even in the face of government snipers and other provocations that led to the deaths of hundreds of unarmed protesters.
The Obama administration, however, was more concerned about maintaining stability in the face of growing Al-Qaeda influence in rural areas. Secretary of Defense Robert Gates acknowledged that Washington had not planned for an era without Saleh, who had ruled the country for more than three and a half decades. As one former ambassador to Yemen put it in March 2011, "For right now, he's our guy."
By Farhang Jahanpour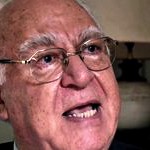 After all the huffing and puffing and all the aroused expectations about the speech by the Israeli Prime Minister Benjamin Netanyahu to the joint session of US Congress, the speech proved a great disappointment and even an embarrassment. A great deal has already been written about it, and there is no need to repeat all that here. Here I only wish to draw attention to some of the glaring distortions in the speech and the harm that it can do to the cause of Iranian and Israeli rapprochement and, more importantly, to the cause of peace in the Middle East.
The speech was a cynical use of the US Congress for domestic electoral ambitions.
Recently, Netanyahu had been trailing the Zionist Camp leader Isaac Herzog in the number of projected seats in the forthcoming Israeli election. He certainly hoped that as the result of the publicity that his speech would generate he could reverse the trend. In the process, his intrusion into America's domestic politics has deepened the divide between the Democrats and the Republicans and has introduced a strong element of partisanship to US relations with Israel. In other words, the speech was more about himself than the fate of the State of Israel or US-Israeli relations or international peace.
When Senator Lindsey Graham, a senior Republican senator, visited Jerusalem last December, he told the Israeli leader: "I'm here to tell you, Mr. Prime Minister, that the Congress will follow your lead… [on Iran]." (1) Therefore, it was no surprise when the Republican Majority leader asked Netanyahu to address a join session of Congress, for the third time, to issue his marching orders.
After President Obama's State of the Union address, in which he indicated that he was working hard to resolve Iran's nuclear dispute by peaceful means, House Speaker John A. Boehner decided to invite the head of a foreign state to address the Congress without informing the White House or even Minority Democratic leaders.
This was an act of gross discourtesy to the president, a violation of diplomatic protocol, and a clear departure from the US Constitution that puts the executive branch in charge of foreign policy and relations with foreign political leaders. Read the rest of this entry »
By Richard Falk
February 20, 2015
What the Chapel Hill police in North Carolina initially pitched to the world as 'a parking dispute' was the deliberate killing of three young and devout Muslim American students by an ideologically driven 'new atheist' killer named Craig Stephen Hicks.
What the The Economist unhesitatingly calls 'terrorism in Copenhagen' involved the attempted shooting of a Danish cartoonist who repeatedly mocks the Prophet and Islamic beliefs as well as the lethal shooting of a Jewish security guard outside a synagogue.
A friend understandably poses a serious question on Twitter that might have been dismissed as rhetorical overkill just a few years ago: "Are only Muslims capable of terrorism?"
I find it deeply disturbing that while the Chapel Hill tragedy is given marginal media attention except among groups previously worried about Islamophobia and racism, The Economist considers that important principles of Western liberal democracy are at stake apparently only in the European context.
In the words of Zanny Minton Beddoes, the new editor of the magazine: "Jacob Mchangama, a lawyer and founder of a human-rights think-tank called Justitia, told me it would be a disaster if his country were to grow faint-hearted in its defense of free speech. 'There can be no truce in the struggle between secular democracy and extremism,' he says. Above all, politicians should avoid the trap of saying or implying that violence was really the fault of provocateurs, or that religious insult was to be equated with physical injury. Giving in to that sort of relativism would be letting down those followers of Islam who were brave enough to stand up for free speech, and indulging in a sort of "bigotry of low expectations", said Mr Mchangama, whose paternal forebears were Muslims from the Comoros Islands. A good point."
I am quite sure that this is not a good point, at least as phrased by Mr. Mchangama.
Of course, governments should take action to protect all who are violently threatened, but to refuse to regard Islamophobic messaging as a species of hate speech while so regarding anti-Semitic slurs or Holocaust denial is to combine two things that are both unacceptable: ignoring the root causes of political extremism and pathological violence; and prohibiting and punishing anti-Semitic utterances as hate speech while treating anti-Islamic or Islamophobic speech as requiring protection from the perspective of 'freedom of expression.' Read the rest of this entry »