Archive for the 'Nonviolence' Category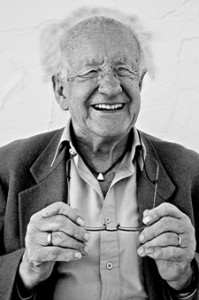 By Johan Galtung
The Cold War ended by an agreement that the USSR leaves Eastern Europe and the USA does not enter the area. What the USA did is treason, like Sykes-Picot. NATO expanded from 16 to 28: Bill Clinton added Poland, Czech Republic and Hungary; George W. Bush the Baltic Slovakia, Slovenia, Romania and Bulgaria; Obama attached Croatia and Albania. In 1999, 2004 and 2009, respectively. However, did those countries want it? They could have made their own pacts with neither USSR nor USA. The Soviet empire, and the Soviet Union itself, had collapsed.
With NATO at the border, Russia took back its 1954 Crimea gift to Ukraine within the Soviet Union. Kiev with US help fought in Eastern Ukraine to make ethnic Russians escape to Russia. Maybe 60% did.
Enters world history: The Pope and the Patriarch declare their Christianities one and the same (Havana Airport, VIP Lounge, 14 Feb 2016). EU will no longer fight US wars (Bratislava, 6 Nov 2016). Protestant-Evangelical Christianity is marginalized. So is the USA.
Denmark and Norway were with Anglo-America fighting US wars in Libya; and with prime ministers as NATO's secretary general. "Cold War jitters…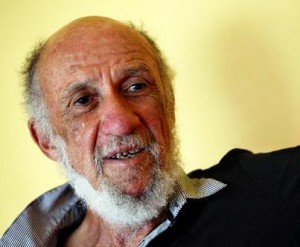 By Richard Falk
When the Clinton campaign started bitching about Russia interfering in US elections by hacking into the DNC I was struck by their excesses of outrage and the virtual absence of any acknowledgement that the United States has been interfering in dozens of foreign elections for decades with no apparent second thoughts.
CNN and other media brings one national security expert after another to mount various cases against Putin and the Kremlin, and to insist that Russia is up to similar mischief in relation to the upcoming French elections.
And never do they dare discuss whether such interference is a rule of the game, similar to espionage, or whether what was alleged to have been done by the Russians might lead the US political leaders and its intelligence agencies to reconsider its own reliance on such tactics to help sway foreign elections.
Is this selective perception merely one more instance of American exceptionalism?
We can hack away, but our elections and sovereign space are hallowed ground, which if encroached upon, should be resisted by all possible means. It is one thing to argue that democracy and political freedom are jeopardized by such interference as is being attributed to Moscow, and if their behavior influenced the outcome, it makes Russia responsible for a disaster not only in the United States but in the world.
The disaster is named Trump.
Assuming this Russian engagement by way of what they evidently call 'active measures' occurred is, first of all, an empirical matter of gathering evidence and reaching persuasive conclusions.
Assuming the allegations are to some extent validated, it hardly matters whether by what means the interference was accomplished, whether done by cyber technology, electronic eavesdropping, dirty tricks, secret financial contributions, or otherwise.
What is diversionary and misleading is to foster the impression that the Russians breached solemn rules of international law by disrupting American democracy and doing their best to get Trump elected or weaken the Clinton presidency should she have been elected.
The integrity of American democratic procedures may have been Read the rest of this entry »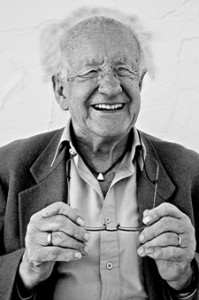 March 6, 2017
By Johan Galtung
An Unstable World: Analysis, Forecasting, Solutions
Take current deep conflicts in our unstable world and go back in time, aided by dialogue with the parties about "when did it go wrong". Chances are a year will emerge. There was a basic event, or process, polarizing something that used to be more cohesive. A faultline had emerged that can last for centuries, more or less polarized, up till today, and beyond, if there is no intervention.
The faultlines function like tectonic plates. Nothing may happen for long periods. Then they shock against each other, with earthquakes geo-physically; Norway-, Euro-, World-quakes socially.
The tern "karma year" is used. Not destiny-Schicksal-skjebne; too deterministic. Karma is destiny that can be changed through awareness.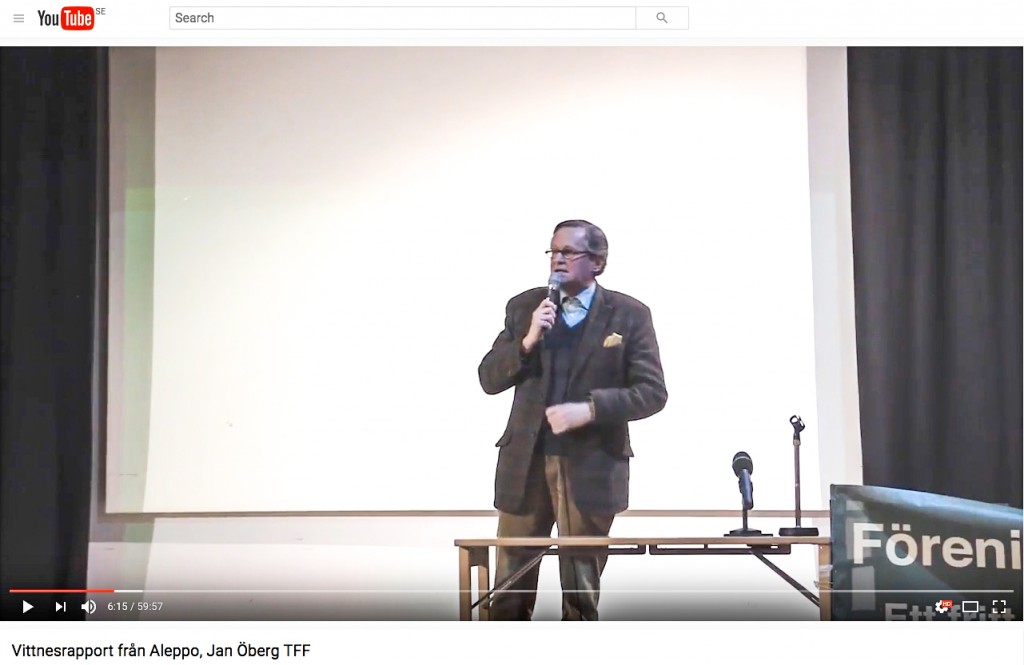 Videoinspelning av Jan Öbergs föredrag i Stockholm februari 2017

Inspelningen är uppdelad i två delar:
Del 1: Vittnesrapport från Aleppo
60 min.
Del 2: Debatt och vägar till fred i Syrien
45 min.

Bakgrund
10-14:e december 2016 vistades Jan Öberg i Aleppo. Med sin unika erfarenhet från staden ifrågasätter han den gängse massmediarapporteringen, argumenterar för ett nytt sätt att se på konflikter på och ger förslag till den nödvändiga fredsprocessen.

Moderator
Anders Björnsson, författare

Datum
Lördag 25 februari kl. 14-16, Bagarmossens Folkets Hus, Stockholm

Arrangörer
Föreningen Syriensolidaritet, Folket i Bild Kulturfront – Stockholmsavdelningen, FiB-juristerna m.fl.

Jan Öberg rapporterar
– Jag kunde fritt tala med vem jag ville, och fotografera som jag ville. Jag gick omkring utan säkerhet, polis eller annat skydd. Många tackade mig för att jag var i Aleppo vid befrielsen.
– Förstörelsen av Aleppo är värre än jag någonsin trott – efter att ha sett Sarajevo, Mostar och Vukovar. Den stora förstörelsen är från gatustriderna – en mindre del ifrån luften.
– Ingen av dem många jag pratade med hade sett de Vita Hjälmarna. Däremot träffade jag frivilliga från Syriens Röda Halvmåne som var mycket professionella.
– De jag pratade med uttryckte sin glädje över frihet efter fyra års belägring och uttryckte tacksamhet över regeringens och ryssarnas insatser.

Öbergs fotoberättelser
Se också Jan Öbergs fotoserier med bakgrunds- och förklarande text här.

TFF PressInfo och andra artiklar – av vilka många handlar om Syrien – finns på TFF:s blogg här.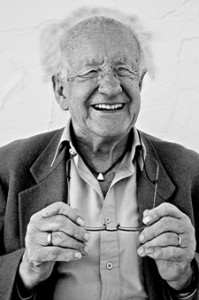 20 February 2017
By Johan Galtung
Visions of the Past for Constructing a Future: Historiography of Spain
The distinction made by Fernand Braudel between events, trends and permanents, was a gift to historiography, how we conceive of history. This essay favors trends over epochs, seeing epochs as some kind of static racism or prejudice in time–"those people, at that epoch, were like that", blinding us both to the diversity and to the dynamism.
History unfolds over or in time, the basic variable, the X axis. The events are points. The trends are curves of any shape, not necessarily continuous, could also be "jumpy". And the permanents are horizontal lines set at a certain value.
Points, curves, lines – with texts indicative of highly complex proactio-actio-reactio relations.
History is the totality. However, trends accommodate the others. Trends are initiated or terminated by events. Trends may together generate events. Permanence is also a trend; lines are also curves.
Trends were identified for an epoch in time, Middle Ages, and a region in space, Spain. Read the rest of this entry »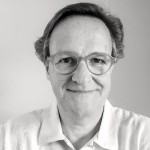 By Jan Oberg
Three perspectives on the Syrian conflict formation
The Syrian conflict formation is hugely more complicated than we've been told by Western politicians (all mainstream in spite of democratic features) and mainstream/dependent media.
To some there are only internal aspects and it's called a civil war only. That's a necessary but not sufficient aspect.
The same goes for the only regional perspective focusing on e.g. the Israel-Palestine conflict, Iran's, Saudi-Arabia's, Turkey's roles and policies.
To others, everything can be explained from the point of view of Western interventionism/imperialism. That's also a necessary but not sufficient aspect.
To understand anything of the Syrian conflict formation – and there are very many layers, dimensions and participants over the last 100 years – we need all three basic approaches.
But given that Westerners are likely to have been informed by Western media and politicians they are likely to grossly underestimate the third, the Western-global dimension.
And that narrative is likely to be politically correct, to underestimate the nasty sides of the West the last good 100 years in the region and present the West as basically good guys interested in peace, democracy and freedom.
This bias has been reinforced by what is probably the most massive marketing/public relation effort in any modern war – in the style of the fake news story about Saddam's soldiers throwing out babies from their incubators in Kuwait City. In order words, pure invention/lies/planted stories/rumours and PSYOPs – psychological operations selling unverifiable stories to influence our hearts and mind in a single policy-promoting direction.
The US/CIA involvement in Syria over the last 68 years is well-documented and easy to access – but never pointed out by the intellectually lazy who think it is enough to just point out that everything is the fault of the "dictator" and his "regime".
The US worked on deliberately de-stabilising Syria years before 2011 (as documented by WikiLeaks and others) when the peaceful demonstrations took place. The Western military support to RIOTs (Rebels, Insurgents, Opposition and Terrorists – most of the latter) was stepped up and while many point out that the US under Obama didn't "do anything", it can be argued that NATO countries acted in a variety of ways, too many and wrong-headed ways – none of them serving a politically negotiated solution, peace or democracy in Syria.
The agenda was foreign interference, promoted military foreign presence (aggression) in international law terms and regime change. One more regimes change, that is, after the earlier completely failed ones in Iraq and Libya.
A series of Western NGOs – no longer Non but NEAR-Governmental Organisations – were part and parcel of the policy, increasingly involved and funded by the Western/NATO/Turkish-Saudi-Gulf-Israeli strategy of de-stabilization – such as US-based Avaaz and French foreign ministry manufactured media outfits such as the Syrian Media Incubator Aleppo Media Centre, the SMART News Agency, the media work of the White Helmets which did humanitarian work only among RIOT fighters and relatives (and stole the name of Syrian Civilian Defence from Syria's own organisation with that name from 1953).
They came in on the civilian media narrative-creating side. And there are others. Since the days of Yugoslavia, think tanks, human rights and humanitarian organisations have been drawn in – and accepted – to serve specific political interventionist agendas in spite of calling themselves independent, not-for-profit etc. This co-optations spells, potentially, the end of civil society as well as of the open and critical debate about governments' policies.
All of this continued and was stepped up also after it had become clear that the legitimate, peaceful, democratic, anti-govenment opposition in Syria had been completely sidelined and/or overtaken by Syrian militants and foreigners with guns in their hands.
The West did not get cold feet, it stepped up it regime-change policies in all kinds of ways, regrettably also by massive NGO-investments in proxi- and other pro-war campaigns.
No one thought of the consequences for the huge majority of the innocent Syrian people who had never touched a gun, or thought of doing so.
And two more perspectives: Don't focus on the violence and the evil guy only – it's war-promoting
No one seems to even have asked the question Read the rest of this entry »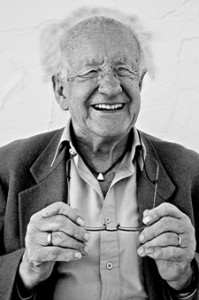 By Johan Galtung
February 13, 2017
What is the essence of democracy?
"Rule with the consent of the ruled" implies two classes of people, Rulers and Ruled; concretely State and People, Statism. "Free and Fair Elections" implies voting for a Parliament; Parliamentarism. Together, a three-tier power structure State-Parliament-People; with People controlling Parliament, and Parliament controlling State.
In 2016 some voting differed from what State-Parliament expected; leading to talk about elitist vs populist democracy – from statism and parliamentarism to peopleism. A crisis. And talk about post-democracy.
Another answer about democratic essence is "one-tier self-ruling units"; no rulers vs ruled, and decisions are made by general assemblies for all. This is often referred to as Anarchism, "no structure". A misnomer: there is no State and no Parliament, but many assemblies. A concrete interpretation would be Localism, the units being local authorities – LAs, municipalities; the assemblies being their municipal councils.
A key dimension then becomes the level of state control of LAs. In Spain, with an anarchist ideological tradition, the LAs are strong.
A different, not institutional – more philosophical, intellectual in general – answer would pick up words like transparency and dialogue.
Democracy is a context with everything in the open, no closed doors, available to everlasting people dialogue: by way of the word, logos. Fine for people who are good with words.
How about those who are not, Read the rest of this entry »
A personal pledge provoked by the debates about Syria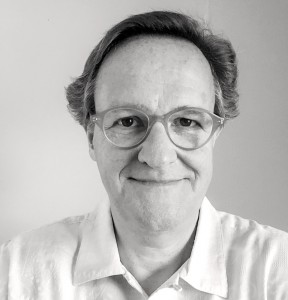 Summary
About 95% of all debates about conflicts and war that we see in politics, mainstream media, the Internet and social media focus on the violence, who uses more or less of it and who is, therefore, the evil party.
This approach places direct violence – such as human rights violations, killings, bombings etc. – in the centre of the attention and that is unfortunate because violence is always only a symptom. I call this the simplifying or reductionist approach; invariably it has populist connotations too and usually ends up in mud-slinging.
I argue in this analysis that this reductionist approach is counterproductive and that – because of the defining characteristics of these debates – the underlying conflicts/problems that cause the violence are never in focus and that no international complex conflict can be explained even rudimentarily by asserting that one single individual's personality or behaviour is the root cause, the problem or the conflict itself.
Secondly, I explain what makes the reductionist approach so typical and 'natural' in the eyes of Westerners. We have to be aware of the deficits of this entire approach to conflict which, I argue, is also related to Western ways of thinking, including Christianity. (You may jump this section if you are more attracted to practical implications than to philosophy).
The third section deals with the conflict and peace approach as an alternative – arguing that only through that can we arrive at the necessary dimension: How can the violence stop and how can the conflicting parties change their perceptions, attitudes and the problem/conflict that stands between them so that peace can unfold. Like the science of medicine, it has a focus on the disease and we do a Diagnosis, Prognosis and Treatment by finding the root causes rather than just treating symptoms.
Finally I make the pledge to never again participate in discussions within the reductionist discourse of the violence and who-is-good-and-who-is-bad. I will spend my energy, instead, on the constructive conflict and peace approach that is also the only one that will benefit the innocent victims in conflict zone, the people who have never even thought of taking up arms.
In short, it is a refusal to let the violence and 'evil' individuals take centre stage in any discourse and instead look at problems and their resolution together with peace-building and thus – Gandhian style – let non-violence and peace-making by peaceful means take centre stage:
Since this author is a peace and future researcher, I shall no longer participate in any discussion or debate about a conflict or war in which the main focus is on the direct violence and one or more participants point out that they know who the bad guy is and seek to frame or place me on this or that or the other side.
Under "PS" you'll find my four-part view on matter of justice which of course is part and parcel of peace-building.
• • •
I've experienced it repeatedly over the last good 20 years, since the bad old days of Yugoslavia's dissolution wars and I see it now, only more viciously, in the discussions about Syria in the old media as well as the social media:
If you are not clearly supporting party A to a conflict you must be a supporter of B.
From that follows:
Since I am in favour of the good guy A, you are a bad guy because you side with B (or don't side with A).
This approach can be categorised as simplistic and reductionist. It prevents an understanding of what a conflict is about and hinders peace thinking and proposals.
It also amounts to legitimating more war.
This approach is wrong and counterproductive because invariably it:
1) builds on the assumption that there are only two sides in a conflict; that is never the case in complex international conflict;
2) builds on the either/or fallacy that you must be pro-B since you are not pro-A, overlooking the simply fact that one could also sympathize with party C and/or M and/or V; alternatively that all participants behave in such a manner that you sympathise with no one;
3) focuses on parties, or actors, and not on the underlying problems that make the parties fight each other;
4) satisfies people's more or less narcissistic need for being right and being confirmed as being morally superior – irrespective of whether or not they understand the issues;
5) builds implicitly upon the assumption that the two parties represent Good and Evil and that all of the good ones are on one side, all of the bad ones on the other;
6) creates endless, sterile debates Read the rest of this entry »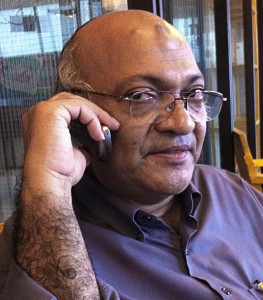 By Chaiwat Satha-Anand,
TFF Associate
At the 16th International Peace Research Association (IPRA) conference held in Brisbane, Australia in 1996 under the guidance of Ralph Summy with the theme" Creating Nonviolent Future", Glenn D.Paige began his keynote address titled: "To Leap Beyond Yet Nearer Bring: from war to peace to nonviolence to nonkilling" by recounting another IPRA meeting held in Yokohama, in 1980.
At that meeting, a question was raised as to whether it would be possible for IPRA to take up the subject of "nonviolence".
A distinguished European researcher responded in the negative saying that nonviolence "would discredit peace research".
Six years later in 1986 at the IPRA conference held in Sussex, Theodore Herman convened what I believe to be the first IPRA nonviolence commission. Later in 1988 at the IPRA meeting held in Rio de Janeiro, Herman asked Paige to help convene the next nonviolence commission. Paige became the convenor of the nonviolence commission in the 1990 IPRA conference held in Groningen, Netherlands. [Papers from this conference were published in Gandhi Marg Vol.14 No.1 (April-June 1992)]
I attended the first IPRA conference in Rio de Janeiro in 1988. Glenn Paige was my teacher and mentor. Read the rest of this entry »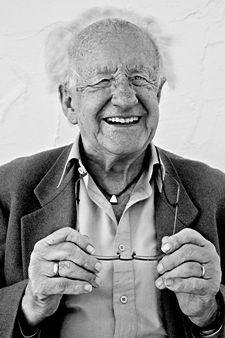 By Johan Galtung
This New Year announces itself with bangs all over, not whimpers.
Pope Francis made a tour d'horizon on all continents, strongly denouncing the violence in favor of his alternative: negotiation.
Much violence is copycat or copyrat; violence being a la mode. Copying–aka learning–is not wrong. But it depends on what is copied.
Here my 10-11 wishes:
Wish no. 1: copying peace rather than violence, for instance from ASEAN and the Nordic Community, making peace self-reinforcing.
Wish no. 2: reporting violence less prominently, more toward the end of newspapers-TV-radio news, and reporting peace upfront.
Wish no. 3: understanding war better, not only how many killed but how many bereaved; understanding peace better as model for others.
Wish no. 4: introducing Yin/Yang in Western thought: no totally good or bad humans or states around; they are all improvable mixtures.
Wish no. 5: linking the good in ourselves to the good in others for peaceful cooperation, yet keeping the bad in mind, for security.
Wish no. 6: identifying unsolved conflicts and unconciled traumas that may lead to violence; solving the conflicts, healing the traumas. Read the rest of this entry »