Archive for the 'Media & conflict' Category
A personal pledge provoked by the debates about Syria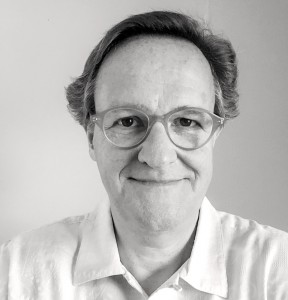 Summary
About 95% of all debates about conflicts and war that we see in politics, mainstream media, the Internet and social media focus on the violence, who uses more or less of it and who is, therefore, the evil party.
This approach places direct violence – such as human rights violations, killings, bombings etc. – in the centre of the attention and that is unfortunate because violence is always only a symptom. I call this the simplifying or reductionist approach; invariably it has populist connotations too and usually ends up in mud-slinging.
I argue in this analysis that this reductionist approach is counterproductive and that – because of the defining characteristics of these debates – the underlying conflicts/problems that cause the violence are never in focus and that no international complex conflict can be explained even rudimentarily by asserting that one single individual's personality or behaviour is the root cause, the problem or the conflict itself.
Secondly, I explain what makes the reductionist approach so typical and 'natural' in the eyes of Westerners. We have to be aware of the deficits of this entire approach to conflict which, I argue, is also related to Western ways of thinking, including Christianity. (You may jump this section if you are more attracted to practical implications than to philosophy).
The third section deals with the conflict and peace approach as an alternative – arguing that only through that can we arrive at the necessary dimension: How can the violence stop and how can the conflicting parties change their perceptions, attitudes and the problem/conflict that stands between them so that peace can unfold. Like the science of medicine, it has a focus on the disease and we do a Diagnosis, Prognosis and Treatment by finding the root causes rather than just treating symptoms.
Finally I make the pledge to never again participate in discussions within the reductionist discourse of the violence and who-is-good-and-who-is-bad. I will spend my energy, instead, on the constructive conflict and peace approach that is also the only one that will benefit the innocent victims in conflict zone, the people who have never even thought of taking up arms.
In short, it is a refusal to let the violence and 'evil' individuals take centre stage in any discourse and instead look at problems and their resolution together with peace-building and thus – Gandhian style – let non-violence and peace-making by peaceful means take centre stage:
Since this author is a peace and future researcher, I shall no longer participate in any discussion or debate about a conflict or war in which the main focus is on the direct violence and one or more participants point out that they know who the bad guy is and seek to frame or place me on this or that or the other side.
Under "PS" you'll find my four-part view on matter of justice which of course is part and parcel of peace-building.
• • •
I've experienced it repeatedly over the last good 20 years, since the bad old days of Yugoslavia's dissolution wars and I see it now, only more viciously, in the discussions about Syria in the old media as well as the social media:
If you are not clearly supporting party A to a conflict you must be a supporter of B.
From that follows:
Since I am in favour of the good guy A, you are a bad guy because you side with B (or don't side with A).
This approach can be categorised as simplistic and reductionist. It prevents an understanding of what a conflict is about and hinders peace thinking and proposals.
It also amounts to legitimating more war.
This approach is wrong and counterproductive because invariably it:
1) builds on the assumption that there are only two sides in a conflict; that is never the case in complex international conflict;
2) builds on the either/or fallacy that you must be pro-B since you are not pro-A, overlooking the simply fact that one could also sympathize with party C and/or M and/or V; alternatively that all participants behave in such a manner that you sympathise with no one;
3) focuses on parties, or actors, and not on the underlying problems that make the parties fight each other;
4) satisfies people's more or less narcissistic need for being right and being confirmed as being morally superior – irrespective of whether or not they understand the issues;
5) builds implicitly upon the assumption that the two parties represent Good and Evil and that all of the good ones are on one side, all of the bad ones on the other;
6) creates endless, sterile debates Read the rest of this entry »
The occupiers denied children education. Now they get it

School in an Aleppo factory by Jan Oberg on Exposure
TFF's first four photo series from Aleppo have been seen by 95,000 people so far and been featured in online magazines from Vietnam to California, among them a German site with a million visitors daily.
Above is the fifth story.
It's about the terrible, systematic destruction of this UNESCO World Heritage site but also about an Aleppo businessman who turned his damaged factory into a school for 1500 children.
It had been damaged by the Free Syrian Army and al-Nushra who looted it and then used it as HQ.
It's situated in the Sheikh Najjar Industrial City outside Aleppo that – before the militant/terrorist occupation – represented no less than 50% of Syria's total industrial production.
During two years, these children received no education. Now they do. And hope is slowly coming back.
This photo story ends with some "civilisational questions" by Jan Oberg who also took the photos.
This is the kind of story Western mainstream media don't bring for reasons one must assume are political.
But TFF does. Because it is a free research think tank.
We focus on the conflict and civil society where media are obsessed with violence and war criminals.
We look at peace opportunities where others spend their energy on blaming one or the other but have no ideas on how to solve underlying conflicts and make peace.
TFF doesn't work for this or that violent party but for the UN Charter norm of peace by peaceful means. That is, for the innocent, suffering people in Syria – the largest humanitarian crisis since 1945:
Such as these wonderful, innocent children whose story deserves to be told.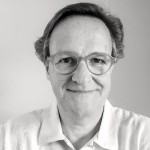 By Jan Oberg

A brilliant blow to US/NATO
 policies and mainstream media 






Lund, Sweden – January 26, 2017


Tulsi Gabbard* and former peace presidential candidate Dennis Kucinich (D) have just visited Aleppo and Damascus in Syria and met citizens, religious leaders and President Assad.


Watch here how CNN tries to frame her as siding with Assad:



Starting out with Twitter girl Bana with President Erdogan (one more time – how stupid does CNN think we are?) and then showing no interest in what she reports because it doesn't fit the deceptive Western narrative. 


Much more important, however, listen to what Gabbard says in just 6 minutes about: Read the rest of this entry »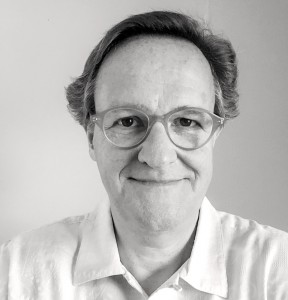 By Jan Oberg
A moment of world history missed by quite a few
I was in Aleppo December 10-14, 2016 and the Eastern part was finally liberated on the 12th.
Beyond any doubt, this was a world historic moment: because of Aleppo's importance as city in Syria and the Middle East, its status as UNESCO World Heritage site, as turning point in the soon 6 year long war in and on Syria. And because of the almost 100.000 people who came out of 4,5 years of hell-like occupation and because of the sheer proportions of the destruction.
Remarkably, there were no leading Western media present, also not those who were in Damascus and thus had a media visa. Most reported from very far away or from Beirut in neighbouring Lebanon, Istanbul or Berlin.
I happened to be the only one from Scandinavia and among the first dozen of people – mostly media people – to get into the East of the city and see the devastation and talk with the exhausted but immensely happy people.
I had the opportunity to visit the Hanano district, the old town, Ramouseh, Sheikh Saeed, the huge industrial zone Shaykh Najjar and the Jinin reception zone to which the people in need of humanitarian assistance arrived.
Old media reactions
From a normal professional media perspective, my presence there as well as my photos should, given the importance of Aleppo and its human dimensions – have attracted some interest, perhaps even been seen as a scoop. Particularly by those who had no reporter on the ground.
Well, not exactly so.
TFF's media list counts some 4000 adresses worldwide – individuals as well as editorial offices – of which about 700 in Denmark, Norway, Sweden and Finland. All received a couple of messages that I would be in Syria and how to reach me.
One Danish newspaper, left-wing Arbejderen made an interview upon my return.
No other media did.
Here some examples of how the old media in Scandinavia tried to perform their little tricks. They are all respected, professional media with a record of decency – not sensational yellow press. Read the rest of this entry »
By Jan Oberg
This is one of several stories I just have to tell.
You can see the original in large format here.

The destruction of Eastern Aleppo, Syria by Jan Oberg on Exposure
Subscribe to this Exposure page. Then you'll automatically receive a mail when new photo (and text) stories are posted.
Grateful too if you share with others or on social media. We need help to spread a broader truth about the conflict in and around Syria.
Here a little more as background to the coming series:
TFF Photo Story


Lund, Sweden, December 27, 2016


Of course you have seen media images of the destruction in Syria. But not these taken in mid-December when Eastern Aleppo was liberated.


We live in a time when images – real and fake – influence perceptions more than ever.


My photos are real. Documentary. They reflect my role as witness on the spot at a time when only a handful of Westerners were present.


At a time, too, when all the mainstream media were conspicuously absent – as were the dual-purpose White Helmets who have delivered quite a few of the theatrical images from this war.


As a conflict and peace researcher and photographer I take pride in using not only analytical texts but also the medium of photography.


I am anyhow unable to describe just in words what I have seen.


Thanks to modern technology the small, smart, independent and truthful of this world can compete, to some extent, with the multi-billion dollar marketing and propaganda machines.


This is the first of a series to appear in weeks to come that will give you an impression of both life in Damascus, Eastern Aleppo's destruction, the destruction in Aleppo's old town, the human victims of this horrific war on Syria, the celebrations at the liberation of Aleppo etc. 


I do not believe that pictures of wars and victims will, in and of themselves, lead people to think of peace. Hiroshima films have done little to eliminate nuclear weapons. 


But in this particular case I do believe it is necessary to document just how big, systematic and unjustified the destruction of Aleppo has been – not only for those who built it and lived there over 7000 years but also to humanity, to all of us.


With what right did all the parties contribute to this utterly heartless and meaningless destruction? 


How did it come to this surreal level of violence wrought upon a historic cultural and industrial city and its vast majority of innocent fellow human beings? 


Will we ever learn – not only that war is stupid but also that this type of destruction cannot conveniently for some be blamed on one single side? 


All parties who used violence have blood on their hands.


Aleppo's blood.   


This is the first of a series of stories that I must tell as a witness to an event that more intelligent and civilised generations in the future will have nothing but contempt for.


And if you ask me which side I am on, the answer is simple:


I'm on No government's. No military's. No leader's.


I'm on the side of the tens of thousands of innocent, suffering Syrian citizens. Nobody deserves this!


I am on the side of the underlying, perfectly legitimate conflicts and not on the side of anybody's violence.


And I do admit to have a particular problem with those – many – who interfered violently in the internal affairs of Syria and did only harm and no good.


Syria's future is for the Syrians – all of them – to decide.
TFF Conflict and Peace Report Syria # 2
I've only passed through Damascus once before, in 2002 on my way to Baghdad. What meets you today is a beautiful city with checkpoints all over the place, your car trunk will be opened and papers checked. Seemingly useless explosives detectors are used – useless because they don't catch that many drivers here today have a revolver or hand-grenade under their seat.
But you'd probably be surprised, like I was, at how normal it otherwise feels. At the surface.
Traffic is intense, pollution thick, shops are filled with goods, I see fewer beggars here than in Lund, Sweden. People enjoy excellent food (I haven't had such good meals for long) at restaurants with live music and entertain themselves at the omnipresent cafés.
As everywhere else in war zones, people whose lives have been shattered in many ways – and there are few here in Damascus who have not been hit one way or the other by the war – do their best to maintain some kind of normality.
I've seen it elsewhere such as in Sarajevo – the women in particular dress up elegantly and often sexily in the public space, hang out with friends, drink cappuccinos and check their mobiles incessantly to be and to appear as someone in control although life is close to unbearable. Human pride and determination comes out very strongly in war zones – as much, I would say, as human evil.
That said, for the less privileged life is extremely hard. Prices on many basic good have gone up 10x over the last 5 years. Salaries haven't followed. A soldier gets about USD 50 a month, people working in offices perhaps US$ 70. Many citizens live on UN food packages.
In short, the same totally inhuman consequences of sanctions – the allegedly "soft" instrument – as in Iraq: only hitting innocent people, destroying the middle class and boosting the already rampant corruption. (More about this later when I know more).
What will surprise you is Read the rest of this entry »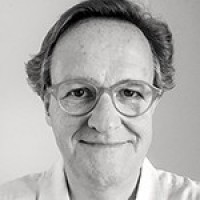 By Jan Oberg
Damascus, Syria, December 9, 2016




I'm writing to you from war-torn Syria where the suffering of the people is beyond comprehension, heart-breaking.


The war in and on Syria has been started in spring 2011 – the underlying conflicts much much earlier.


What our media have shown us is snipers, bombings, killings, ruins, dead bodies and press conferences with Western politicians.


But did you "see" the underlying conflicts?


Get an understanding of what the problems standing between the parties are?


Did you get the impression that weapons is the only thing "they" understand?


Did you feel hopeless about it all? Confused? Depressed because of all the human suffering?


That peace is impossible?


If so it's because we are missing a huge part of the picture. We need something else.
We need to switch from – repetitive and depressive – war and violence reporting to
conflict and peace reporting
. 

We need a focus on
issues, history and structures
instead of appointing one side and one person as the problem. 

We must supplement the focus on weapons and fighters and
focus on human potentials
. 

We must
scrap the garbage theory
that peace is about good guys winning and bad ones losing. 

We must
listen to all the parties
, not just out own politicians and media. 

And we must look at
common interests
and ways out of the violence and ask:
Who can do what for a better Syria in the future, a Syria with people at peace with each other and the world.
Are you interested in new ways of understanding conflicts?
Then – being in Syria until Christmas – I am available. 

In two ways: 

1. I will post short articles based upon these other approaches at the
TFF Associates blog
. 

2. I have been here in beautiful, historical Damascus the last 5 days and will go to several places – Aleppo on Saturday. 

I'm available to media and others who take interest in what is going on here in a conflict and peace perspective. 


Contact:
janoberg@mac.com
Swedish iPhone +46 738 52 52 00 

Syrian mobile +963 941 35 36 52 

Facebook: https://www.facebook.com/janoberg.se – for updates, messaging and phone. 

Skype: janoberg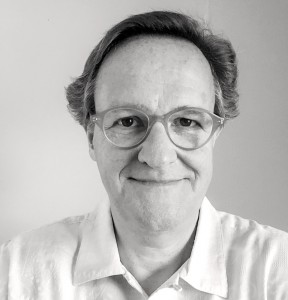 By Jan Oberg
These two top officials behind major US wars (Iran/Afghanistan and Vietnam/Cambodia/Laos) and regime change (against Allende, Chile) will speak at the first of a new event, The Nobel Peace Prize Forum Oslo, created by the Nobel Institute in Oslo. More here.
The leaders of the two institutions declare that they are proud to have succeeded in getting these two diplomats to Norway – and the media of course will be there. The event is sponsored by the California-based company InCircl – a marketing and mobile payment company.
The university rector is dr. med. and participant at Bilderberg world elite power group in 2011 Ole Petter Ottersen and you can write him at rektor@uio.no
These two experts on warfare and interventionism will – Orwellian style – speak about "The United States and World Peace After The Presidential Election".

This is the country that, since 1980, has intervened violently in Iran, Libya, Lebanon, Kuwait, Iraq, Somalia, Bosnia, Afghanistan, Sudan, Kosova/Serbia, Yemen, Pakistan, Syria, i.e. 14 Muslim countries. It has some 630 base facilities in 130+ countries. It has its US Special Forces (SOF) in 133 countries.
It has used nuclear weapons without apology and owns the second largest arsenal of nuclear weapons.
The US stands for about 40% of the world's military expenditures, is the world's leading arms exporter and has killed more people than anybody else since 1945. It's the master of (imprecise) drone strikes. It presently supports Saudi Arabia's bestial war on Yemen and conducts a military build-up in Asia and the Pacific planning, as it seems, for what looks like a future confrontation with China. And not with terribly positive results in its Middle East policies since 1945.
So with all these credentials, please tell us about world peace!
The U.S. should be seen as quite Read the rest of this entry »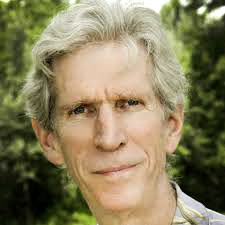 By Gareth Porter
The Russian-Syrian bombing campaign in eastern Aleppo, which has ended at least for the time being, has been described in press reports and op-eds as though it were unique in modern military history in its indiscriminateness.
In an usual move for a senior US official, Secretary of State John Kerry called for an investigation of war crimes in Aleppo.
As terrible as that toll of civilian lives is, the United States should drop the stance of moral superiority.
The discussion has been lacking in historical context, however. Certainly the civilian death toll from the bombing and shelling in Aleppo has been high, but many of the strikes may not be all that dissimilar from the major US bombing campaign in Iraq in 2003, nor as indiscriminate as Israel's recent campaigns in densely populated cities.
The impression that the bombing in Aleppo was uniquely indiscriminate was a result of news reporting and commentary suggesting, by implication, that there are no real military targets in east Aleppo.