Archive for the 'Denmark' Category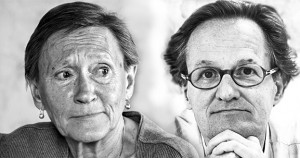 By Christina Spannar and Jan Oberg, TFF founders
TFF was established on September 12, 1985. We think that it's 30th Anniversary is a fitting occasion to reflect on what has happened in the big world and in our lives with the foundation.
It is also a piece of Lund's research history in general and of peace research and education in particular.
Part 2
Weak aspects of TFF
• Being outside many networks and institutions – it has become more and more difficult to influence the world if you are small, independent and don't accept governmental and corporate funds.
• A perception that the interest/commitment of TFF is out of sync with the sentiments of times, of the Zeitgeist. In spite of that we maintain the fundamental belief that peace is essential and that we can forget about the rest if major wars or nuclear exchanges take place.
• Too 'academic'/theoretical to forge deeper, permanent links with public opinion and movements.
• Too 'radical' or 'idealistic' to be interesting to governments and most mainstream media.
• A constant very hard work load – resting on a small international group and on the founders in Sweden – vulnerability also in the perspective of us having gotten 30 years older.
• The struggle for funds getting more and more tough and we are much more vulnerable than, say, ten years ago. Being all-volunteer, we still have to pay the bills for what enables us to do things: the Internet, computers, travels to conflict areas, insurance, bank fees, fund-raising, phones, sending out mails, using social media, etc. 
The generosity of yesterday has been replaced by a "stingy" attitude of being entitled to get things free in the affluent Internet-based society. This attitude implies that it is not my responsibility to finance peace, somebody else does (and the somebody else is never me). Few citizens seem to recognise that they are the taxpayers who de facto finance all the weapons and wars. 
The far majority of those who support us are idealists without particular means – while wealthy people for peace a far and few between.
TFF's stronger sides
• We are still here, operating with amazing TFF Associates around the world who share the commitment to 'peace by peaceful means'.
• We have remained faithful over all these years to the original ideals, not succumbing to go mainstream/politically correct to achieve more funds or appearing acceptable to the masters of war, i.e. government – neither by the way in Sweden nor Denmark. Read the rest of this entry »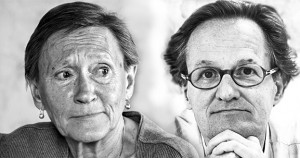 By Christina Spannar & Jan Oberg, TFF founders
Part I
TFF was established on September 12, 1985. We think that it's 30th Anniversary is a fitting occasion to reflect on what has happened in the big world and in our lives with the foundation.
It is also a piece of Lund's research history in general and of peace research and education in particular.
Motivation
The 1980s was a decade of gross changes in Europe, the struggle against nuclear weapons in particular.
Lund University was predominantly about education and single research projects – while TFF could be more of an experimental playground. We wanted to do truly free research and not negotiate with higher levels at, say, the university what to do where, in which countries to work and what to say to the media.
Peace has always been controversial and there were – and remain – enough examples of places that become 'mainstream' and routine – rather than experimental and radically 'alternative.'
What we did not know back in 1985 was that Lund University wanted to get rid of all inter-disciplinary academic endeavours – women, environmental, human rights and peace studies – and closed down the Lund University Peace Research Institute of which Jan had been the director since 1983, in November 1989.
Being a private undertaking
The HQ is the first floor of a two-family house in a villa area of Lund. Visitors, board members etc. have held seminars there, eaten and often stayed with us. Board members were colleagues and personal friends and new board members were recruited from Associates who were also personal friends, like-minded colleagues or mentors one way or the other.
Our children and other friends were often involved in the things TFF did – including printing newsletters in the basement, gathering them, putting them in envelopes and fix address labels.
Goals
The permanent top priority has been to promote the UN Charter norm that 'peace shall be created by peaceful means' (Article 1).
This was promoted through traditional book-based research and later field work – i.e. conflict analyses and mediation and peace plans – in conflict zones, but also through intense public outreach/education such as newsletters, media participation, press releases – and, from 1997, the Internet and then social media.
Secondly, we wanted to integrate theory and practice. While it is good to do basic research in the laboratory, what is peace research really worth if it is never applied to real life's tough situations?
The first five years we did book projects like everybody else in the trade. But in September 1991 TFF went on its first peace mission to former Yugoslavia. It is safe to say that we were among the first to embark on that in-the-field philosophy and practice it – with all the problems and risks that it entailed.
Foundation and management
The word 'foundation' does not mean that we had an endowment to start out with – and funding has been a constant problem every day and year ever since. And getting worse over time.
But it meant flexibility and – being and remaining small – quickly adapting to a changing world.
Being our own and not part of Lund University was another advantage – and a drawback in terms of finding funds. TFF had to build its own reputation from scratch rather than piggyback on that of the university's. It was quite tough but also more rewarding in the long run. Read the rest of this entry »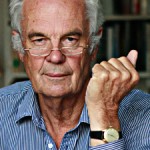 By Jonathan Power
Mankind got rid of African slave trading. It got rid of dueling. It got rid of torture. In some European countries it was abolished over 200 years ago. Even in the Second World War the allies did not systematically use torture. Regrettably, when President George W. Bush came to power, torture was reinstated – a reminder that although there has been progress it can slip back. Likewise, slavery has found new life with the rise in child and female trafficking.
As for war it is abundantly clear that since the end of the Second World War the number of conflicts and battlefield deaths has gone sharply down. Some of the most distinguished military historians now think that the age-old connection between war and states may be on its way out.
The European Union has shown the way. The part of the world that used to be the most violent has effectively banned the clash of arms. Between 1648 and 1789 the European powers fought 48 wars. Even when there seemed to be peace, as when no wars were fought between 1871 and 1914, the colonial powers fought both each other abroad and the natives who they colonized. The British army was at war in some part of the world throughout the entire nineteenth century.
Then came the carnage of World War 1. Read the rest of this entry »
Af Claus Kold
Kampflys opgaver
Hvis vi i Danmark står over for en anskaffelse af nye kampfly til omkring 40 milliarder, så må man gå ud fra at forholdet mellem det købte og opgave vejer tungt, og at dette forhold er blevet grundigt undersøgt. Det virker imidlertid ikke sådan. Nok er flyenes teknikker blevet grundigt diskuteret, men hvor er diskussionerne, om kampflyene passer på de opgaver, som fremtidens væbnede konflikter udgør?
Krig mellem stater – symmetrisk krig
Argumenterne for at anskaffe nye kampfly hviler på en bestemt stats- og samfundsmodel, med nogle tilhørende antagelser/faktorer. Disse faktorer er så at sige bygget ind i flyenes teknik, men de diskuteres som teknik og ikke som antagelser/formål.
I denne tekst vil jeg derfor tage udgangspunkt i denne tænknings egen logik, da det samtidig er den, der er herskende i Folketinget, i Forsvaret og i store dele af dansk sikkerhedspolitisk tænkning, og se om argumenterne holder, selv om vi bliver inden for denne måde at tænke stat, samfund og konflikthåndtering på.
Argumenterne for anskaffelsen af nye kampfly bygger på en tænkning, der fødtes med den Westphalske fredsslutning i 1648. Den Westphalske fred startede en periode fra 1648 til 1945, som ledte til skabelsen af en bestemt type stat, der (i princippet og i lovgivningen) adskilte regering, militær og civilbefolkning. Read the rest of this entry »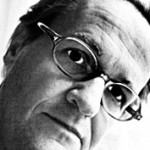 Af Jan Øberg
Det er utilstedeligt at vi endnu ikke har skyggen af en ordentlig, informeret debat om sikkerhedspolitikken og økonomien forud for beslutningen. Årsagen er at der ikke findes nogle for samfundet gode argumenter for dem.
Alle partier med undtagelse af Enhedslisten mener at Danmark bør anskaffe nye kampfly – der i bedste fald vil være i funktion om 5 år. Dagens pris – afhængig af antallet fly – er på 30 milliarder kroner – godt 5000 kroner per mand, kvinde og barn i vort land – og mindst 100 milliarder kroner til brugsomkostninger frem til 2045. I dagens tal kostede Storebæltsbroen 37 milliarder.
Debatten har hidtil ikke handlet om hvad i alverden vi skal med disse maskiner, kun om valget mellem tre typer. Fakta og problemer holdes helt bevidst i det dunkle og skal skydes ud til efter valget for derpå at træffe beslutningen hurtgit så ingen opdager gigantinvesteringen – i en tid hvor der skæres ned på alt andet.
Hvorfor mon? Fordi der ikke findes nogle for samfundet gode argumenter for kampfly!
En seriøs diskussion blandt politikere, medier og befolkning burde omfatte mindst disse punkter:
Prisen
Der findes ingen eksempler på at tilbudspris på den slags maskiner ligner slutprisen. Fordyrelser er indbygget i alle store militærindustrielle projekter – slag på tasken 25% fordyrelse mellem beslutning og leverance. Read the rest of this entry »
By Jan Oberg
What is terrorism? Why do we talk much more about that than other types of deaths? Why is the word misused? What has nuclear weapons – that politicians and media hardly ever talk about – got to do with terror? Why should we all be careful not to exaggerate the phenomenon of terror?
10 x more terrorism than before 9/11
Tell you what: I've been critical of the "war on terror" since September 12, 2001 and particularly since 10/7 when the war on Afghanistan started. If the War on Terror was the answer to 9/11, the U.S. and its friends asked the wrong questions.
Because, what has been the result?
According to U.S. statistics at the time, in the years up to the horrific crime in New York, about 1,000-1,500 people were hit by terror per year worldwide; 1/3 of whom died, the rest were wounded. Most of it happened in South America, some in Europe; small groups such as Baader-Meinhof.
Almost 3,000 were killed on 9/11, many nationalities, far from only American citizens. (About 30,000 die annually from shooting each other).
Today? About 18,000 were killed in terror in 2013.
Although data may not be directly comparable or definitions be the same, the difference between 1,500 and 18,000 cannot be explained by methodological and other variations. Read the rest of this entry »
By Jan Oberg
NO to being included in the Denmark of the Government and Parliament
Written in the wake of the official Danish reactions to the tragic, horrific murders in Copenhagen of a Danish film director and a Jewish Danish guard outside the synagogue in Copenhagen on Saturday February 14 – a crime committed by a 22 years old Danish Muslim with a heavy criminal record and one foot in Denmark and one in a Palestinian refugee camp in Jordan.
I'm a Danish citizen. I've worked for the UN Charter norm of peace by peaceful means for 40 years. Have been a member of the Danish government's Commission for Disarmament and Security all through the 1980s. I've worked in war and conflict zones in Somalia, all parts of Yugoslavia, Burundi, Iraq, Georgia, Iran.
I have friends and colleagues in many countries and cultures. I know things can be seen in more than one way – and how the West may also be perceived from the outside.
I will use my freedom of expression and wisdom of expression and our democracy to struggle against the warring Denmark which Prime Minister Helle Thorning-Schmidt insists that we Danes shall all be united around.
Denmark is not only a victim. It has also caused many victims.
It has violated international law and participated in mass murders on the Iraqi and other people, innocent people. On the initiative of then prime minister Fogh Rasmussen it has fought a cultural battle (kulturkamp) not with but against other cultures – related to the Muhamad caricatures. His government was also responsible for dragging Denmark into being an occupation power during four dark years in Iraq – and thus co-responsible for today's situation there. Likewise in Afghanistan and Libya.
Over a couple of decades Denmark has developed a political xenophobia which I would never have thought even remotely possible a couple of decades ago because of basic values such as welfare for all, solidarity, equality, peoples' colleges, philosopher poet Grundtvig, disarmament, the compassion for the Jews in October 1943, the fundamental belief in human dignity and tolerance.
The Danmark which the Prime Minister demagogically includes "all we Danes" in and insists that we all be united around in her misplaced, all-motherly manner, is not the Denmark I want to be included in.
If so, I am not a Dane these days.
I want a Denmark for peace by peaceful means – and in that struggle we dissidents may meet, however few or many we seem to be.
But I draw my line at a national(istic) forced inclusion in the warring, xenophobic and segregated Denmark that has been created the last few years.
And this is not easy for me to write.
By Jan Oberg
Eleven points as a reflection on the terror in Paris and – not the least – the reactions to it*:
1. What was this an attack on?
Was that attack an attack on freedom of speech as such, on democracy, even on the whole Western culture and lifestyle, as was maintained throughout? Or was it, more limited, a revenge directed at one weekly magazine for what some perceive as blasphemy?
2. Is freedom of expression practised or curtailed for various reasons?
How real is that freedom in the West? Just a couple of days before the Paris massacre PEN in the U.S. published a report – Global Chilling – finding that about 75% of writers report that they are influenced by the NSA listening and abstain from taking up certain subjects or perspectives? Self-censorship, in other words. Finally, most of the political leaders marching in Paris on Sunday January 11 have clamped down on media, such as Turkey and Egypt.
I must admit that I have experienced limitations in the practise of that freedom in my own work with Western media and it is decades ago I draw the conclusion that things like political correctness, ownership, commercial/market considerations and journalists' need for good relations with power – e.g. to obtain interviews – play a role.
I've been on the ground in conflict zones and returned home to see reports so biased to tell very little of what I've seen myself. And we've recently seen lots of cases from the U.S. academic world where there's been a clampdown on certain views, pulications, courses and professors – not the least in relation to the Israel-Palestine conflict. Or, you look at the proportions between government fund available for peace research and military research in virtually every Western society; free research is a vital element in the self-understanding of the West. But how much of do we have?
3. Freedom doesn't mean duty.
Is freedom of expression really 100% irrespective of how much the practise of that freedom is hurtful, offending, humiliating or discriminatory against other peoples, religions and cultures? Even if you can express your opinions freely it is not always what we should do.
I can still abstain from making a remark about somebody's religious or political beliefs because I see no point in offending that person in regard to something he or she holds dear, even part of the identity. But, sure, I have the right to do so.
Using a right to the maximum isn't necessarily the wisest or most mature thing to do. I draw the distinction between issues that touch personal identity – e.g. religion, nationality, gende – and other issues. It is neither fun nor wise to make satire on what people are.
One must indeed ask in the – chilling – times we live: What happened to words such as solidarity, respect, empathy and to the values of common humanity? There can be no rights without duties as Mohandas K. Gandhi briliantly expressed it.
4. Are anti-Semitic cartoons OK now?
Why is it so important to some media people and Je Suis Charlie people to accept or practise disdain, blasphemy, ridicule or depict (even naked) Muhamad when we know that Read the rest of this entry »
By Jan Oberg, TFF co-founder
Lund, Sweden August 25, 2014
Unless something totally unforseen happens, Denmark will begin to participate in the war against ISIS and Co., this week.
But a week ago it was only a humanitarian mission.
There is indeed something rotten in the – rogue – state of Denmark…
Iraq – the worst Danish foreign policy decision since 1945
Denmark's participation in the Iraq war and as occupying power 2003-2007 is, without a doubt, the worst and most criminal piece of foreign policy since 1945.
It was decided by the government of Anders Fogh Rasmussen who afterwards was rewarded by being appointed to the post of NATO S-G.
Now a military transport for the U.S.
On Wednesday this week, the Danish parliament, Folketinget, will decided to continue this foreign policy blunder by authorising a Danish Hercules military transport aircraft to participate in bringing weapons into the Kurdish areas of Northern Iraq at the request of the U.S.
Humanitarian less than a week ago
Conspicuously, this operation was – less than a week ago – presented to the Danish media and public as an exclusively humanitarian operation.
The chairperson of the Parliament's Foregin Policy Committee talked with passion about the need to help all the people who suffered, had fled and needed our immediate attention. At the time I thought it was a good idea.
All the political parties, from the extreme right to the extreme left are now behind the military operation. And unless something totally unforseen happens, Denmark will begin to participate in the war against ISIS and Co., this week.
The mission has been changed from humanitarian aid to weapons and is, according the Defence minister, ready to depart even Wednesday. Read the rest of this entry »
By Jan Oberg & Johan Galtung*
Lund and Kuala Lumpur, July 2014
Introduction
He was a tall man and a great man, a visionary, pacifist, civil resister, educator and philosopher. He took life more seriously than most and he could be playful and fun like a child. His life's guiding principle was "Engage in your time!" and while he wrote and talked a lot he also did it. His name was Aage Bertelsen, he was born in Denmark in 1901 and died on August 15, 1980.
Bertelsen's imprint on history is two-fold. First, with his wife Gerda he was a prime mover of one of the groups, the Lyngby Group, which organised the rescue of altogether 7.220 Danish Jews into safety in Sweden in October 1943 during the German occupation of Denmark – more here. The Lyngby Group – Lyngby is north of Copenhagen – got about 1.000 of these in safety by organising their nightly transport onboard small fisher boats over the Sound between Denmark and Sweden.
In this he deserves a place in international contemporary history for its humanity, civil courage and as an example of non-violent struggle against occupation.
Secondly, Bertelsen was an educator of and for peace. His life work educational efforts included his family and friends, his pupils over 22 years at the Aarhus Cathedral School in Aarhus, Denmark, the general public as well as national and international leaders.
He lived in pre-Internet times and very little is publicly available today about this renaissance man. From two rather different, but compatible, perspectives we've taken it upon us to remind the world about him – friends and colleagues of his as we happen to be.
Why now, over 30 years after his death? Read the rest of this entry »