By Jan Oberg, TFF director
Tragic misuse of a tragedy
The government of Ukraine as well as the separatists, NATO/U.S. and very many leading Western mainstream media seem all to know who has caused the tragedy. Putin believes it was caused indirectly by the West.
Given the fact that very few, if any, people or institutions can know who did it with enough details, data and precision to accuse anyone, the MH17 tragedy has been misused to an extent that can itself only be termed tragic.
The misuse is tragic because it is a catastrophe for close to 300 people, their relatives and friends. Silence – of both verbal and military weapons – and empathy would have been appropriate.
Anyone pointing fingers and calling it a terrorist act at this point is irresponsibly or should present convincing evidence.
Secondly, the blame game makes the necessary road to peace and security even more difficult.
An All Party Peace Process should come out of MH17 and the civil war
It would have been so much more civilised to use the MH 17 tragedy to say: Read the rest of this entry »
By Jan Oberg
July 20, 2014 – 12 days after Israel launched Operation Protective Edge, after Shejaiya and after 400 people on the Palestinian side have been killed.
Some people condemned what they called a planned Serb genocide on Albanians in Kosovo.
Some people were very upset about the siege of Sarajevo. And the massacre at Srebrenica.
Some people believed that the Yugoslav Army occupied Croatia and tried to create a Greater Serbia.
Some people condemned what was then called ethnic cleansing. Read the rest of this entry »
By Farhang Jahanpour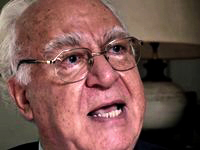 On Friday 27 June, Ukraine's new president Petro Poroshenko signed a trade and economic pact with the European Union. It was the same deal that his predecessor, Viktor Yanukovych, was prepared to sign in November 2013 provided that he could also maintain economic links with Russia, but he eventually backed out from signing it due to US and EU insistence that he had to choose between the two.
That event led to violent street demonstrations that forced Yanukovych to flee, pushing his troubled country towards upheaval and a virtual civil war.
On Thursday 26 June, President Obama requested $500 million from Congress to train and arm what the White House called "appropriately vetted" members of the Syrian opposition to fight against President Bashar Assad.
This is despite the fact that the insurgents fighting in Syria have morphed into Al-Qaeda-affiliated Jabhat al-Nusra and even into ISIS, the Islamic State in Syria and Sham or greater Syria that has overrun parts of both Syria and Iraq and has been even disowned by Al-Qaeda for being too violent!
A week earlier, during a tour of the Middle East, US Secretary of State John Kerry met with the new Egyptian President, the former Army Chief, General Abdel Fattah el-Sisi, pledging American help and support for his government. Officials accompanying Kerry on the trip told reporters that Washington had quietly restored all but about 78 million dollars of the 650 million dollars of US aid to Egypt earlier this month.
Kerry told reporters in Cairo after meeting Sisi that he was "absolutely confident" that all of the aid would soon be restored. (1) Washington has provided Cairo with an average of about 1.3 million dollars in military aid annually over the past three decades as part of the Camp David Accord signed by the late President Muhammad Anwar Sadat and the late Israeli Prime Minister Menachem Begin at Camp David under President Jimmy Carter.
As it happens, there have been elections in all the three countries in June, and it is useful to study the circumstances surrounding those elections and the West's reactions to those elections. Read the rest of this entry »
By Johan Galtung
John B. Sparks made a histomap in 1931—updated in 2010 (Metro Books) – a long, vertical chart covering "peoples and nations for 4,000 years".
Time, history, is on the vertical axis, listing when of events and where in the space of peoples and nations. The chart starts with the Chinese, the Indians, Amorites (Babylon), Aegeans (Minoans and Mycenaeans), Hittites (Anatolia), Iranians and Greeks, goes on to the Romans, the British, the Huns (Mongols) and ends with Latin America, Europeans West and East (the EU is absent), the Middle East, sub-Sahara Africa, Russians and Americans, Asia as India, China and Japan; each part proportionate to their significance at the time. Debatable.
But let us focus on something crucial: the shape of the "peoples-nations" bubbles in world history, from a beginning to an end?
By and large exactly like that: a birth somewhere in this Einsteinian timespace, and a death. Two points, and between them: growth-maturity/flourishing-decline and fall. Expansion to a maximum, and contraction to a minimum. The law of anything organic? Given that they often thought they were forever, gifted with eternal life, history is about great expectations, glories–and great traumas. Read the rest of this entry »
By Stephen Zunes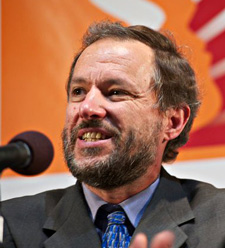 The murder by unknown assailants of three Israeli teens who were members of an Israeli settlement in the occupied West Back would normally have been treated by both sides as simply another senseless loss of innocent young life experienced too often by Israelis and Palestinians alike. But the right-wing Israeli government took advantage of the tragedy to whip up ultra-nationalist sentiments, engage in a new wave of repression in the occupied West Bank, launch heavy mortar attacks and air strikes against civilian targets in the besieged Gaza Strip, and now to threaten all-out war.
This latest round of violence came on the heels of failed peace negotiations in which the Palestine Authority agreed to unprecedented concessions, including accepting a settlement in which their state would be demilitarized and would encompass just 22 percent of historic Palestine, militias would be dismantled, Israeli and international forces could guard all borders, Jerusalem would be shared as both nations' co-capital, 80 percent of Israeli colonists would be allowed to stay in their illegal settlements, and the Palestinians would renounce the right of return of refugees expelled from their homes during Israel's 1947-49 war of independence. Read the rest of this entry »
By Richard Falk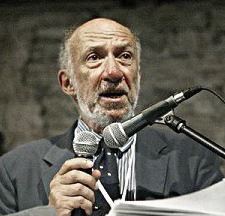 Prefatory Note:
The Israeli military operation, code name Operation Protective Edge by Israel, being carried out in the Gaza Strip continues, and seems poised to mount a ground attack that will further intensify the suffering of the Palestinian people, and lend additional credibility to the accusation of 'collective punishment,' both a grave breach of international humanitarian law and a crime against humanity.
The article below is a somewhat edited re-publication of an opinion piece published in AlJazeera English several days ago at the start of Operation Protective Edge.
For the third time in the last six years Israel has cruelly unleashed the full fury of its military machine against the defenseless 1.7 million people of Gaza, inflicting heavy civilian casualties and further devastation on the long besieged and impoverished Gaza Strip.
With cynical disregard of the realities of this latest one-sided confrontation between Israel and Palestine, instead of condemning such recourse to massive violence as 'aggression' that violates the UN Charter and fundamental international law principles, the reaction of Western diplomats and mainstream media has so far perversely sided with Israel, citing the bland rationalization repeatedly stressed by Netanyahu that 'every nation has the right to defend itself.'
And so it does, but not by way of aggression!
From the UN Secretary General to the President of the United States, the main insistence has been that Hamas stop must all rocket attacks while Israel is requested ever so politely to show "maximum restraint." Read the rest of this entry »
By Jonathan Power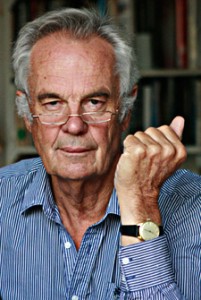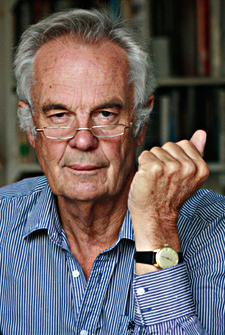 When one sets out to answer the riddle about the future of Ukraine the answers that come depend to some extent on how far back one goes, but even if history casts a long shadow it is the events of the last half year, shaped by young demonstrators, mobs and militias, that dominate the narrative.
One can go back to the time of Rus' when in the tenth century the Orthodox Church made Ukraine and Russia one. Or one can go back to the Soviet Union of which Ukraine was an important part.
One can go back to the end of the Soviet Union when three men, including Boris Yelstin, had a drunken cook-out in the woods and decided to give Ukraine its independence.
One can go back to the Orange Revolution ten years ago when true democracy won out only to be undermined by crude politicking and corruption.
Or one can go back to February this year when politically innocent protestors – rather like those in Egypt – gathered in large numbers in Kiev's main square – only to be out-maneuvered by fascist-inclined militants who violently precipitated the final, violent, showdown that ousted a democratic elected president, Viktor Yanukovych, who could have been voted out next January when his legal term expired. As in Egypt the hardliners markedly increased their influence, the last thing the "innocent" expected. Read the rest of this entry »
By Jan Oberg & Johan Galtung*
Lund and Kuala Lumpur, July 2014
Introduction
He was a tall man and a great man, a visionary, pacifist, civil resister, educator and philosopher. He took life more seriously than most and he could be playful and fun like a child. His life's guiding principle was "Engage in your time!" and while he wrote and talked a lot he also did it. His name was Aage Bertelsen, he was born in Denmark in 1901 and died on August 15, 1980.
Bertelsen's imprint on history is two-fold. First, with his wife Gerda he was a prime mover of one of the groups, the Lyngby Group, which organised the rescue of altogether 7.220 Danish Jews into safety in Sweden in October 1943 during the German occupation of Denmark – more here. The Lyngby Group – Lyngby is north of Copenhagen – got about 1.000 of these in safety by organising their nightly transport onboard small fisher boats over the Sound between Denmark and Sweden.
In this he deserves a place in international contemporary history for its humanity, civil courage and as an example of non-violent struggle against occupation.
Secondly, Bertelsen was an educator of and for peace. His life work educational efforts included his family and friends, his pupils over 22 years at the Aarhus Cathedral School in Aarhus, Denmark, the general public as well as national and international leaders.
He lived in pre-Internet times and very little is publicly available today about this renaissance man. From two rather different, but compatible, perspectives we've taken it upon us to remind the world about him – friends and colleagues of his as we happen to be.
Why now, over 30 years after his death? Read the rest of this entry »
By Richard Falk
Blog despair
Richard Falk's blog "Global Justice in the 21st Century"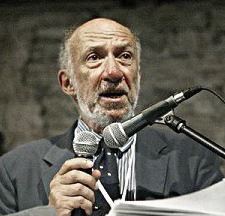 Once again I feel deeply frustrated by the lack of civility in the flow of comments on this website, especially relating to Israel-Palestine, and the broader relations between Islam and Judaism. And again I feel that those who seem to have chosen as a vocation the validation of Israeli behavior however far it strays from international law and minimal ethical standards are determined to personalize the debate via the submission of defamatory and demonizing comments.
There are also disingenuous attempts to engage me in senseless discussion where a cascade of questions will follow upon whatever responses I try to provide to the initial inquiry. I have been down that weary road before, and don't intend to be so foolish as to attempt once more to explain what is self-evident to those committed to unconditionally justifying whatever Israel chooses to do or to claim.
My interest is in dialogue, not argument or polemics. And I must say Read the rest of this entry »
Comments by Hans-C. von Sponeck
Former UN Assistant Secretary General, UN Humanitarian Coordinator for Iraq & TFF Associate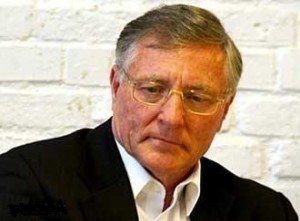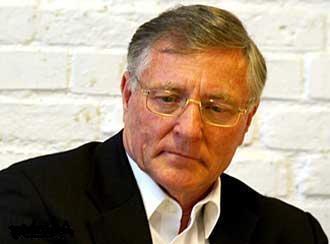 Hearing at the UK House of Commons, London June 10, 2014
Intro
1. HoC/HoL have repeatedly held Iraq hearings as have British NGOs such as CASI (Campaign Against Sanctions on Iraq) and Stop the War Coalition/UK. In Europe these are considered models for responsible public action.
2. My contribution at this hearing is not about the crimes of dictatorship or the details of Iraqi suffering. For both well researched data is available. The objective of my participation is to make two detailed observations about externally-driven Iraq politics during the period 1990-2014.
Observation 1
3. Today's tragic Iraq reality can only be understood if the additive impact of the years before and the years following the US/UK Governments' illegal invasion and occupation is fully taken into account. Read the rest of this entry »